Portable Snack Storage Solutions for Your Favorite Snacks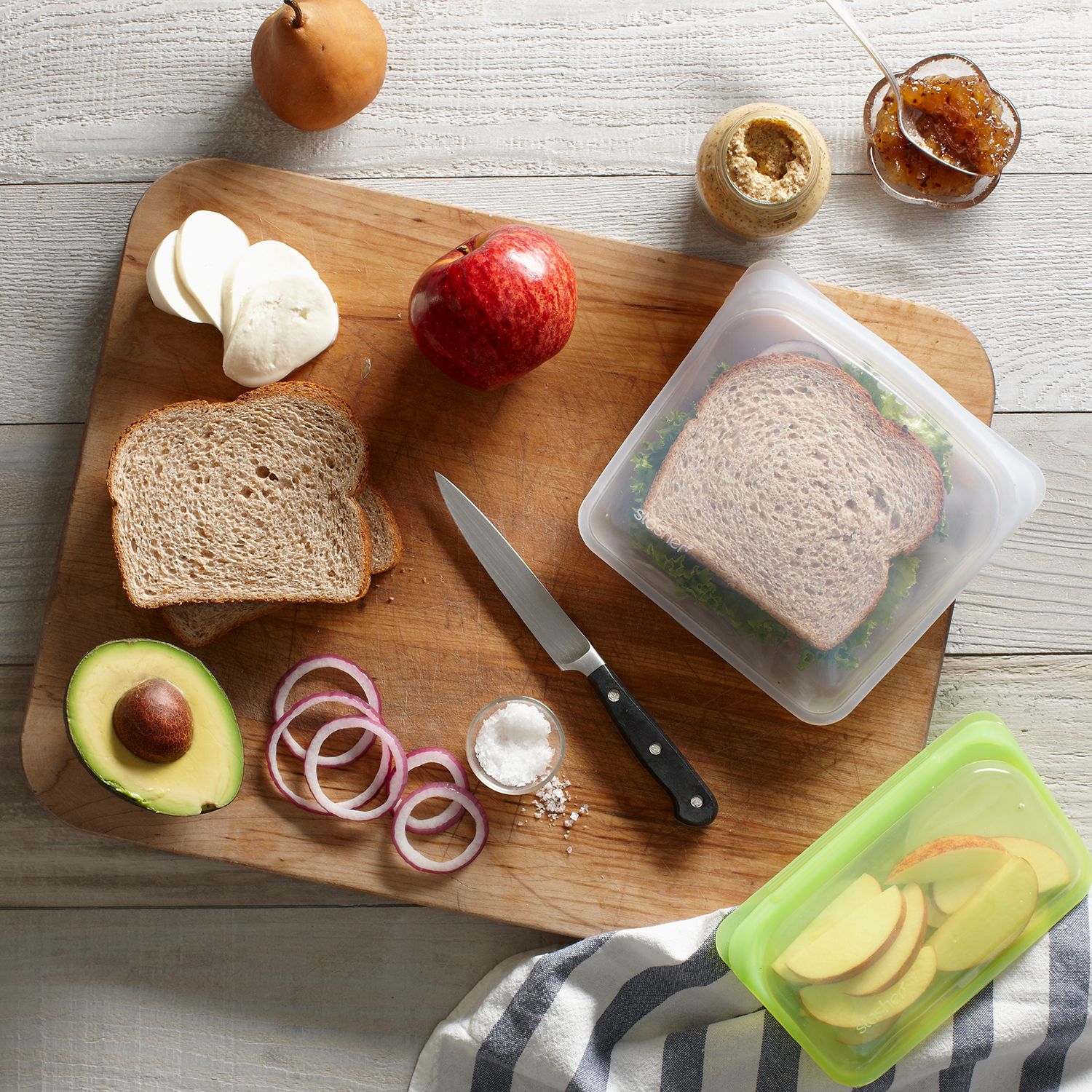 Looking for a fresh alternative to plastic sandwich bags? Many households have already made the switch to reusable products such as reusable water bottles and reusable straws. But there's also no better time than now to reduce waste by investing in reusable snack bags and lunch boxes.
With reusable storage solutions, taking your favorite snacks everywhere has never been easier. You can keep them in your purse, backpack or vehicle for easy everyday snacking solutions – no matter where you're headed!
What are Reusable Snack Bags?
Stasher is a popular reusable silicone bag brand. Stasher bags are made from pure platinum silicone. They're a great option for storing and keeping your food fresh. Not to mention, they come in a convenient size perfect for taking on the go with you. Be sure to look for food storage options that offer all the convenience of their disposable counterparts—leak-proof seals, compact sizes, the ability to see what's inside—and more. Whether you're storing a sandwich, fruit, nuts or vegetables, you'll keep all your favorite snacks on hand!
What Benefits Do Reusable Snack Bags Offer?
One great thing about reusable bags is that they are dishwasher safe and durable. Another benefit of reusable bags is that they don't create plastic waste. Since you're reusing the bag rather than disposing of it, you can get a bag for every member of your family. It's convenient for school lunches for the kiddos. You can also use these snack bags and other containers for long road trips. Plus, they're available in a variety of stylish designs and colors, so it'll be easy for you to give everyone a bag in their favorite color.
What are Bento-style Lunch Boxes?
From the busy mom to the hungry school kid, lunch is a time to kick back and sink into a delicious midday meal. But if you don't want to keep your food in just any container, you can keep your snacks fresh and secure in a bento box. Bentos or bento boxes are a type of food container that originated in Japan. The box features various compartments that separate your foods in a visually appealing way. One great brand that you're sure to love is Bentgo!
What Benefits Do Bento-style Lunch Boxes Offer?
Unlike some traditional lunch boxes, Bentgo containers are an all-in-one stackable lunch box solution. Its stackable design and secure strap allow for easy transport. The container features different sized compartments for maximum versatility as you enjoy a healthy, hassle-free lunch. For the kiddos, this Bentgo Prints Kids Lunch Box offers durable, leak-proof, on-the-go meal and snack packing in a fun, convenient container. What makes it especially great for children is that it has 5 practical compartments perfectly portioned for a child's appetite. With so many colorful options to choose from, you're sure to find an appealing style they'll love.
Shop all essential kitchen storage solutions at Kohl's!