How to Create the Best Home Gym
Working out at the local gym can be costly. When you add up the membership fees, the costs of classes, and the time commitment, you can see that being a member of a gym or health club can be a burden on your everyday life.
Take your workout routine and exercise schedule into your own hands and create a gym of your own, right within your own living space. It's easier to build a home gym than you think, especially if you shop at Kohl's for all your active essential needs!
While building a home gym, you'll want to be sure to gather the information you need in terms of which machines and equipment you'll want to use, how to lay out your gym and how much space you'll need. So let's take a look at how to create the best home gym.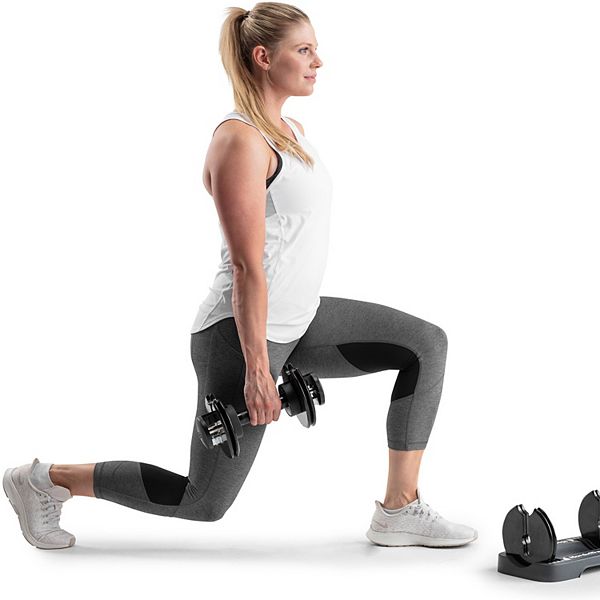 Picking Out the Perfect Space for Your Home Gym
To build a home gym, you'll need to find the space for it. This can be tricky, given that you're likely already utilizing the space in your abode for other purposes.
If you live in a big enough house, you'll likely be able to utilize basement space, rec room space, or garage space to build a home gym. Depending on your workout needs, you might only need enough space to fit a yoga mat or a few dumbbells or kettlebells.
For those who live in smaller houses or apartments, space is always at a premium. The obvious area to devote to a home gym in these living situations is a spare bedroom. If that is not an option, dedicating a corner of your living room or bedroom to exercise can give you the area you need to get motivated to work out.
Choosing Exercise Equipment: Getting the Right Tools for the Job
Other things to consider when starting to plan for a home gym are the kinds of exercise equipment options you'll be adding to your space. This depends on the types of workouts you're hoping to complete in your home gym. Are you looking for tools to help you gain muscle mass, or are you wanting to create a comforting yoga sanctuary?
Let's look at exercise types and the equipment you need to get the most out of your workouts!
Get that heart rate up and the blood pumping with cardio equipment from Kohl's. This workout gear includes popular machines like ellipticals, treadmills, exercise bikes and more. These machines offer various settings that enable you to set specific parameters like length of your workout, incline, speed, resistance and more, that allow you to achieve the goals you're trying to reach.
Along with ensuring that you exercise your heart, you want to work other muscles of your body. Do this using free weights, dumbbells and other weight lifting gear from Kohl's!
Dumbbells and dumbbell sets provide easy-to-use weights that can work a wide range of muscle groups. Dumbbells are available in individual options, like single three-, five- or ten-pound dumbbells, or sets of weights from 10- to 30-pound dumbbells with a rack to hold them all.
You can find all-in-one weight lifting machines that let you do bicep curls, bench presses, lat pulls and more. With adjustable weights, a workout machine is ideal for those short on space but interested in a full-body workout.
If you're looking to add some flexibility training to your workouts, pick up yoga equipment at Kohl's. Yoga and pilates basics, including yoga mats, yoga blocks, pilates bands and so much more are available at Kohl's and Kohls.com.
There are plenty of other workout essentials and machines offered at Kohl's that will give you a space worthy of a home gym. No matter what your exercise goals are, you can build a gym and workout space with gear from Kohl's.
Storage & Organization
When your workout is complete and you're ready to recover, keep your exercise gear stored properly and organized efficiently.
For organizing resistance bands, yoga blocks and other loose workout gear, invest in durable storage containers that take up little space, or can easily be packed away under a bed or in a closet.
For easy dumbbell and free-weight storage, consider using weight racks for plates and bars. Arrange the items by weight to ensure you're set up for an efficient workout.
Other Items to Consider Adding to Your Home Gym
Mirrors are a great feature to add to your home gym. Most clubs and gyms feature mirrors in their workout areas which allows you to see technique during exercises. Mirrors can make your space look and feel bigger, so a mirror in a smaller home gym might give the impression that the room is bigger. Don't forget to equip your home gym with proper lighting. Make it a space that you want to be in.
Consider adding some padded floor mats, as these will allow you to drop weights, do jumps and other movements, and offer added support. Floor mats are reasonably priced and easy to install. Look for options that fit together like large puzzle pieces to cover your entire floor in minutes.
Building a home gym allows you the freedom to workout on your own time and in the privacy of your own home. With lots of equipment, gear and active clothing and shoes available, Kohl's is the place to shop for everything you need to create a home gym, and use it to reach your full potential!