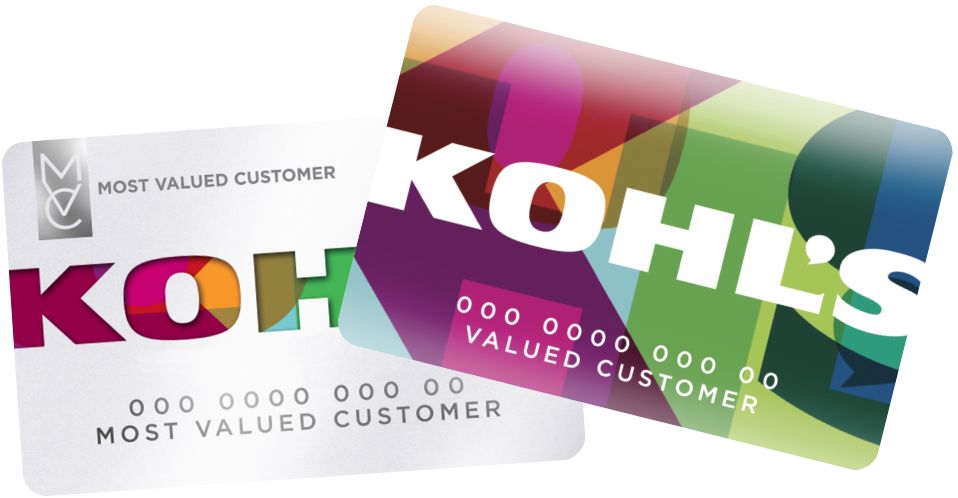 Already have a
Kohl's Card?
Enjoy exclusive discounts.
Keep an eye out for monthly
Kohl's Card holder exclusive savings opportunities and a special anniversary offer every year.
Stack & save even more.
Combine your Kohl's Card exclusive discounts with Kohl's Cash®, rewards and other ways to save for even more value.
Shop & get free shipping.
Become an MVC (Most Valued Customer) when you spend $600 a year with your Kohl's Card and enjoy monthly free shipping opportunities.
Frequently asked questions
*35% COUPON IS VALID ON YOUR FIRST KOHL'S CARD PURCHASE IF MADE WITHIN 14 DAYS OF OPENING YOUR KOHL'S CARD IN STORE OR ONLINE. Subject to credit approval. Some exclusions may apply. Visit Kohls.com/apply or see associate for details. Nontransferable.
Limit one per customer. DOLLAR-OFF COUPONS, INCLUDING KOHL'S CASH®, WILL BE APPLIED PRIOR TO PERCENT-OFF TOTAL PURCHASE COUPONS Cannot be used in conjunction with other percent-off coupons, including age-specific discounts. Not valid on price adjustments; payment on a Kohl's credit card account; taxes, shipping and/or handling fees. See associate for details. Not valid on the following categories and brands of merchandise: Gift Cards; Kohl's Cares® cause or other charitable items; premium athletic; premium baby; beauty and fragrance (including Sephora at Kohl's); consumables; premium denim; electrics; premium electronics; emerging brands; floor care; premium footwear; marketplace; mattresses; novelty gifts; online exclusives; personal care; sporting goods, recreation, and team merchandise; premium sunglasses; toys; Calvin Klein; Carter's; Columbia; Crocs; DRAPER JAMES RSVP; Eddie Bauer; IZOD; KitchenAid; Koolaburra by UGG; Lands' End; OXO; ScentWorx; Skechers; Tommy Hilfiger; TOMS; Vans; and Vera Bradley.
LOOK FOR SIGNS IN STORE OR FIND A COMPLETE LIST OF EXCLUSIONS AT KOHLS.COM/EXCLUSIONS.