Choosing the Right Lights & Lighting Fixtures
Shed some light on your living space with the proper lighting and light fixtures! Picking the right lighting in your home can make a space really stand out, so you'll definitely want to put time and effort into researching the styles and kinds of fixtures that will best suit your abode.
To help you in this endeavor, we here at Kohl's have compiled a list of tips, tricks, and pointers that can help you decide how to light your home. Be sure to shop our complete line of lighting essentials here, too, giving you plenty of options to consider as you work to illuminate your home sweet home!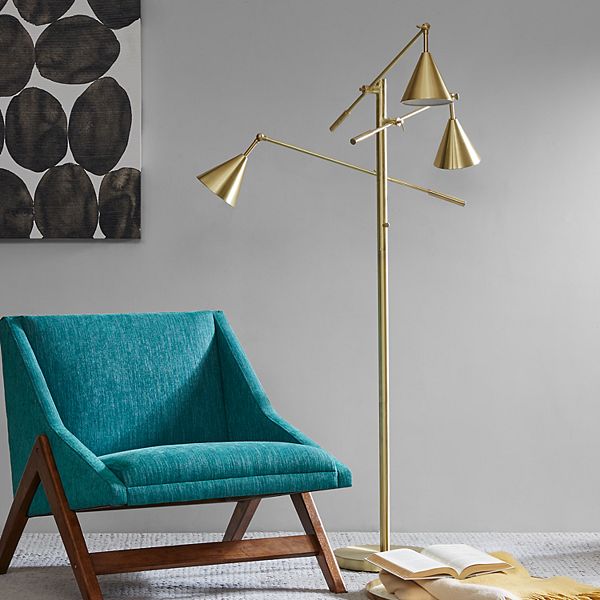 The Three Types of Lighting
Before you even dive into shopping for lighting fixtures, you'll want to educate yourself on the types of lighting available. Each type of lighting offers a different function, and knowing how to use all three lighting styles together will really help elevate the look and feel of your home.
The three lighting styles are:
The first kind of lighting we'll talk about is ambient lighting. This style of lighting will set the tone for your room's illumination. It's where the majority of your general lighting comes from in your home, as examples of ambient lighting include chandeliers, lights in the ceiling, and more.
Task Lighting
The second lighting fixture style to add to your space is task lighting, which is the kind of lighting that is used for, as the name implies, completing specific tasks around the home. Task lighting includes things like desk lamps, under-cabinet lighting in the kitchen to help with cooking, and vanity lighting that helps you as you get ready for the day.
Accent Lighting
The last style of lighting is accent lighting. This kind of illumination is designed to showcase specific parts of a room or decorative items found in the space. Track lighting is a popular pick here, as track lighting installed on a ceiling can pound directly at a piece of art on the wall or a well-decorated shelf or fireplace mantel.
Types of Lighting Fixtures
So now that you know the types of lighting available, you can begin to dig into the fixtures themselves and see which are appropriate for your space and your design tastes.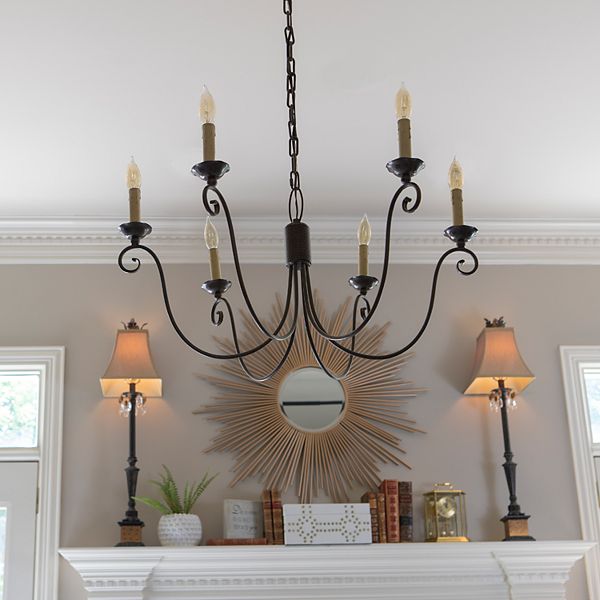 If you're in search of ceiling light fixtures that will provide that ambience you're looking for, shop for chandeliers, flush mounts and semi-flush mounts, recessed lighting fixtures, and more. Chandeliers are great options for your larger spaces, like dining rooms and entryways, as they provide a style and interest that almost makes them a decorative, artistic piece.
Flush and semi-flush mounts are a bit less extravagant, but still offer style and illumination that makes them stand out in your home. Flush mount lights are those that are situated right up against your ceiling. Semi-flush mounts are similar to flush mount lights, but have a support rod that holds the light fixture slightly down from the ceiling. Consider these light options in areas with shorter ceilings or where space is limited.
For the ultimate in space-saving lighting options, consider recessed lighting. These fixtures are built into the ceiling, so they don't take up any room in your space. They also come in a wide range of styles and offer some decorative features, too, as the trims that surround the lights can provide some personality and appeal.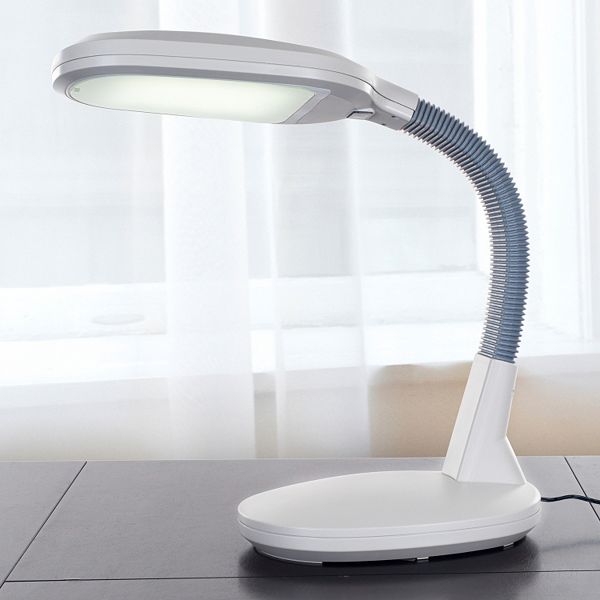 Task
For your task lighting options, there are again plenty of styles to choose from! Popular fixtures here include timeless options like desk lamps, track lighting, and even some of the aforementioned recessed lighting fixtures.
Another style of task lighting to consider is pendant lighting. Pendant lights almost appear as small chandeliers, and can usually be purchased in multiples, as these lights provide direct light to a specific area. Typically, this area would be in the kitchen, where you cook and prepare food. Pendant lights are great for placing above a kitchen counter, sink, or island.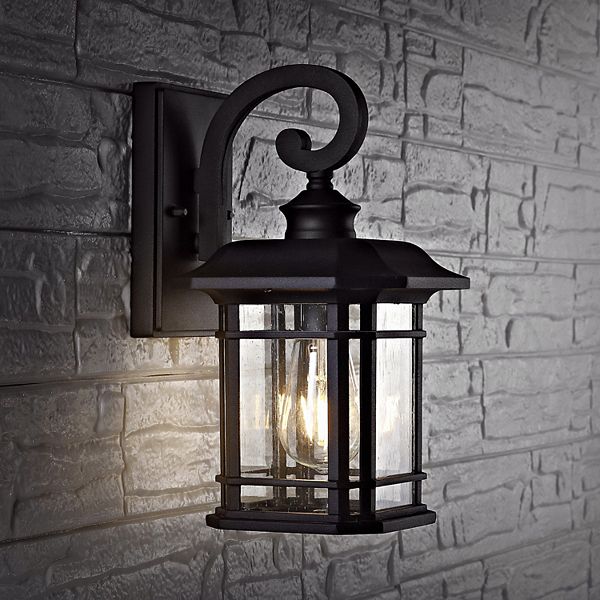 To showcase specific aspects of your home, use accent lights that direct light at certain focal points. As mentioned above, these can be art pieces on the wall, decorations on a fireplace mantel, or a display cabinet or shelving unit.
Track lighting is the ideal way to go when looking for accent lights. The design of track lighting fixtures allows them to be customized and pointed exactly where you want them. Some track lighting options, however, offer stationary lights, so be sure to pick one that suits your lighting needs. Also be aware of the sizes of tracks, and the various rail types they feature. Ensuring your tracks and track heads match up in size is essential.
Other Lighting Ideas & Things to Consider
Any time you're adding lighting or light fixtures to your home, be sure to do so safely. Look for things like UL certification on any lights you buy. This certification means that the lighting has been tested and deemed safe for consumer use by Underwriters Laboratories.
Also be aware of the space in which you're adding the lighting. Is it in an area where moisture might accumulate, like the bathroom? When looking for lights for your home, be sure to check the location rating of any fixture. Some are rated to only be used in dry areas, where others are able to be installed in potentially wet or damp environments.
You'll also want to consider adding dimmable lights to your home, which are great for using to set various types of moods – being able to dim the lights for a movie night, for example.
No matter how you go about upgrading the lights and light fixtures in your home, be sure to shop at Kohl's and find all the essentials needed to brighten up your living space with ease! Don't forget to add in other home décor must-haves to really add a personal touch to your living space!