Meet your
holiday helper.
Download the Kohl's App to help you shop and save on gifts this holiday season.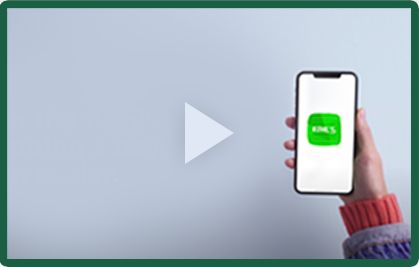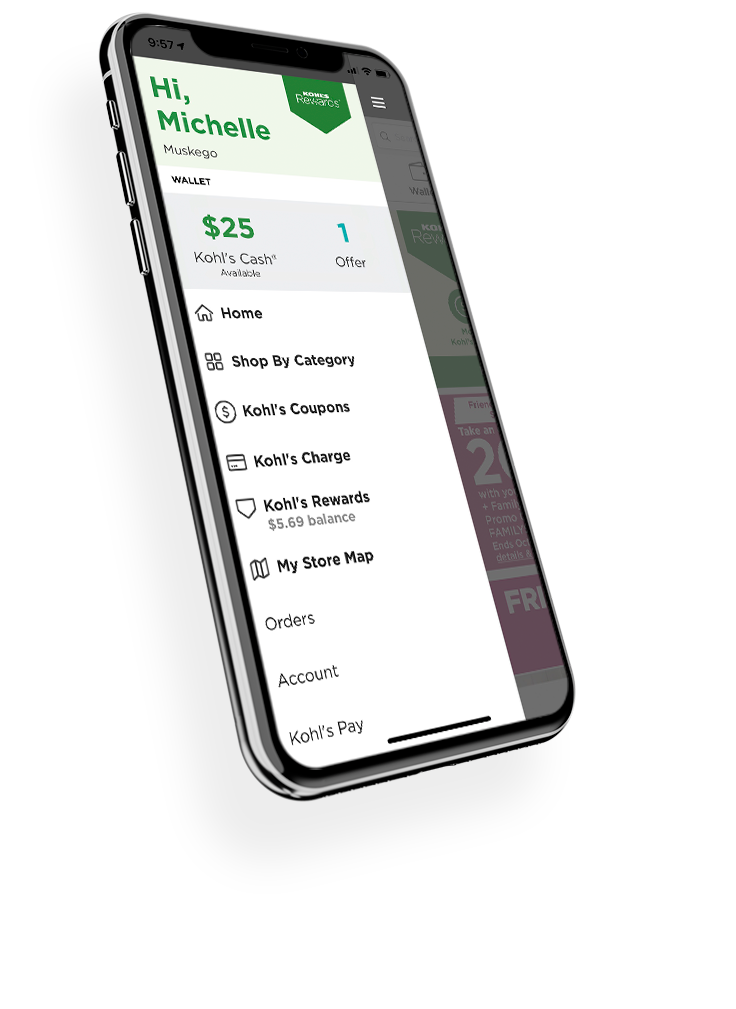 Kohl's Wallet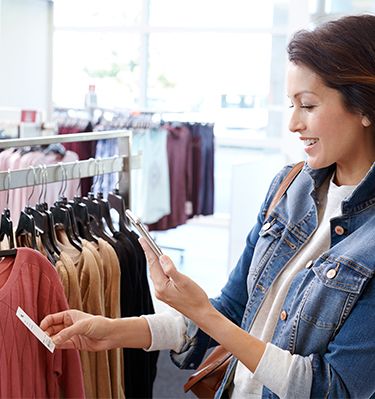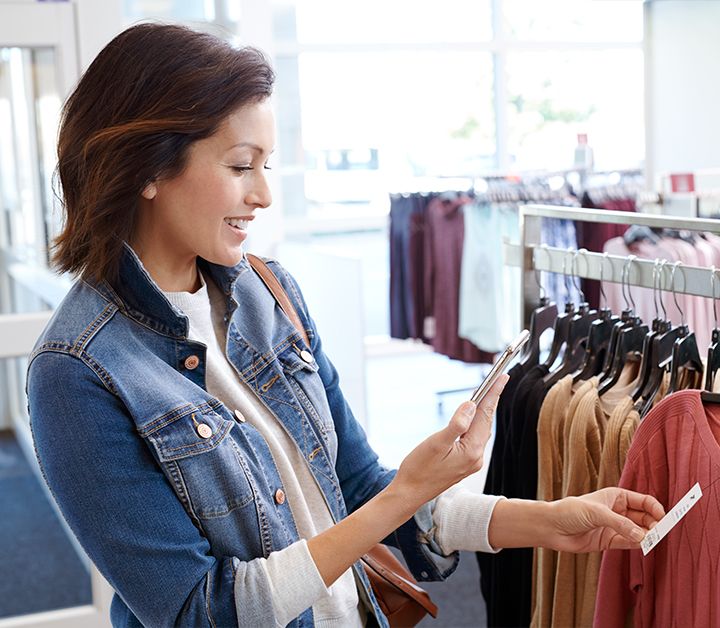 Your Wallet is automatically
stuffed with savings offers and earned Kohl's Cash to help you save big when shopping for gifts this holiday season.
Check it out
Kohl's Pay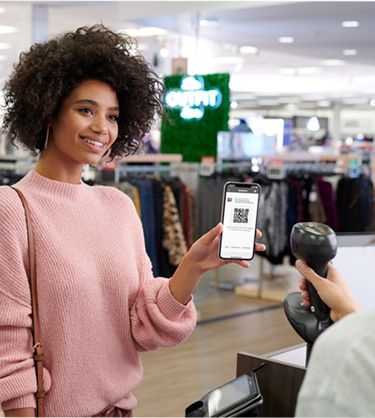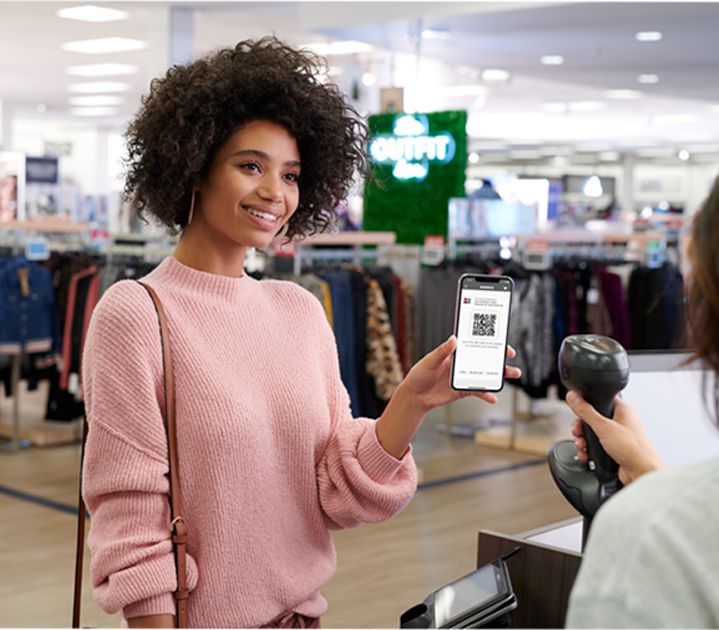 Quickly select all your holiday savings offers, rewards and Kohl's Cash and apply them with one scan at checkout. Kohl's Card users can Save & Pay instantly when you link your account.
Learn more
Shop My Store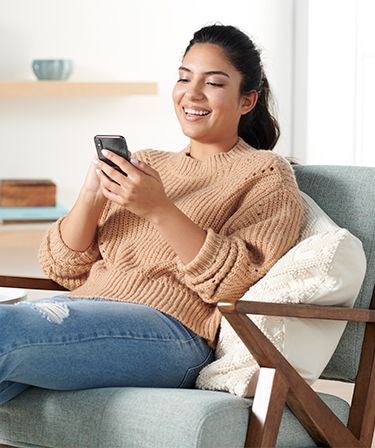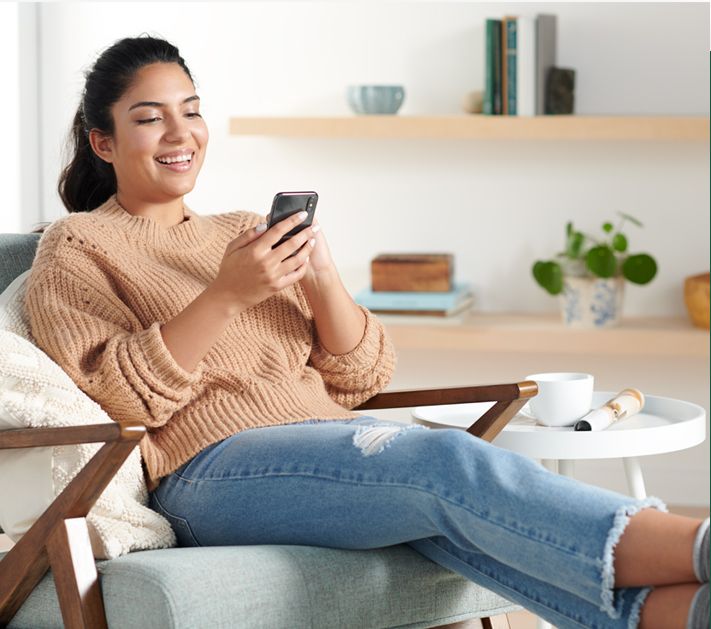 Browse through inventory at your local Kohl's store from the comfort of your couch using Shop My Store. Place an order using Free Store Pickup and your items will be ready in under 2 hours.
Free Shipping
Can't find the perfect gift you need?
Buy within the app when in store and standard shipping is always free.
Free Store Pickup
Shop for last minute gifts and pick up
orders at your local store within 2 hours. We'll even help fill the sleigh for you with our Contactless Drive up option.
Kohl's Rewards
Spend now on gifts for others
and earn rewards for yourself to use later. You can quickly track when you'll receive your next Kohl's Reward.
Learn more
Manage Kohl's Card
Scheduling a payment to your
Kohl's Card has never been easier when you use the app. No Kohl's Card? Sign up today and save an additional 35% off your first purchase.
Sign Up Now
Offer Reminders
Learn about the best savings this
season by enabling push notifications. We will also alert you before your Kohl's Cash expires.
My Store Map
Quickly find gifts for the whole
family when shopping at Kohl's using My Store Map.
Kohl's App
Download the Kohl's App today to discover the many new ways to save both time and money while shopping.
Kohl's Wallet is the best way to keep track of your savings. We'll automatically load any earned Kohl's Cash, Rewards and promotional offers into your Wallet. You can load gift cards to quickly access and use them at checkout.
Kohl's Pay is an in-store shopping tool that allows you to quickly select all your saved Kohl's Cash and discount offers and apply them with one powerful scan at checkout. Link your Kohl's Card to Save + Pay directly from the Kohl's App when shopping in store.
Check out the new Kohl's Rewards. You'll earn 5% Kohl's Rewards on every purchase, every day. Use the Kohl's App to quickly track when you will receive your next reward.
Can't find the size or color you need when shopping in store? You'll always receive FREE shipping when you order items from the Kohl's App when visiting your local store.
Create your own shopping list or share your list with friends and family so they know exactly what to get you as a gift.