Wallet
All your savings in one spot.
Save your Kohl's Cash®, Yes2You Rewards®, coupons and more in one place. Use the Wallet to apply offers when checking out in store or with the app. It's that simple.
learn more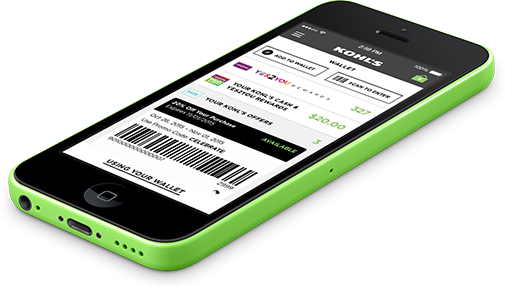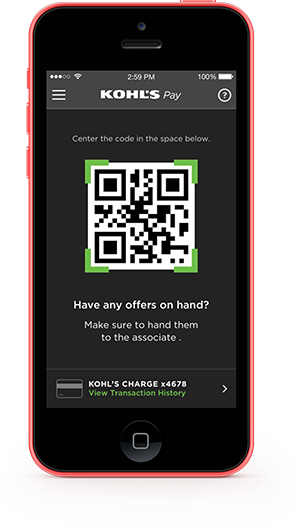 Kohl's Pay
Pay with the app.
Enjoy the benefits of being a Kohl's Charge cardholder, but leave the card at home. Pay for your in-store purchases with
Kohl's Pay. Plus, we'll automatically apply all the right offers so you get the best deals.
learn more

Store Tools
Discover
more deals.
Make the most of your Kohl's shopping trip. Get sales alerts for the store you're visiting, check prices and scan items to find additional discounts.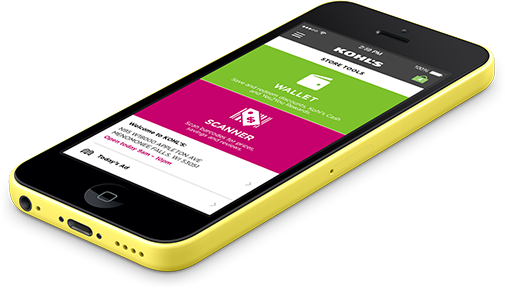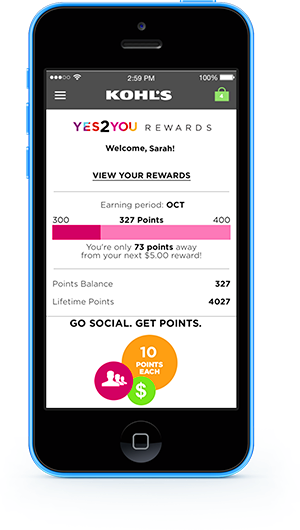 Yes2You Rewards®
Watch your rewards grow.
Track your Yes2You® points balance in the App so you never miss a reward. Share or donate your points to spread the
rewards around!
learn more
Kohl's App
With just one download, you can have all of your savings in one place—the Kohl's App.
Keep track of your savings—easily scan and store your Kohl's Cash, promotional offers, Yes2You Rewards, Kohl's Charge and gift cards right in your Kohl's Wallet, and then present these at checkout in store.
Make in-store shopping easier with our Store Tools feature. Find a product you love? Simply scan its bar code and instantly find available discounts that you can then load into your Wallet. If you can't find the size you need or product you're looking for, purchase right from the app while in store and receive free shipping!
Kohl's Pay is the newest addition to the Kohl's App. Use your smartphone at checkout to pay for your purchases in store and receive all the perks Kohl's Charge customers enjoy.
Plus, offers, Yes2You Rewards and Kohl's Cash stored in your Kohl's Wallet on the app are applied at the same time as your purchases with just one scan.
Create your own shopping list, find a friend's lists and get gift ideas for an upcoming birthday, or browse our wedding and baby registries.
Download the Kohl's App today to manage your offers and savings, enhance your in-store shopping and more!