kls_static_browse_leftnav_end_faceted
Dorm shopping 101.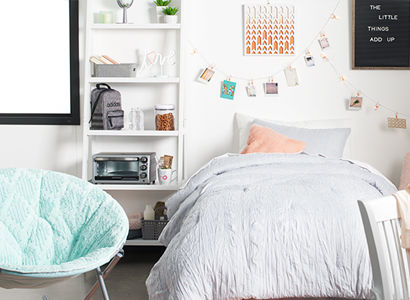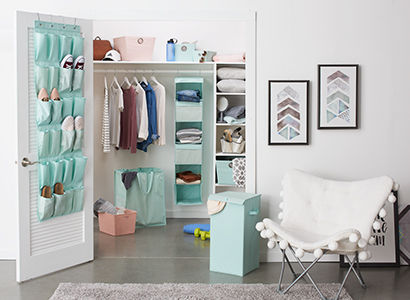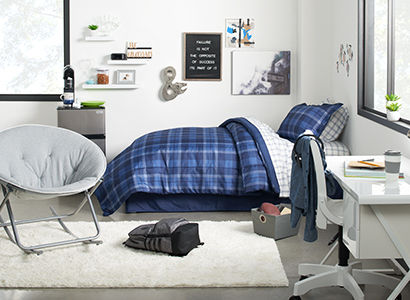 All your move-in must-haves in one place.
Click each must-have below to shop.
Make sure you've got everything you need. Download the printable version here.


Feeling at home adds up.
And so do the savings.
Dorm Shopping List
Whether it's your freshman year or you're returning from a too-short summer—or a year abroad!—be sure to find all of your dorm essentials at Kohl's. From bedding to lighting, decor, storage and more, make a point to check off each item on your dorm shopping list—all in one place at great prices.
Will you be staying in a suite this year? If you add a multicup coffee maker to your dorm shopping list, you and your suitemates will love the cup o' Joe in the morning. Decorate your common areas with dorm wall decor, and spruce up your bathroom with a shower curtain and bathmat that speaks to all of your styles. Don't forget about the kitchen: Shop for color-coded food storage containers so you never confuse whose leftovers are whose!
Maybe you've got a single room this year. Make it a point to find all of the dorm essentials for your solo adventure at Kohl's. You'll be able to decorate your dorm room with your own sense of style. Choose a rug that matches your bedding, or add some pops of color to those cement walls with help from those trusty removable hooks. Hang string lights above your bed, or choose a desk lamp that offers form and function. Kohl's can help you with your dorm shopping list no matter what your living situation may be.
Don't forget to look for the little things that make your dorm experience a little easier. Shop for earbuds to take you from your dorm to class to the gym and back to the dorm. Find waterproof and Bluetooth versions that can help you tune in while you're sweating or while you're walking in the rain. Have some long days on campus? A well-packed lunch tote can help you stay nourished from morning to night.
If you and your roommate have an early morning class, clocks are absolute dorm essentials. Keep an eye on the time—especially for those pesky quiet hours—with help from Kohl's. Be sure to shop for an alarm clock with a battery backup just in case the power goes out, and in case you forget to set the alarm on your phone.