Kohl's Department Stores in Gig Harbor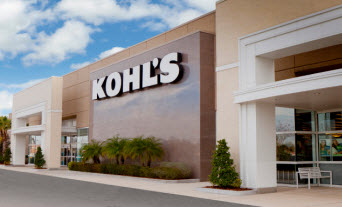 Find a wide variety of juicers at your local Gig Harbor Kohl's located at 4929 Point Fosdick Dr NW. Whether you're starting a new diet or just planning easy meals on the go, Kohl's has a great selection of juicers for you to explore. Find large juicers that can set you up for a few days' supply or get a small personal juicer that you can take with you wherever you go. Fit more fruits and veggies into your day by juicing them for easy and fast snacks, workout recovery drinks and low-fat meals. If you have picky eaters see if smoothies will help them get their vitamins. Shop a variety of juicer sizes that will fit both your kitchen's style and size – you don't have to dedicate a whole cabinet or precious counter space to large model juicers. Shop your Gig Harbor Kohl's today for great juicers that will suit your needs perfectly!


Other Nearby Kohl's Locations
This store features:
Wifi Enabled
LEED Certified
BOPUS
Search for other
Kohl's locations
OR
Both To and From email addresses are required.