Kohl's Department Stores in New Albany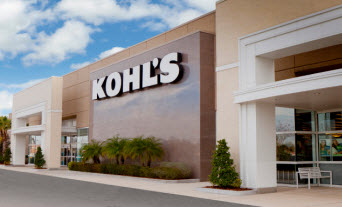 Make the most of warm weather and grilling with your local New Albany Kohl's. Located at 3899 Charlestown Rd, Kohl's can help you find the perfect grill tools to help the job go smoother. Enjoy less mess with grill baskets to corral those small pieces of vegetable. Use grilling planks or special presses to get the perfect taste and char on your meat. Find better grill tongs and grill brushes that make flipping easier and cleaning faster. Find roasting tools, baskets made to hold hamburgers or corn and non-stick grill tools for easy removal and cleanup. Explore new gas or charcoal grills for your home or as a gift for the grill-lover in your life. Grill for a crowd or just for your family with nifty grilling tools from Kohl's.


Other Nearby Kohl's Locations
Search for other
Kohl's locations
OR
Both To and From email addresses are required.