Plainfield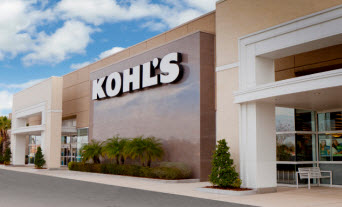 Wednesday
9:00am

-

10:00pm
Thursday
9:00am

-

10:00pm
Saturday
8:00am

-

11:00pm
Store Services
Amazon Returns Outpost

In-Store Pickup

EV Charging Station

Wifi Enabled

Energy Star
Store Features
Lands' End

Little Co.

Kids Room Shop
Skip link
Kohl's Plainfield Department & Clothing Store
Not a Plain Jane
Founded by Levi Jessup and Elias Hadley and incorporated in 1839, the home of Kohl's Plainfield is named for the "plain" Quakers common to the area. Located in central Indiana, this town borders the Indianapolis International Airport, is home to the Islamic Society of North America and features an amusing presidential historical anecdote in its annals.
National Road, U.S. Route 40, AKA the Cumberland Road, was the first major highway constructed by the United States Government (today it is largely followed by U.S Route 40). Built between 1811 and 1837 this thoroughfare was the main road West for many settlers. Like all roads, however, it required maintenance. During his term, U.S. President Maarten Van Buren vetoed a bill to improve National Road, a move unpopular with Western settlers. In 1849, on a tour to bolster his bid for reelection, the former President was traveling through Plainfield, Indiana when he was suddenly and unceremoniously dumped from his stagecoach into the mud of the road. Purportedly some anti-Van Buren locals had somehow caused the coach to go over some extremely bumpy elm roots, showing Van Buren up close and personal just how badly the road needed repair.
Luckily, you won't run into any similar mishaps on your way to Kohl's Plainfield. Convenient to the nearby Avon, Brownsburg and Mooresville communities, Kohl's Plainfield is close to the intersection of Main St. and Perry Road. Reachable via the NPC and SPC bus routes, Kohl's Plainfield has everything you need for your home and family.
Find another store nearby
5660 Crawfordsville Rd

Indianapolis, IN 46224

580 W Northfield Dr

Brownsburg, IN 46112

550 Fry Rd

Greenwood, IN 46142
Ratings and Reviews for Kohl's Plainfield