The right
support adds up.
With sizes 32aa to
52ddd, you can get the styles you love and the best fit.
Get your measurements.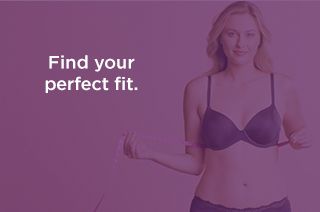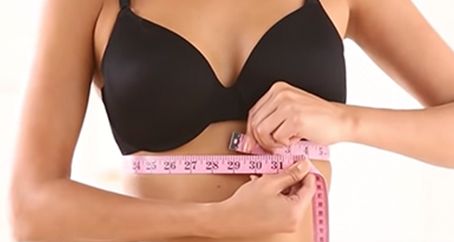 Step 1:
Measure your band size
Take a snug measurement around your rib cage, directly under your bust and level around your body. Round to the nearest inch.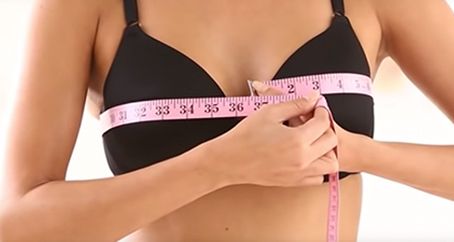 Step 2:
Measure your cup size
Take a loose measurement over the fullest part of your bust, keeping tape level around your body. Round to the nearest inch.
Prolong the life of your bras by following some simple tips.
Handwash your bras,
especially those that contain an underwire.
Air-dry your bras
after washing.
If you prefer to use a washing machine,
select the delicate cycle and use a mild detergent and lukewarm water.
Bra Sizing
Do you understand bra sizes? Don't beat yourself up if you don't—studies show that the majority of women wear the wrong bra size! Even though so many women of all ages buy and wear bras, it seems like few people discuss the importance of bra fitting. Only with the correct band and cup size will a bra offer the comfortable support you should expect from something you wear every day. Let Kohl's clear things up and answer your questions about bra sizing and proper bra fit. Even if you may already know how to measure your bra size, check out the bra fitting guide and our bra size calculator to discover what styles will suit your body best.
If you often feel uncomfortable in your bras, it may be because you're wearing the wrong size. Use Kohl's easy bra size calculator to better understand how your bra fits you. Explore tips on how to care for a bra and learn about the different bra styles. Every body shape is different and everyone deserves comfort and support throughout the day. Plus, you can stock up on staples like panties, slips, Champion sports bras and Jockey shapewear while you're here trying our bra size calculator or in-store bra fitting. Once you know your true bra fit and understand how to measure bra size, you'll be prepared for a lifetime of happier bra shopping and wearing.