Kitchen Storage & Pantry Organization Ideas
Keeping your home's kitchen and pantry organized is essential to keep meal time prep to a minimum! Keeping all your meal time must-haves in their proper space will also allow you to know exactly where your ingredients are or if you need to restock the next time you head to the grocery store.
As meal prep and homemade cooking and baking become even more popular, the available storage and organizational products become more essential in your kitchen. If you find yourself searching for new recipes online to try out with your family, you're sure to require storage items that will get you whipping up tasty meals in no time!
When looking for kitchen essentials, shop Kohl's and find everything you need to feed your family with ease! From a wide selection of small appliances, to kitchen furniture and décor, you're sure to gather all the must-haves that will bring your entire family to the table at breakfast, lunch, and dinner.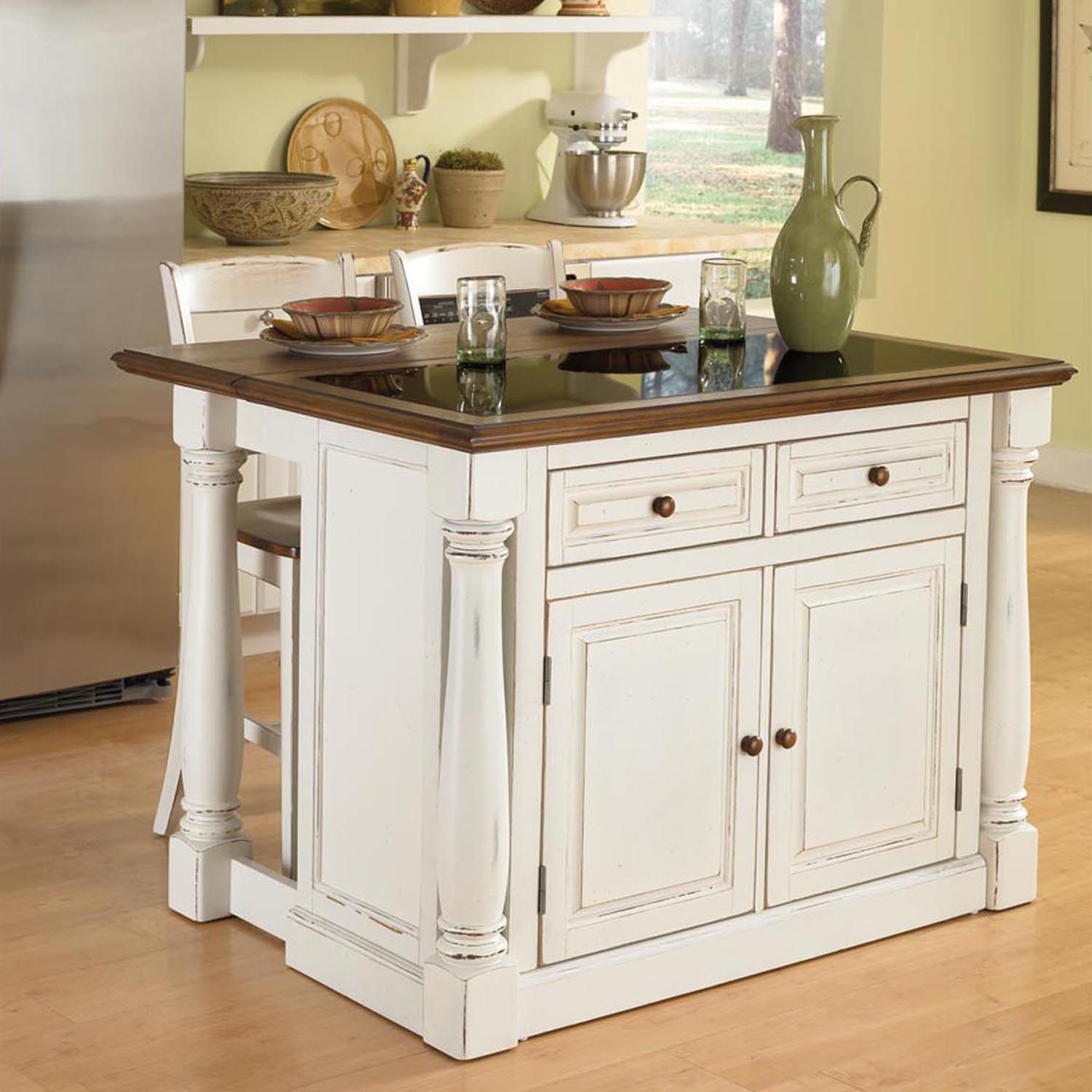 How to Organize Your Kitchen
Perhaps you're looking to organize your kitchen for the first time, or you're searching for tips and tricks to take your already-coordinated kitchen to the next level. Either way, you've come to the right spot!
Organizing your kitchen is simply a matter of making the space available work for you. You can take the drawers, cupboards, and closets in your kitchen and use them so that you can easily find common tools and ingredients, all while putting other must-haves like dishes and silverware in their proper places for neat, tidy, and secure storage when not in use.
Let's take a look at various areas of the kitchen to see how you can use them to your advantage!
Kitchen drawers are likely the most abundant storage spaces in your food prep area. They may also be your most-used storage spots, too, as they are easy to access and located in the areas you frequently find yourself during meal preparation.
The first thing to do when organizing your kitchen drawers is remove clutter. Drawers tend to become catch-alls for all kinds of items due to their accessibility. If you're trying to get organized, you'll need to first go through all your drawers and remove the odds and ends in them that don't really belong. This is also a great time to actually go through the kitchen items you have in the drawers and see if there are any unnecessary or redundant items in there that could be removed and donated to clear up space. You can also clean and dust your drawers to make them look their best, too!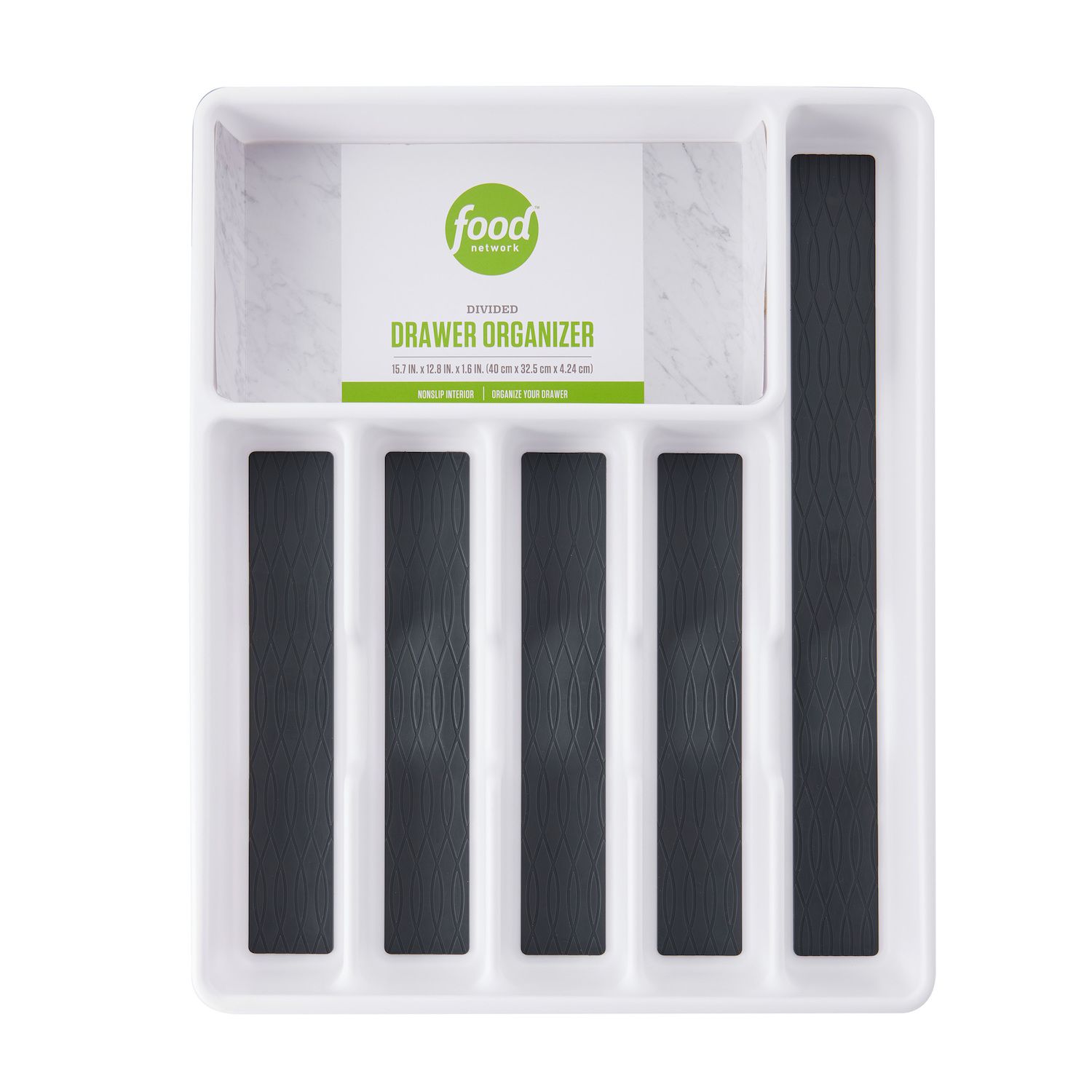 Now comes the time to decide which drawers should hold which items. Generally, items used more often should be stored in the higher drawers which are easier to access, while lesser-used items should be stored in lower drawers that are a bit more difficult to get to.
The size of the drawers should also be taken into account, as large, wide, and deep drawers make sense for items like baking sheets and frying pans, not for knives, spoons, and forks. These types of drawers also work great for holding your dishes, plates, bowls, and other serveware. Just be sure not to overfill the drawer, making it too heavy, or you could cause damage to the plates or to the drawer sliding system itself.
Drawers used for silverware can also benefit from inserts that hold and organize your spoons, forks, and knives. These inserts have specific sections that are shaped specifically for each type of utensil. This keeps the items organized and always in the right place.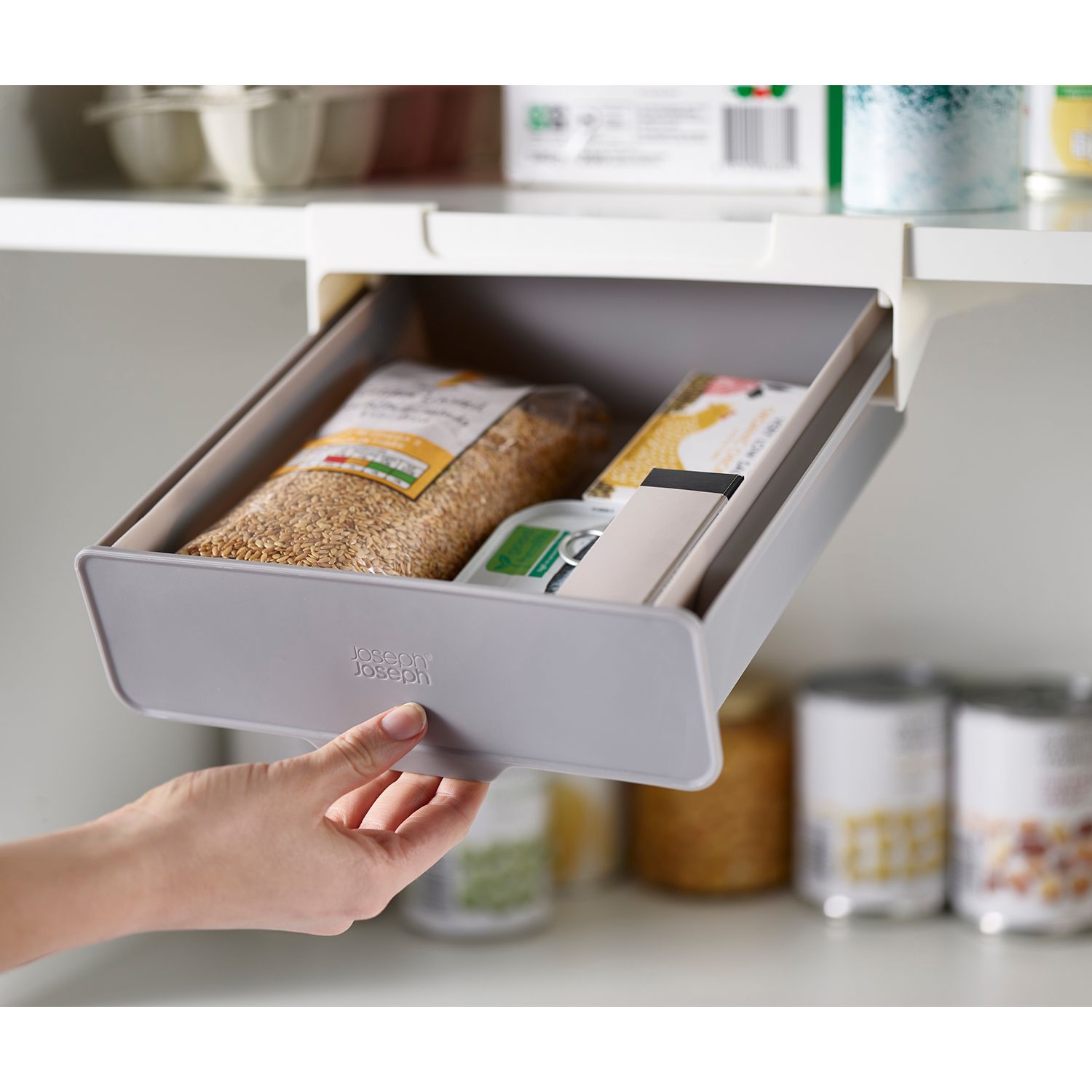 Cupboards
Cabinets and cupboards are larger storage areas that can be used for a variety of purposes in the kitchen. When starting to organize your cupboards, decluttering is again the first step you need to take. Empty out the space, see what things you need and what things you don't, and narrow down your collection of items.
If you have any difficulty deciding which items to keep and which to remove, consider how long it's been since you last used them. If it's been longer than six months, consider donating the item.
After you've removed items and cleaned the cupboard, consider putting down a liner. This will protect the surfaces from scratches and stains.
Then, it's time to start organizing your cabinets into areas of usefulness. Do this by designating specific cupboards and cabinets as certain "zones". For example, make a food storage zone, which includes a cabinet that holds all your plastic containers for leftovers. Also make a kitchen cleaning zone which will include a cupboard that will store all your wipes, disinfectants, and other cleaning products (a good spot for this is the cabinet under the kitchen sink, if you have one, but no matter which cabinet you do choose for this, be sure to add a lock if little ones are around).
Storing Small Appliances
With cupboards, cabinets, and drawers all cleaned and coordinated, it's time to look to the ways to keep your small kitchen appliances stored and setup for use as you need them.
It should come as no surprise that the first step here is to again take a look at your current collection of small kitchen appliances and see if any are no longer needed.
Now, take a look at the appliances you do use, and how much you actually use them. If an appliance is rarely used, like a juicer or rice cooker, keep it stored out of the way. It doesn't need to be on your countertop, taking usable and valuable space. Reserve this real estate for more frequently used items.
If you have appliances that get used often, but maybe not every week or even every month, consider putting those items in a lower shelf or nearby cabinet. For appliances that get used almost every day, like coffee makers or toasters, dedicate some of that countertop space for them. Since you'll be brewing coffee each morning and making toast for breakfast, these products need to be ready right when you get up each day.
Organizing Your Pantry
Drawers, cupboards, and countertops are the main areas in which you will be storing your kitchen tools, dishes, and small appliances. But what about the place where you store certain foods and ingredients for cooking and baking? How about the pantry!
If you're fortunate enough to have a kitchen pantry in your home, you know how valuable that storage space is for things like snacks, drinks, and baking needs. By organizing your pantry and storing items with a plan, you can make that space work even harder for you!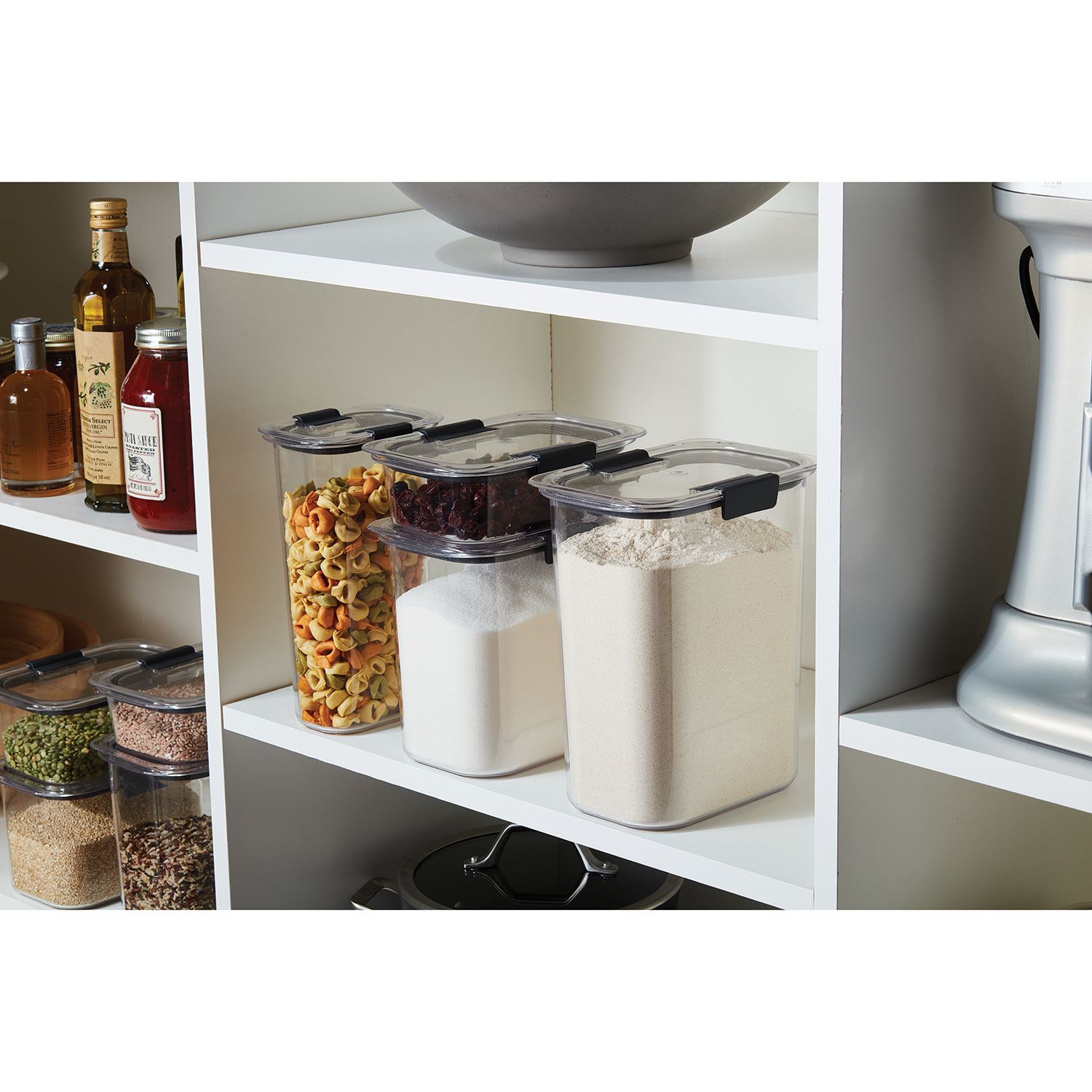 As you've probably already guessed, emptying and cleaning your pantry is the first step in the organizing process. Since there are typically food products in your pantry, this is a great time to check the expiration dates on cans, boxes, and other food containers. Throw anything away that has expired.
After you've removed expired items, take stock of the remaining items you have left. Start to consider the various types of items you have. For example, if you have several 12-packs of soda, keep those together. Same goes for canned goods, breads, or whatever other categories of food/items you have in your pantry. Once your items are categorized, start to plan where each of these categories will go in the pantry, keeping all like items together.
With your categorization plan in place, think about storing your food items in containers instead of their own boxes or packs. A wide range of boxes and packs in various sizes and colors can make your pantry look cluttered and disorganized. To make everything look uniform, choose a set of containers with lids that offer a tight seal. Clear containers are great, as they allow you to see the contents with ease. For even more clarity on which containers hold which items, add labels to your containers so that picking out the right items is even more foolproof!
When organizing your pantry, don't forget to use the space on the back of the door. This is an often overlooked area, but it can give you more storage and organization options when used correctly. Storage items like over-the-door racks and shelves provide a perfect place to store spices, oils, bottles of water, and much more. The same goes for empty wall space in your pantry. Make use of those areas by installing hooks to hold brooms and aprons, hang a calendar on a visible space, or incorporate other wall-mounted storage like garbage bag dispensers or metal baskets.
Once your pantry storage system is set up, make sure you stick to it! It's easy for things to get a bit disorganized and put in spots where they don't belong. By doing an occasional check on your pantry storage situation, you can save yourself lots of time later, since you won't need to hunt and dig for items. Maintain your pantry organization plan, and it will pay off in the long run!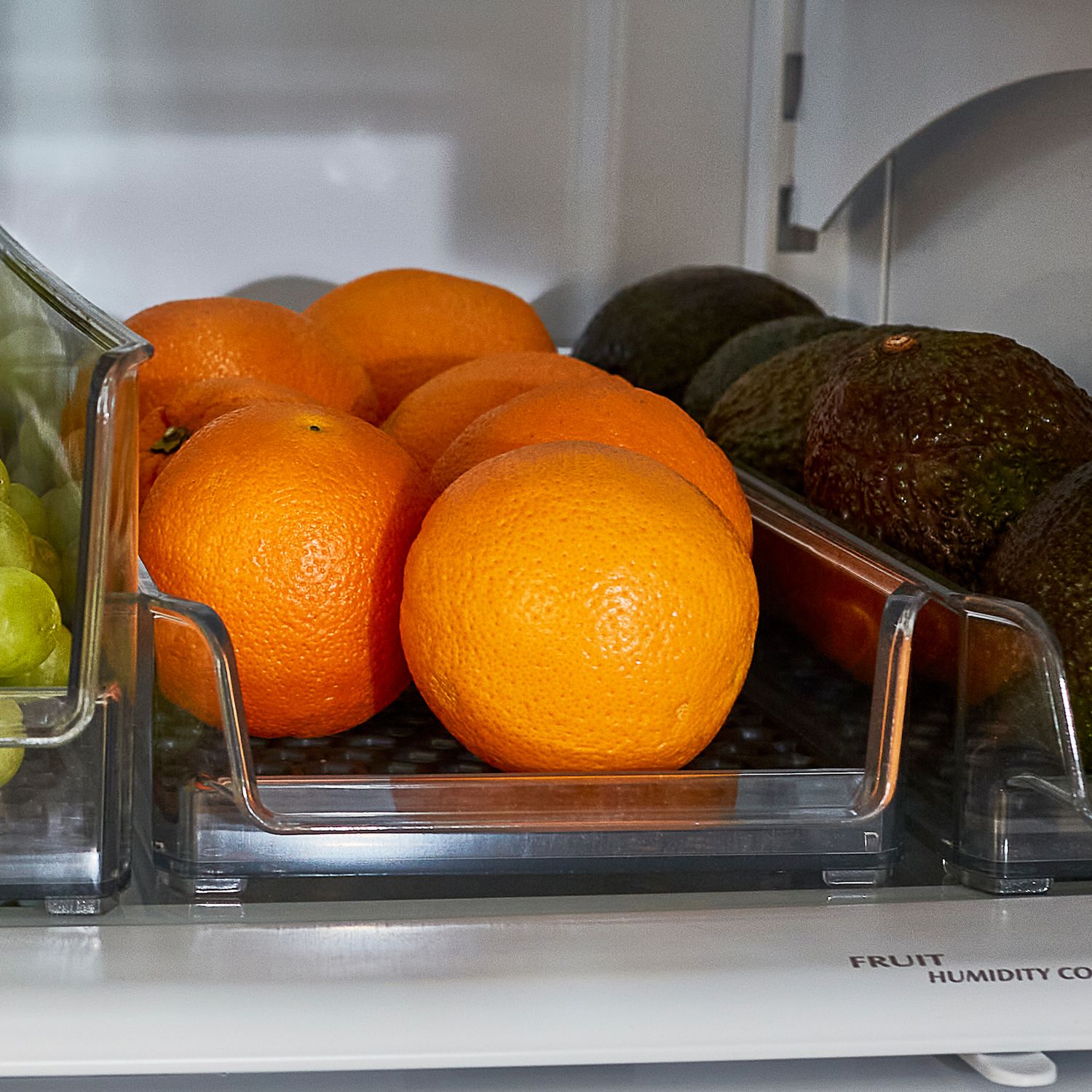 Refrigerator Organization Tips & Tricks
Now that you've worked on the storage areas of your kitchen, you can move your attention to your refrigerator! Since your fridge is likely to be one of the most frequently used spots in your kitchen, organizing it is essential to making meal prep quick and easy.
Plan on storing condiments in the refrigerator door, keep dairy products and eggs on the top shelves, place meats on the lowest shelf, and place all fruits and vegetables in the crisper at the bottom.
Anything that has a short shelf life, even in the fridge, should be placed close to the front. This will help prevent you from forgetting about these short-term items and ensures you use them up before their expiration date. Another idea on how to keep perishable items good for longer is to separate fruits and vegetables in separate containers within the crisper. Many fruits produce a gas that can cause vegetables to decompose faster, so keeping them right in the same spot reduces the timeframe the veggies are good for.
With meat being placed on the lowest ledge, you might consider placing ribbed liners on the shelf. This makes cleanup a breeze, since meat packages from the grocery store can leak. If that happens, simply remove the liner, clean it, replace it, and you're all set. The ribbed design of the liner will allow for airflow and will keep the meat fresher for longer, too.
Another type of storing and organizing you can do in your kitchen is weekly meal preparation. Meal prep has been a lifehack that has been gaining in popularity over the last 10 years. It involves setting up a week's worth of meals and meal ingredients all at once, using time, usually on Sunday evening, to get each day's food options ready to go.
Meal prep first starts with making a shopping list. What meals do you want for the week? What ingredients do you need for each of those meals? Questions like these must be answered before you even make your list, so ponder them, and make note of what items you need from the store. Then, head to the supermarket and you'll know exactly what you need for the week.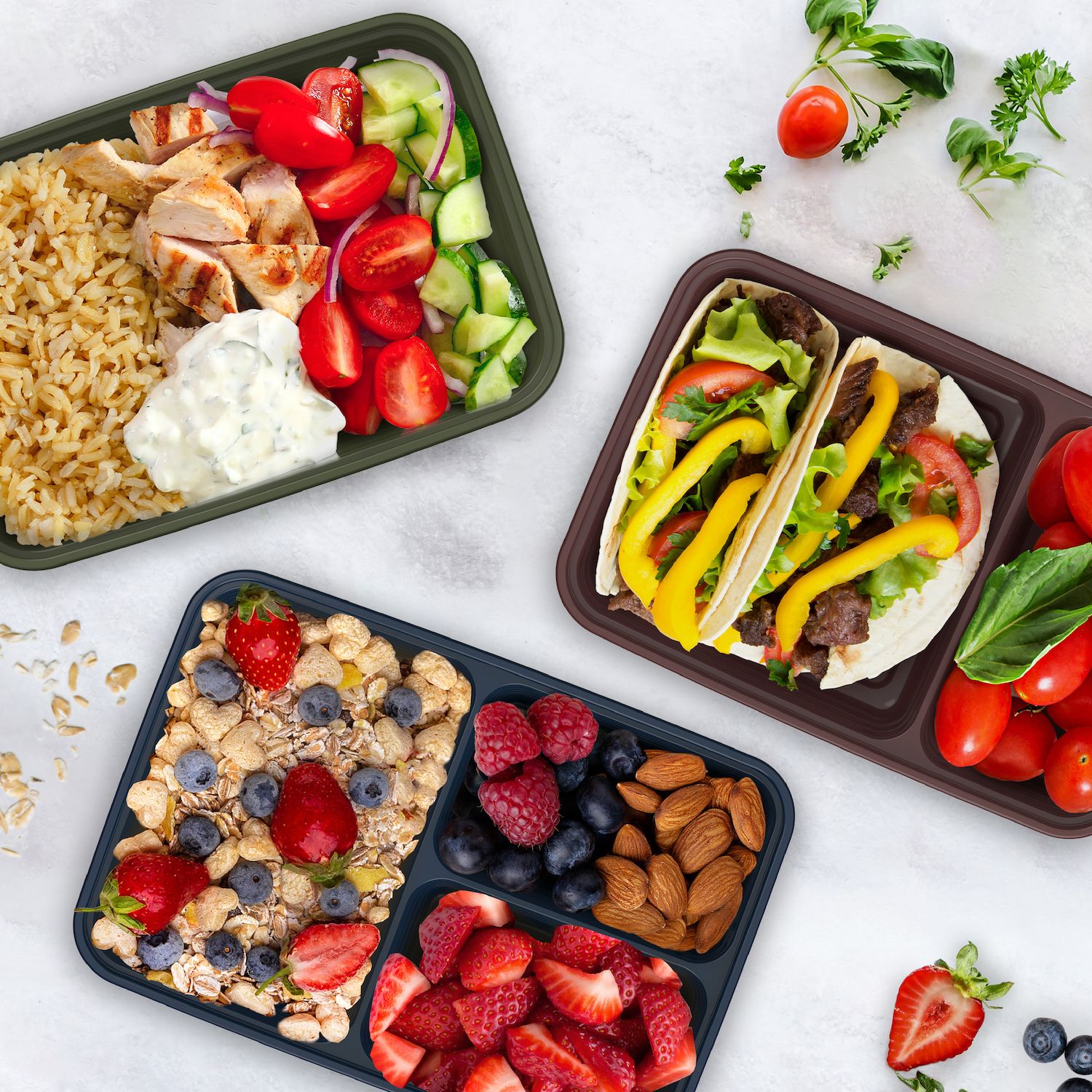 Once you're back from the store, the real fun begins. You can start prepping, cooking, and storing your meals for the week! First, keep all your ingredients stored in their proper places, whether it be in the fridge, cabinets, or the pantry. Clear storage containers with labels are again a good idea. Next, pick the ingredients you need for the week, and set up a cooking station on your countertop. Grab a cutting board, tools and utensils you need, and everything you're going to cook. Also set up several containers, in which you'll store your prepped meals.
Now, you can cut, dice, slice, and portion your meal ingredients. When everything is prepped, go ahead with the cooking. When the meals are cooked, put them into their set containers, which will be ready to grab from the fridge each morning or evening. If you made extras, put them into the freezer to keep those meals ready for later use down the road. Be sure to label these containers with the date on which the food was prepared and cooked.
When storing meal prepped dishes, ensure that the older dishes are located at the front of the fridge or freezer. You want to pick these meals first, since they're the closest to their expiration date. Place any newly prepared meals behind the older ones, and move them closer to the front as other meals are removed. Repeat this process each week as you add new meals to your fridge.
When you're done with meal prepping for the week, clean all your dishes, put away all ingredients in their proper storage containers and location, and you're all set for the week!
Keeping your kitchen organized, cleaned, and optimized will allow you to be more productive and efficient when cooking, baking, and meal prepping. When your space is set up properly, you'll know exactly where all your ingredients and cooking tools are located, how much of each food item you have, and when it's time to replenish and restock.
Find the kitchen essentials you need at Kohl's, including a wide variety of food storage options, kitchen storage furniture, and all the cooking utensils you need to whip up tasty meals in no time at all!