How to Decorate Your Living Room
The place in your home where friends and family are sure to gather is the living room. It's a comfortable place that provides an area to converse, play games, watch TV or movies, and just kick back and relax.
To make the space even more inviting and welcoming, you'll want to decorate it with eye-catching accents and items that foster a comfortable and charming atmosphere. No matter the style or trend you're looking to embrace, Kohl's has all the living room décor needed to elevate the ambience. Shop our wide selection of furniture, decorative accents, and more, and build a space that everyone will love!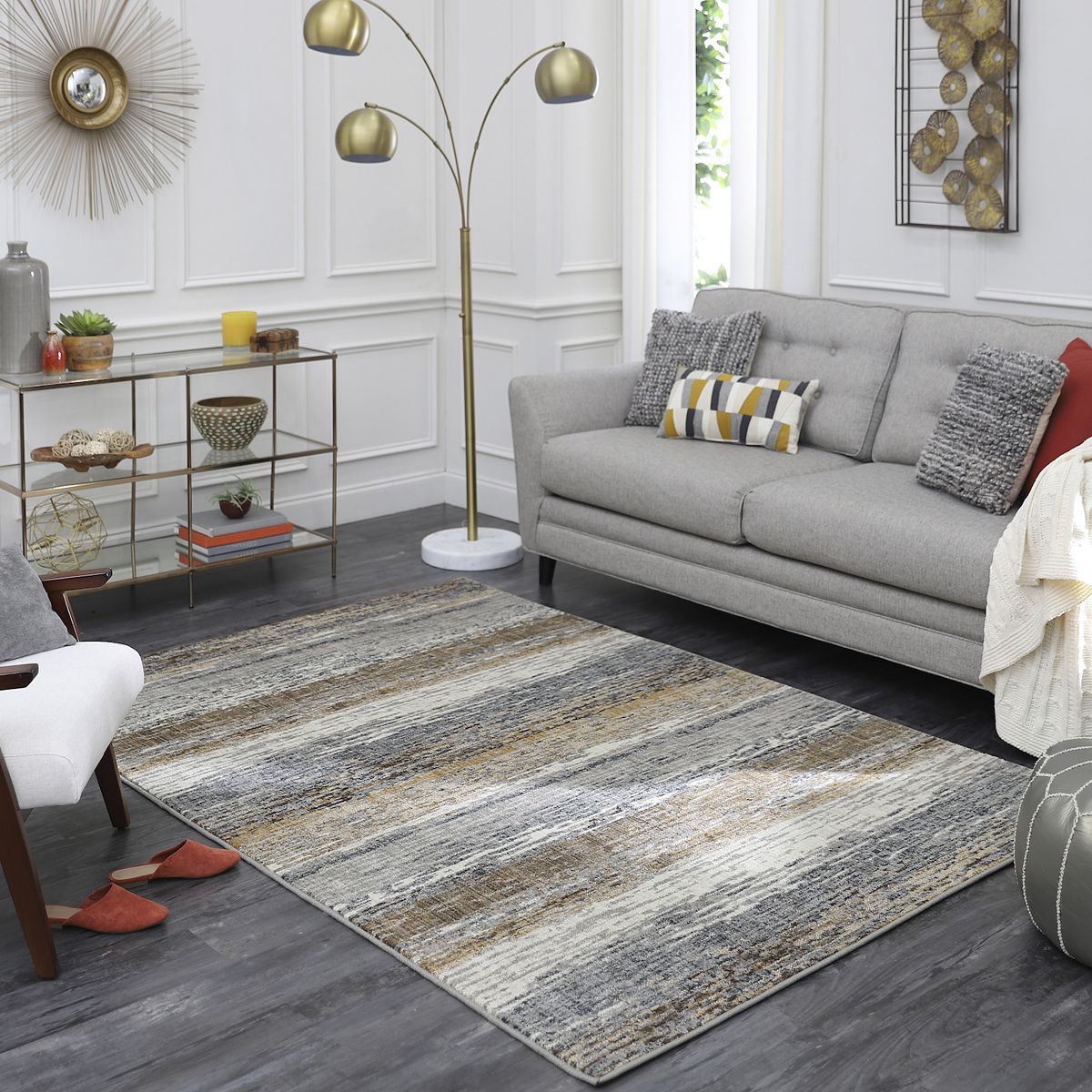 Essential Living Room Décor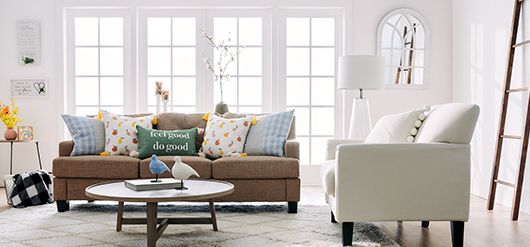 Certain items are must-haves in a living room. They enhance the space, offer functionality, and tie the entire room together!
No living room is complete without furniture! These staples of the home ensure you and your guests have a place to sit, surfaces to hold items, storage for other essentials, and do so much more.
Aside from picking out furniture that suits your personal style, be sure to arrange the furniture items in a way that promotes conversation and proper flow throughout your living space. Use a highly visible feature like a piece of furniture, a fireplace, artwork, or a television as a focal point and lay out your furniture around it. Be sure to allow people enough room to maneuver around the living room with ease, while still building spots in the room that make talking with one another easy.
Along with furniture pieces, add in a stylish and coordinating area rug that brings the total look together! But make sure any area rug you choose fits the space properly – leave about a foot of space between the rug and the wall, and be sure to place your furniture pieces on to the rug.
Keeping your living room well lit is also a great way to ensure your space is welcoming. A properly illuminated space not only ensures that you and your guests want to spend time in the room, but the lighting is, of course, functional and can also add interest.
There are multiple types of lighting, including ambient, accent and task lighting. Ambient lighting is the more functional type of lighting. It's designed to illuminate a room, allowing people to see the space and move through it safely. Examples of ambient lighting include chandeliers and floor/table lamps.
Task lighting is basically what it sounds like – it's lighting that allows you to perform certain tasks or activities with ease. For a living room, this means you might have task lighting that allows you to read easily, use a computer in proper lighting, etc. Examples of task lighting include a desk lamp or a recessed directional light.
Lastly, accent lighting is designed to draw attention to a specific point, as well as make a room feel larger. Examples in this section of lighting include track lighting and mounted light fixtures on walls or the ceiling.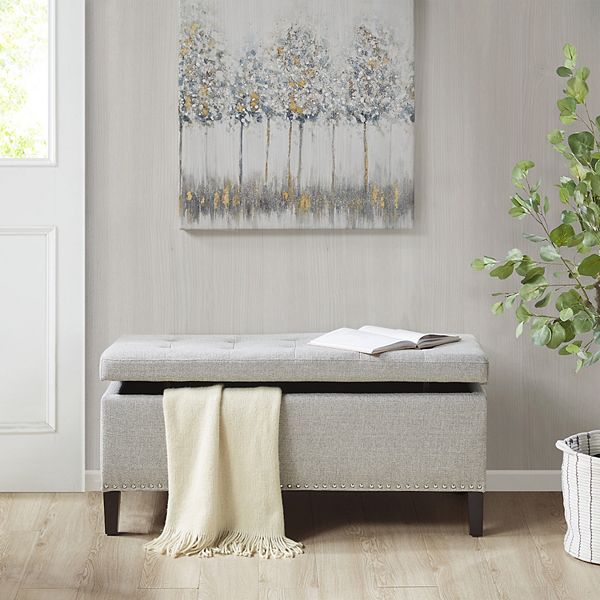 Filling in the blank spaces on your living room walls is another must-do when it comes to elevating the look of your home. No matter if you want to use artwork, family photos, or other accents, decorating your walls with wall art is essential to enhancing the look and feel of your home.
Be sure to find other accents to take the look of your living room to a whole new level, including window treatments, table décor, decorative pillows and throws, and so much more!
Living Room Décor Themes & Trends
If you're looking for inspiration on how to decorate your home, consider some of the popular trends that suit anyone's space. Not to mention, you're sure to find plenty of accents that fit into these styles right here at Kohl's!
This décor trend is one that draws inspiration from classic rustic farmhouses, offering an old-fashioned look and feel that's both nostalgic and fresh at the same time. Farmhouse décor items tend to have a neutral palette that affords a look that isn't flashy, but is sure to be timeless. Typically, colors like beige, gray, and white make up the base, and muted earthy hues are peppered in to provide warmth and inviting appeal to any room.
Take a trip back in time to the 1950s or '60s with mid-century modern home décor! Clean lines, natural curves, a variety of bold colors, and minimalist designs abound in mid-century modern décor, as functionality is the star in this theme's show.
With a mid-century modern theme in your home, you can bring elements of this classic style into your living areas, while also offering updated and elevated décor that feels at home in current times!
This décor theme is inspired by the beaches and coastlines found near the ocean. Breezy colors like white, blues, and greens, which are mixed in with accent colors of pink, red, and yellow, define this theme. Additionally, you are sure to connect to the imagery used in the trend, including seashells, starfish, and other thematic elements. Popular items in this theme also offer timeless patterns, like stripes.
Southern Style
Brighten your home with vibrant colors and fun designs, pulling inspiration from the Southern region of the US! Light and bright colors are the name of the game here. Utilize white, pale blues, greens, and yellows when setting the tone for the look. Wicker furniture is a popular pick with this theme, as are floral accents and décor options that bring a bit of nature into the space. The South is known for its hospitality, so create a space that welcomes and invites guests into it with ease!
Get back to basics with a living room inspired by rustic, natural elements. Rustic décor features elements that offer classic charm – think exposed wooden details, iron and other metallic accents, natural colors, and outdoors-inspired pieces that provide rugged appeal. Take cues from older, more primitive buildings, like cabins, barns, and farmhouses. Look to incorporate repurposed or antique accents to really bring the style home!
Industrial
If you're in search of a raw, strong, and bold theme, look no further than the industrial look. Minimalism is the key here – exposed pipes and ducts, unfinished wood, simple concrete, distressed metals, leather, and Edison bulb lighting are hallmarks of this style. Simple color choices work here, too. For example, consider navy blue, brown, tan, gray, and white when setting up the palette.
Abstract
If you're looking for a unique take on living room décor, opt for wall art and other accents that give your space an abstract appeal. The abstract décor theme is one that incorporates items that seemingly pull their look and inspiration from outside of reality – the shapes and patterns on the items don't reflect any real-life or naturally occurring design. However, using the abstract décor to enhance the look of your space will give it a charm and sophistication that elevate the room with ease. When selecting this theme for your home, note that color will play a huge role in how the abstract décor will mesh with your design. Choose complementary colors that play off your furniture to build a complete and cohesive style.
Bohemian, or "Boho" for short, is a décor style that embraces and expresses individuality. This theme is all about breaking traditions and standard rules to construct a look that's all your own. As the Boho theme is inspired by those who lead lives that take them around the world – think travelers, actors, and writers – the Bohemian style combines thoughts, concepts, objects, colors, and patterns from all over the globe. Colors featured tend to be earthy, warm hues, and metallic accents are also common. But there are no rules when it comes to Bohemian décor, so let your personality shine!
Shabby Chic
Shabby chic is a décor style that focuses on vintage furniture with a worn, antique feel. The shabby chic theme also tends to incorporate a lot of white, lots of floral prints, and timeless natural textures. It works to find that ideal balance between a rustic look and a bold nostalgic style, as the white base color and elegant lines work together with vintage or restored furniture. Consider classic rose accents and elements to really capture the feel of this theme.
Speaking of flowers, why not take that idea and incorporate it into your entire living room look? Creating a living room around a floral theme is a quick and easy way to add liveliness to your space, using the floral accents to provide pops of color in lots of areas. You can use real floral arrangements to bring natural beauty into the space, and can also decorate with floral wall art, window treatments, throw pillows, and more to complete the look.
No matter which theme you choose, know that Kohl's has all the home décor items you need to build the perfect living room space for your and your family to enjoy! From decorative accents to living room furniture pieces, window treatments to area rugs, Kohl's is the place to shop for essential items for every room in your home!