Stylish & Cozy Cold Weather Looks for the Whole Family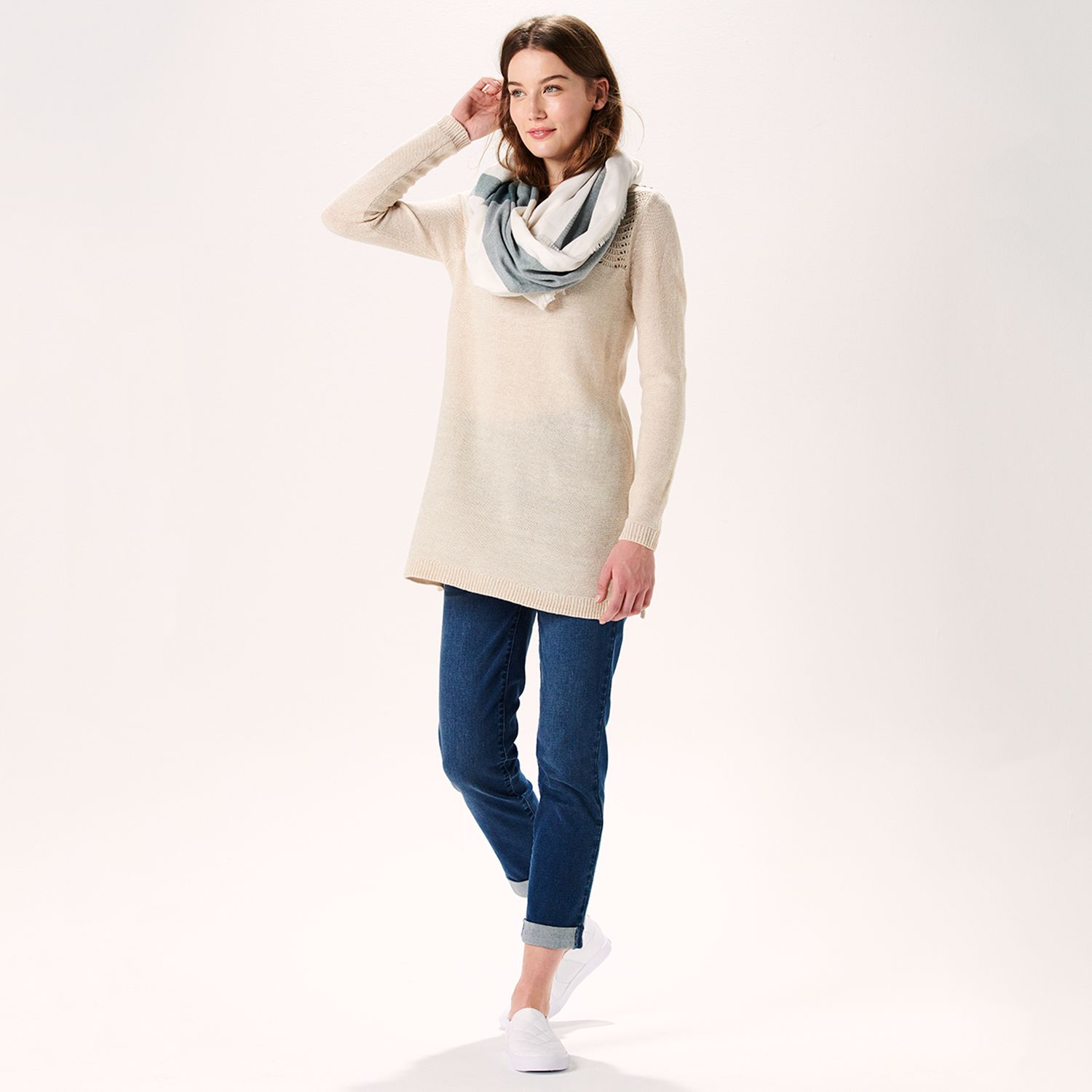 It's easy to stay fashionable and on-trend when the weather is mild during the spring and summertime. But when the cold weather sets in, you shouldn't have to choose between warmth and style. We're here to show that you can still look stylish even when the temperature drops. Continue the transition into the fall and winter seasons by equipping your family with the cold weather staples they'll need to stay comfortable as they travel.
From the very best coats to the warmest boots and snuggest knitwear, Kohl's has you covered. Below are some outfit ideas that will give your whole family some serious cold-weather inspiration.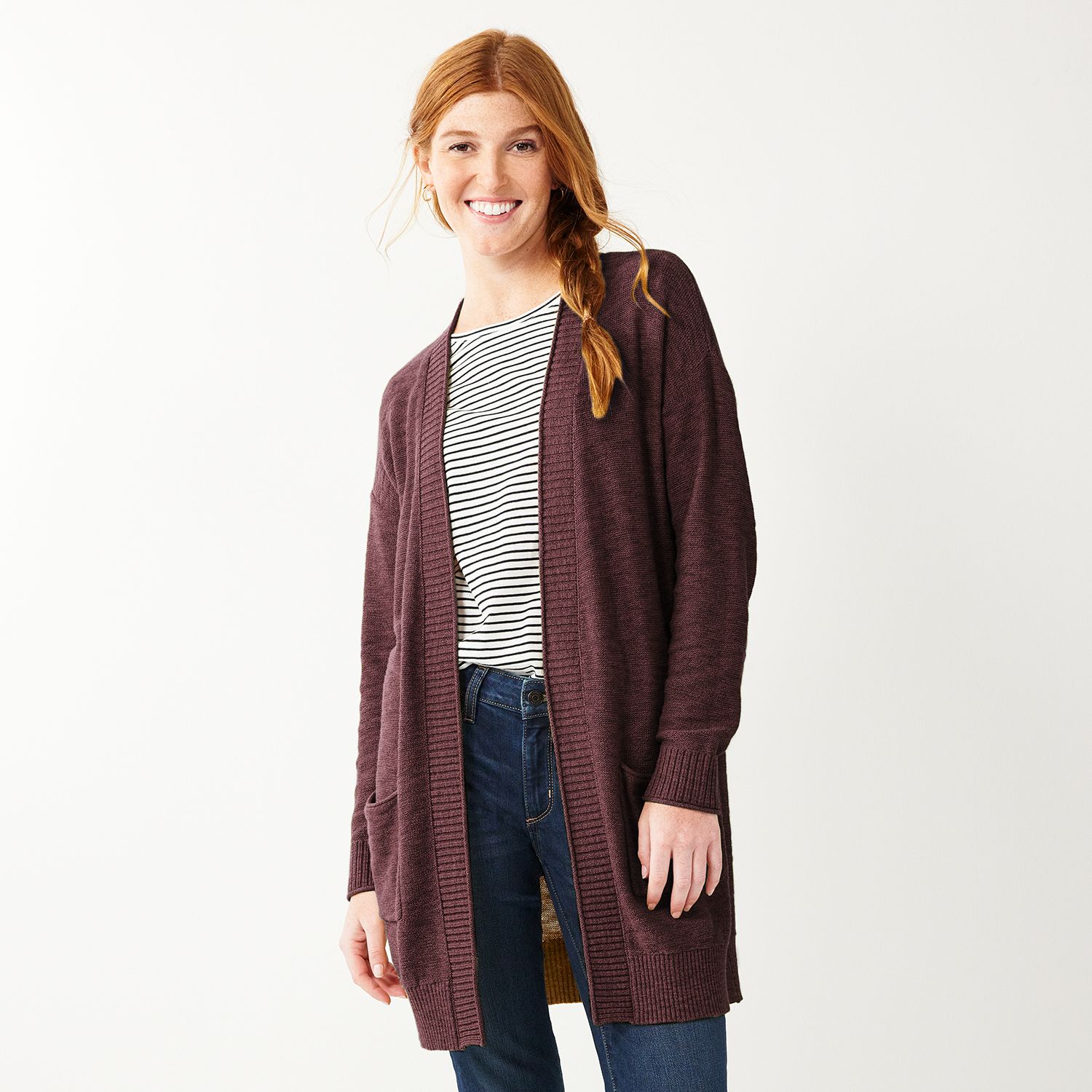 The cool, crisp autumn air gives us so many clothing options to wear. It's safe to say that not only are the leaves and temperature changing but so are the wardrobe styles and color palettes. Fall typically has some of the best trends of the year, from cozy sweaters to chic outerwear in beautiful, rich colors inspired by the season. If you're ready to refresh and update your wardrobe, be sure to explore seasonal color trends that you can add you your wardrobe arsenal.
During the fall season, browns and beiges are timeless and versatile. Other popular fall colors include green, red and yellow. Neutral colors can be worn from head to toe to give you a monochrome look. Or, you can incorporate them into your wardrobe with pops of color to make you stand out. There's no one way to create a fall-ready look. You can mix and match unexpected color combinations all season long.
If you're not sure what patterns to add to your fall rotation this year, you'll switch up your fall wardrobe with our cute printed pieces. Plaid patterns and button-up flannels make for a great seasonal appearance but floral prints will give your wardrobe some glamorous variety. Choose floral tops in dark, muted tones to set them apart from spring floral patterns. Other popular patterns include camouflage, animal print, polka dots, and tie-dye.
Winter Colors & Patterns
The winter color palette is often forgotten when it comes to dressing up for the changing seasons. But winter is the perfect time to look for tones that are representative of the festive nature of the holidays. During cold and dreary weather, dark neutral colors like black and charcoal gray become very popular. But this year, why not go for something a little more colorful?
If you want to add a bold yet feminine touch to your look, opt for clothing with burgundy shades or deep wine colors. This color works especially well for formal events like holiday parties and anniversaries.
Prefer to go with a classic color? Then a navy blue color is the way to go! Navy has always been a popular neutral because it's an easy way to add depth and color to any outfit. Other colors to work into your wardrobe include yellows, greens, purples, and whites. Whether you're looking for a stunning party garment or just want cute outfits for everyday wear, you'll stand out from the snow in these vibrant, richly saturated colors.
Women's Cold Weather Looks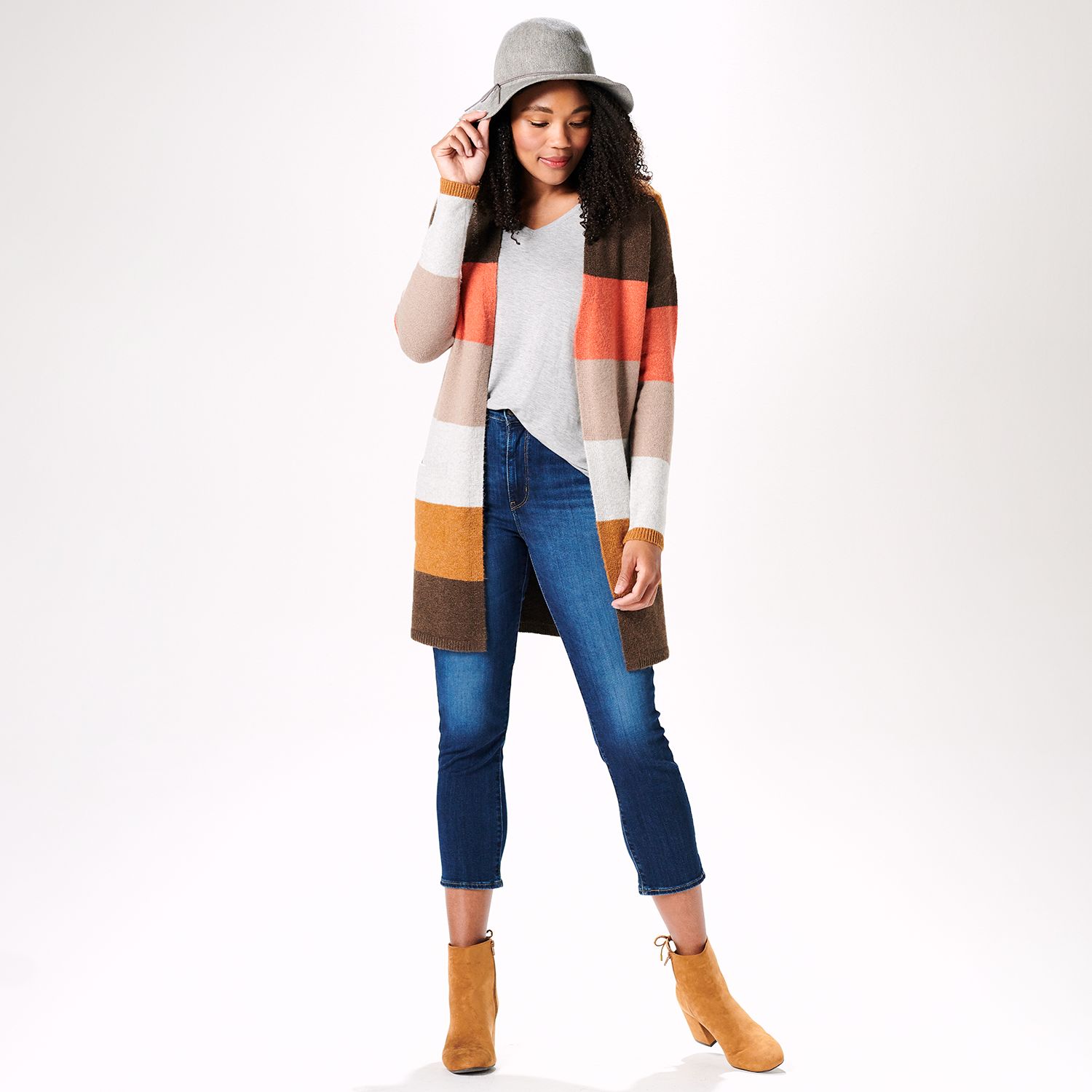 The autumn season gives you plenty of fall apparel options to really make a fashion statement. On cool days, you can put on a deep green top with your favorite pair of skinny jeans. Pair it up with a cardigan for a super simple go-to fall outfit you can whip out on a warm autumn day. Or, throw on an oversized denim jacket to add visual interest and balance out a turtleneck and leggings combo.
If you're headed to the office, swap out your leggings for tights. You can layer a pair of tights underneath a sweater dress worn with heeled booties. Or, opt for a long dress featuring fall colors like orange, brown or yellow.
When it comes to footwear, a pair of women's heels are great for date night and other formal occasions. Alternatively, flats or fashion sneakers are better suited for nights out on the town and work. By simply adding tights and boots or even layering it over jeans or pants, a dress is suddenly one of the most appropriate things you can wear for fall.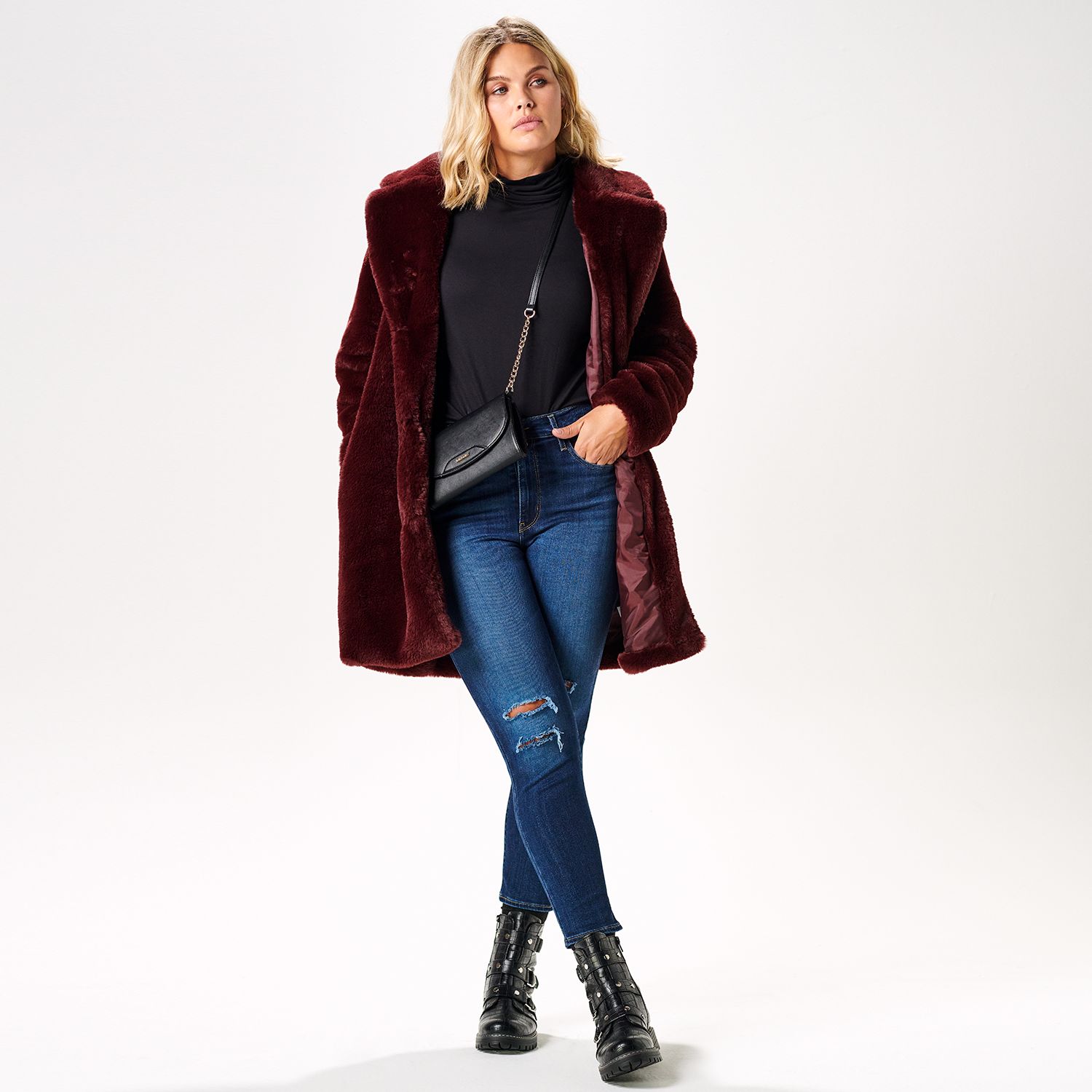 As fall turns into winter and multiple layers become mandatory, people tend to quickly run out of cold-weather outfits. But you shouldn't be afraid to pile on the layers, especially if they work well together. If you have a fabulous pair of knee-high boots, show them off by wearing them with a maxi dress and patterned leggings. Layer on a long, cozy winter jacket with matching accessories and you're dressed to make a statement!
Prefer to wear cuffed jeans and a cable knit sweater? This is the perfect time to pull out your cutest pair of ankle boots and show them off. You'll have the option to wear a long coat or opt for something a bit shorter.
Men's Cold Weather Looks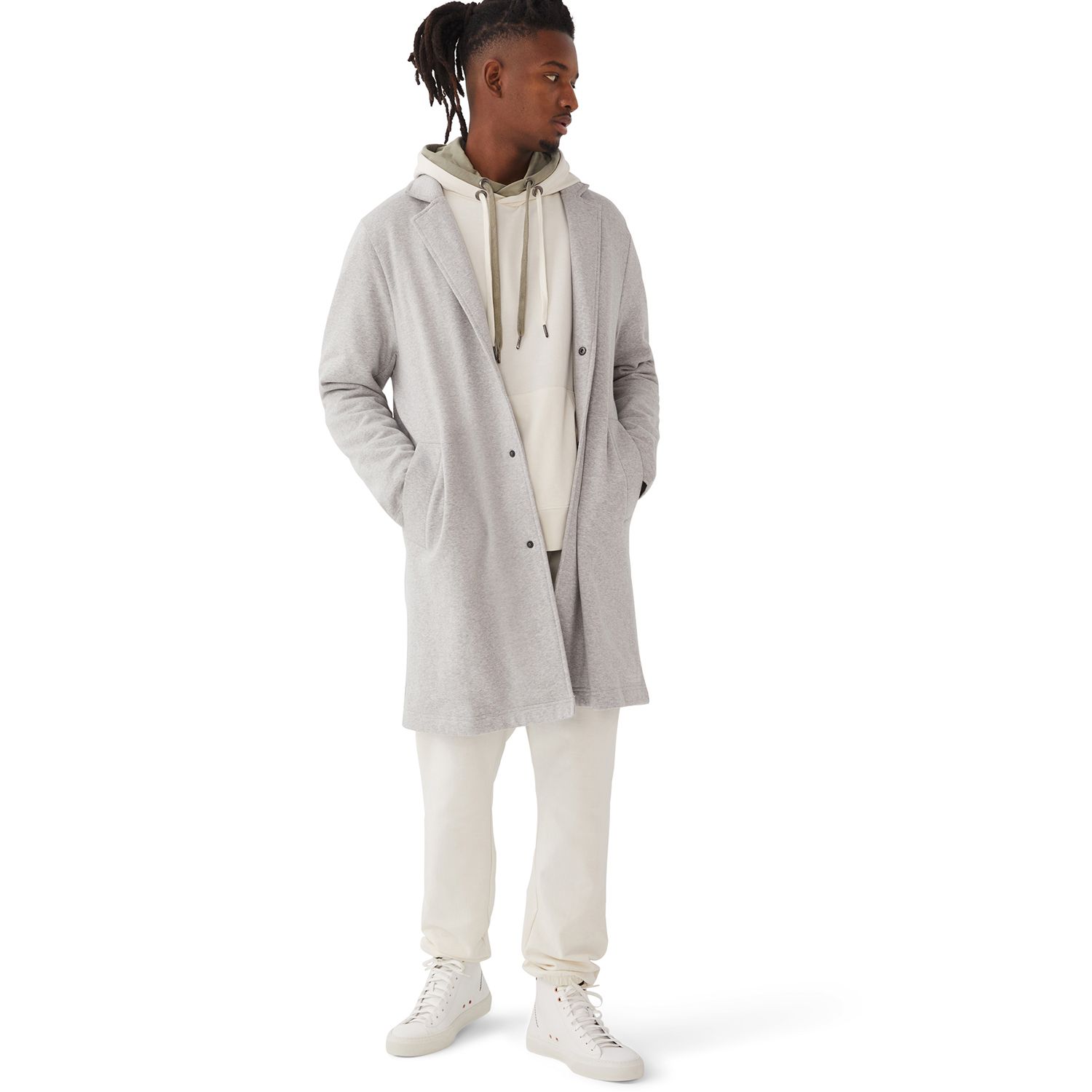 Looking for cool styles made for even cooler days? There's a lot to love about the fall season – whether it's the Halloween festivities or just kicking back and watching some football. It's also the perfect time for fashion-forward guys to step up their style game with men's fall outfits. The cooler temperatures allow for more layering while also allowing you to tailor your look for a more personal touch.
So, let's start with outerwear. Men's fall jackets and coats are the defining garments of the season. They're often considered the statement piece that can make or break an outfit. A light parka jacket makes for a great layering piece on casual days. But if you really want to make a statement, opt for a leather jacket.
When it comes to your shirts, go for tops with seasonal colors like olive green, gray, brown or tan. Flannel shirts are considered the decisive garment of the season, so it may be a great fashion choice to pair your outerwear with a flannel shirt and denim jeans. But if you want a stylish way to add some spice to your look, then a sweater and men's boots combo can add more detail to your attire. And of course, you can always prioritize comfort over aesthetics by layering a light hoodie under a coat or jacket with sneakers in a casual setting.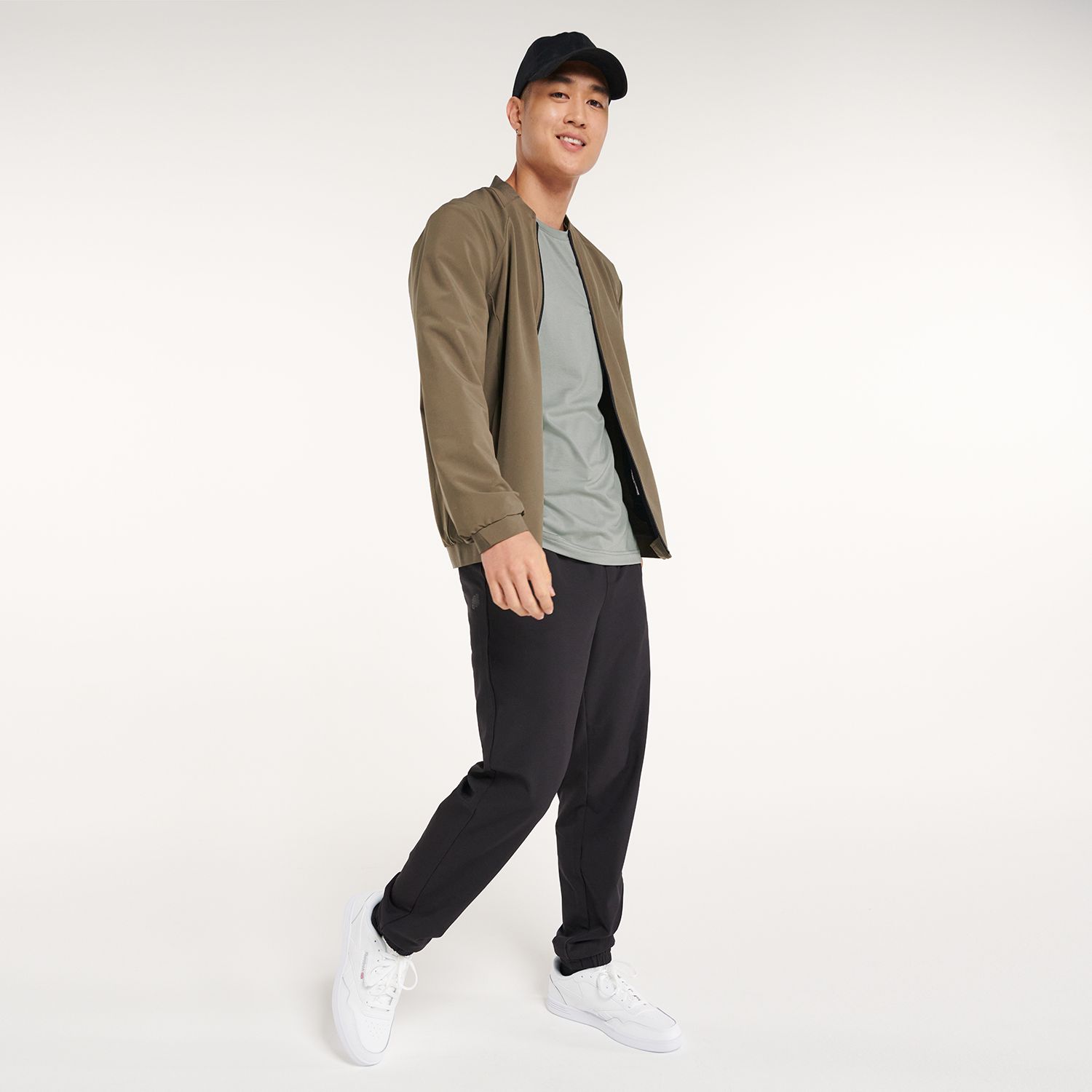 A solid wool or cotton winter coat is a must-have for those living in colder climates. When the temperature dips below freezing and snow is falling down, you'll be glad to have a heavier coat. Many winter coats have dense insulation to keep you warm, along with waterproof or water-resistant finishes to keep you dry and plenty of pockets for additional storage and warmth. 
The classic winter outfit for men is a tailored sweater, which is perfect for just about any social or business situation when paired with a nice polo shirt underneath. This sophisticated look, worn with denim jeans and leather boots means that you'll look your best while feeling comfortable in any condition.
Even casual outfits can be elevated. All you need is an insulated puffer jacket to top off a cool graphic tee. You may need to wear layers underneath your sweatpants or a long sleeve tee under your top. No matter how you choose to put together your winter-ready look, just be sure to accessorize with gloves, hats, and anything else that will make falling temperatures more tolerable.
Kids' Cold Weather Looks
Autumn is the perfect time to get out those pumpkins, warm up the fireplace and get toasty with kid's fall clothing. It's also the back-to-school season, so they'll want to look their absolute best. You can explore apparel with pretty floral prints, colorful stripes, and other cute patterns.
Girls will look absolutely adorable wearing a striped top with a skirt and a pair of girl's leggings. You'll give her some added style with a girl's cardigan sweater and ankle boots that round out her look. If you want to keep it simple, opt for a simple button-up top paired with black leggings and a pair of sneakers.
When it comes to your little guy, you can't go wrong with boy's denim jeans or sweatpants and a long sleeve top. Want to give him some fancy style? Opt for a pullover sweater, khaki pants and boy's dress boots instead. No matter how you choose to style them, you'll keep their comfort at the forefront of their outfits.
Winter is coming, and that means it's time to stock up on cozy winter apparel for your little ones. So, let's start at the top. Kid's sweaters are sure to give them a look that's both cute and cozy. A solid V-neck is the perfect top for layering over a school uniform dress shirt, polo or tee. Alternatively, cardigans are ideal for wear over a tee and denim jeans. They can also wear a cardigan over their favorite dress and tights.
Next, let's take a look at their footwear options. Kid's winter boots come in a variety of styles and colors. When you're looking for a pair of kids' snow boots designed to stand up to even the toughest winter conditions, you can count on Kohl's to have exactly what your kids want and need. We have plenty of waterproof options well insulated for additional warmth. You'll also find other clothing and accessories like kid's winter coats, gloves, hats snow pants, and scarves needed to make this winter season the warmest one yet!
Additional Tips for Staying Warm
Wear Layers
If you live in an area that has chilly fall seasons and cold winter weather every year, then you know how important it is to wear layers. Believe it or not, there are ways to look cute, stylish, and warm at the same time. You just have to layer your clothing strategically. The key is to find items you can layer discretely under trendier pieces so you always stay warm and still look fashionable.
For instance, you can layer a pair of tights underneath a dress or a combo of a mini skirt and a sweater. Or, layer a colorful tee underneath a thick cardigan. When it comes to outerwear, you can wear a lightweight puffer or vest over a thick sweater and underneath a jacket for an extra layer of warmth. Be sure to finish off any look with scarves and accessories that also act as layering pieces.
Keep Your Hands & Feet Covered
Always keep your feet insulated with socks and winter boots. Wool is one of the warmest materials but any pair of socks made of a thick material will work. If you're wearing formal attire, opt for heeled booties or thigh-high boots to create a sleek, streamlined look. Otherwise combat boots, snow boots, and various types of ankle boots will enhance any casual look.
Next, turn your attention to your accessories. Warm gloves and mittens will protect your hands from the fall and winter chill. You can also layer up with scarves, hats, and earmuffs to cover any areas that are still exposed to inclement weather.
Choose Warm Fabrics
If you want to avoid piling on heavy layers, you simply need to wear the right types of fabrics. As mentioned before, wool is the warmest material and it's often the preferred fabric to wear. Wool is naturally insulating and durable. On top of that, it's also water-resistant, so it's a great option for snowy and rainy weather. However, if you have allergies to fabrics like wool, cotton can hold up to the elements of winter. Cotton is a soft and breathable fabric but one drawback is that it absorbs moisture.
Another option that's synonymous with the wintertime is fleece. This material should keep you warm without weighing you down. Not to mention, it also dries quickly so it's a great fabric to use in casual, everyday coats and jackets.
At Kohl's, you know that you can find all the apparel you need to be prepared for every season and any event. Shop shoes, clothing, accessories and so much more for the whole family right here!