Matching Family Sleepwear: Explore Stylish & Cozy Pajamas
Spending the holidays at home? The holidays are built on traditions you create yourself or the ones that have been handed down for generations. We know you get a lot of joy from sharing special moments with the ones you love. For many, wearing holiday pajamas have become a seasonal tradition. Cuddle with your crew in cozy, coordinated comfort with matching family pajamas from Kohl's!
These bedtime outfits provide an adorable look in soft fabric that keeps you comfy all night long. You can find many styles of matching sleepwear that are great for the whole family – so mom, dad, kids, and babies can get in on the action. Whether you're looking for comfy loungewear or festive outfits, you'll find matching family pajamas to celebrate every day comfortably!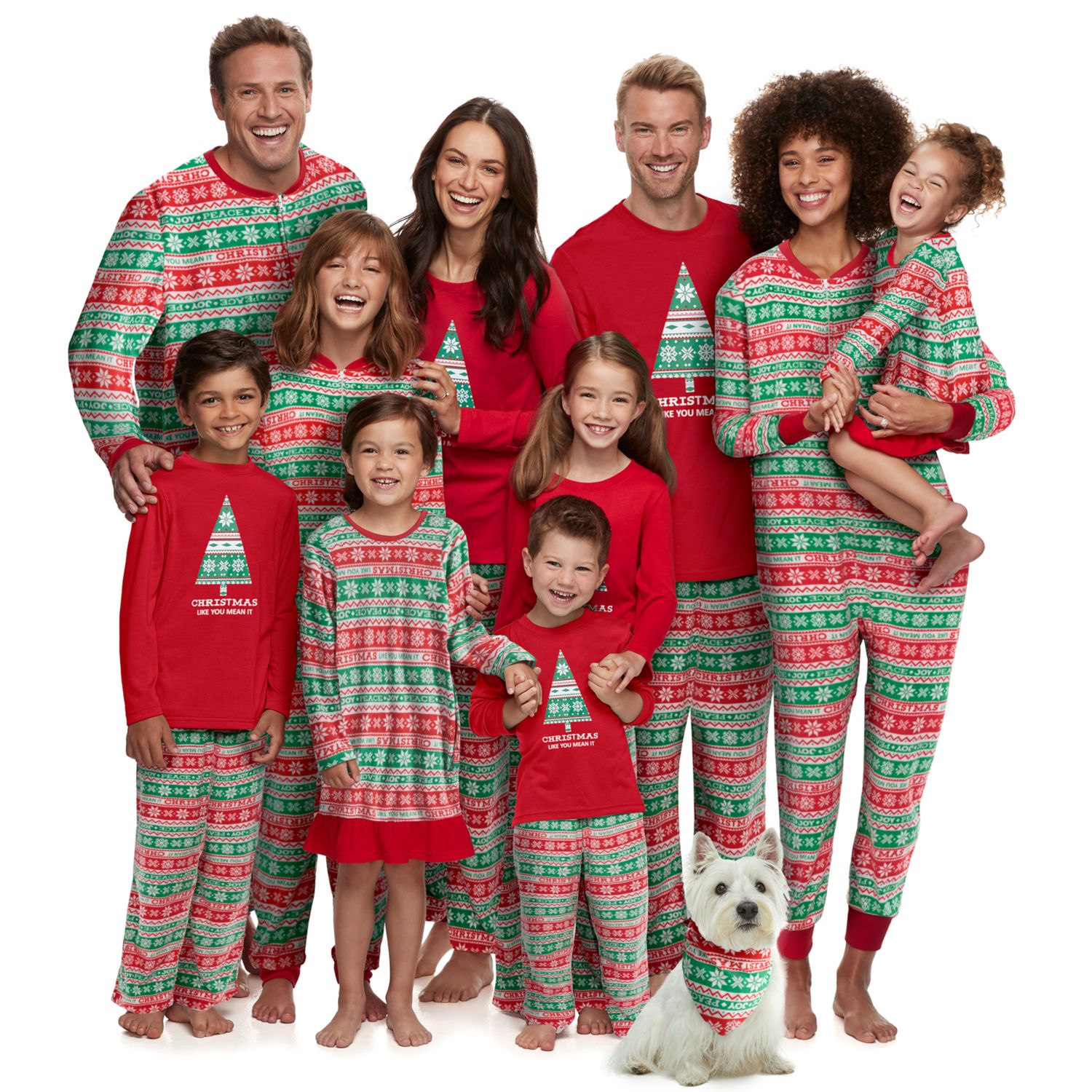 When to Gift Matching Pajamas
More often than not, pajamas are a go-to Christmas gift, just like socks, scarves, and slippers. Giving holiday pajamas as an early Christmas gift helps fuel the anticipation for presents to come. Black Friday and Christmas Eve are great days for gifting (and shopping!). Giving your family their new nighties the day after Thanksgiving sets the tone for the rest of the holiday season and allows them to get the most wear out of them. You could even give them their pajamas before decorating the Christmas tree and throw a mini holiday party with snacks and hot cocoa.
On the other hand, if you let your little ones open their PJs on Christmas Eve, we're sure you'll score some major cool points and set the stage for the perfect family photo-op for next year's holiday card. Whenever you decide to give family Christmas pajamas, Kohl's has enough variety to provide you with options for the entire family!
Pajama Prints & Patterns
Matching looks make meaningful memories. Whether you're unwrapping Christmas gifts by the tree, enjoying a delicious meal, or lounging around playing your family's favorite holiday game, these pajamas will have you looking and feeling your best. Explore everything from holiday favorites and festive prints to cute winter patterns.
You can never go wrong with a classic plaid pattern when you're shopping for holiday pajamas. Red plaid PJs come in various styles, including long-sleeve tops, bottoms, nightshirts, and robes. Even if you want to break up the print a little, you can pair the plaid bottoms with a solid red top. Or, simply pair red plaid slippers with your pajamas for a cozy outfit you can chill by the fire in.
If you want a versatile print that's not necessarily holiday-themed, you could opt for matching pajamas with a wintry print or options in winter shades. Colors like white and blue can be worn all throughout the winter season and even into the spring months. Be sure to mix and match your PJ separates with other pieces for additional versatility.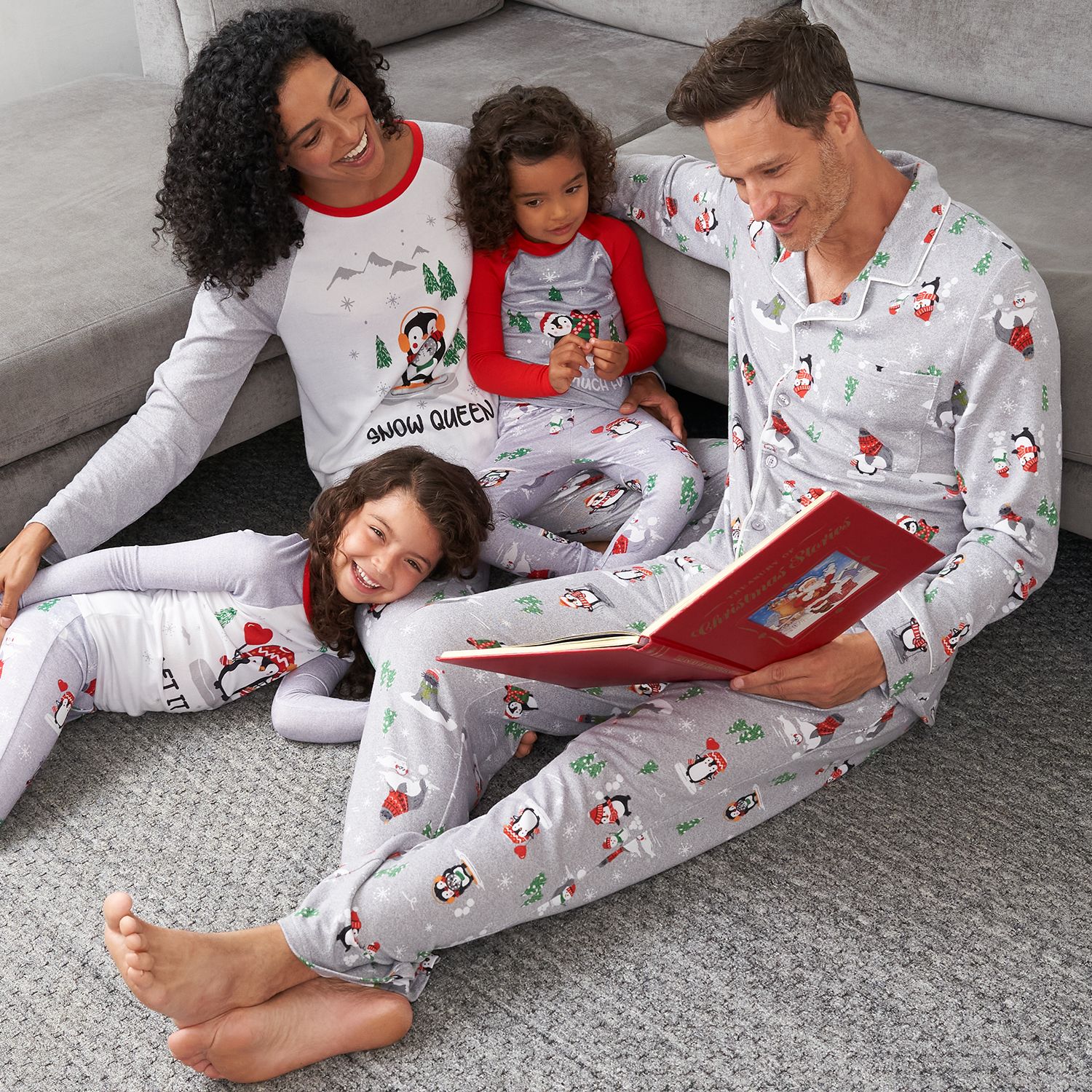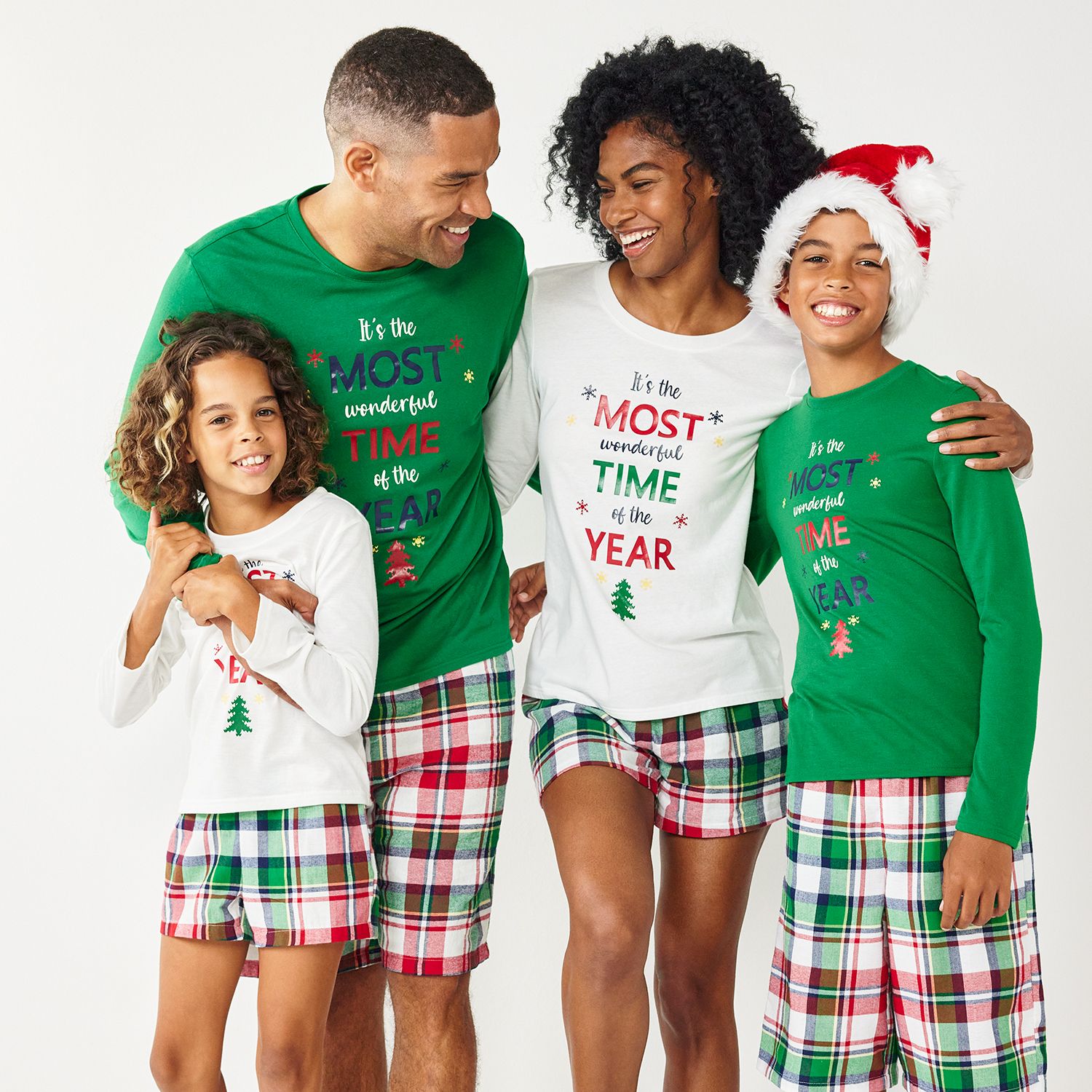 Matching Holiday Pajamas for the Whole Family
Is there anything better than seeing the fam decked out in matching holiday goodness? We don't think so! December is the perfect time to get festive and make photography-worthy memories in matching jammies in anticipation of the upcoming holiday season. Whether you celebrate Christmas, Hanukkah, or any other winter tradition, everyone can get in on the fun. When the holiday season is around the corner, check out the festive jammies collection and take your pick.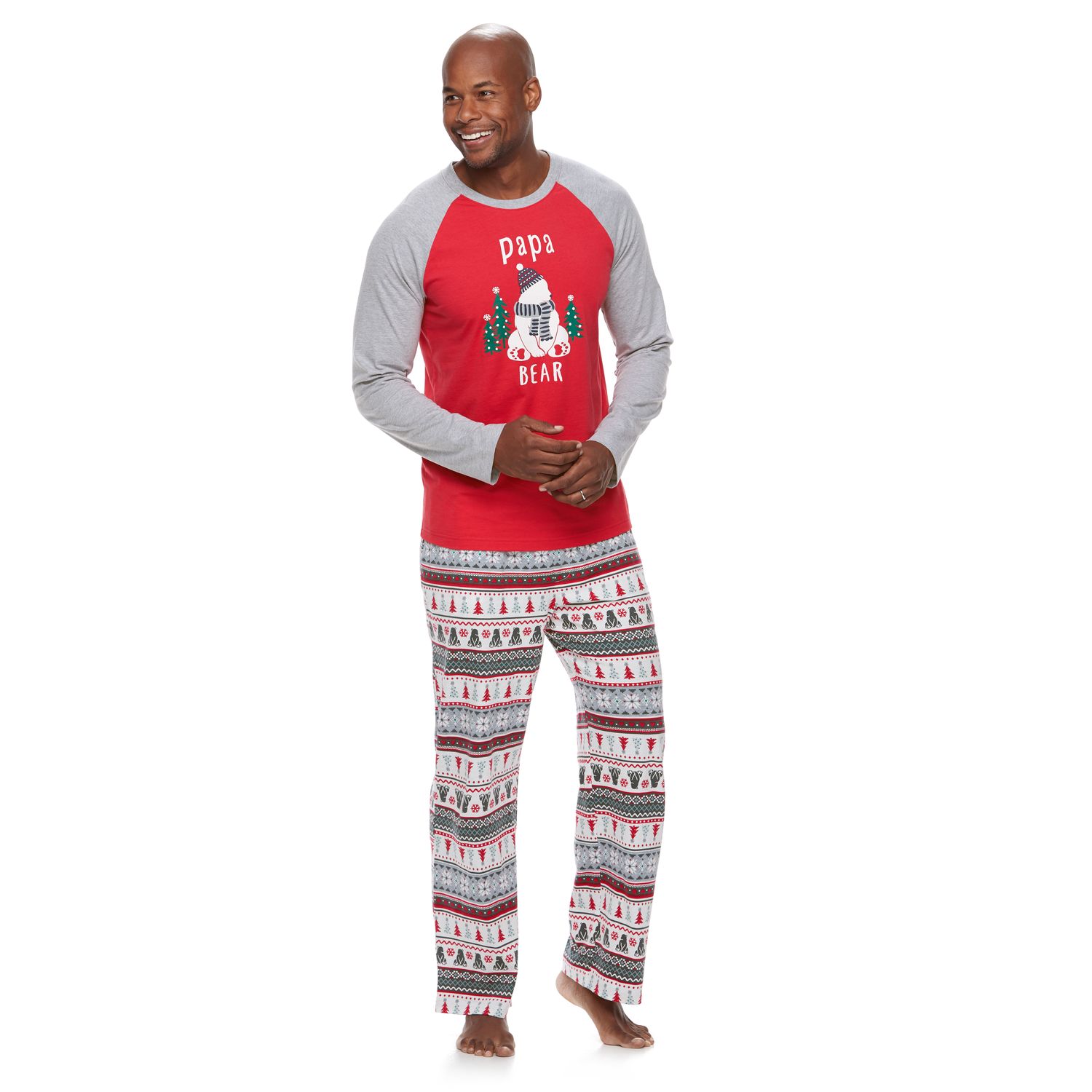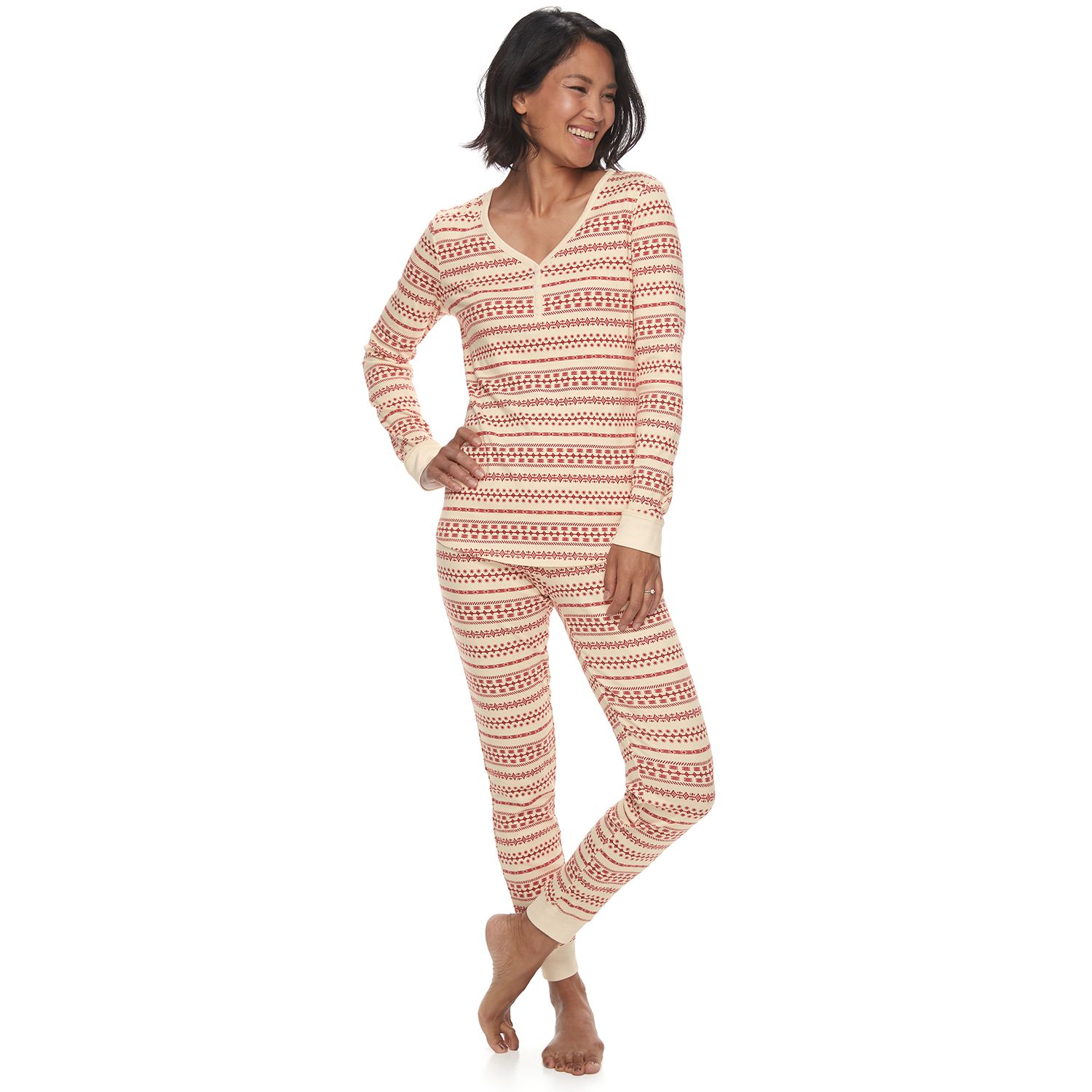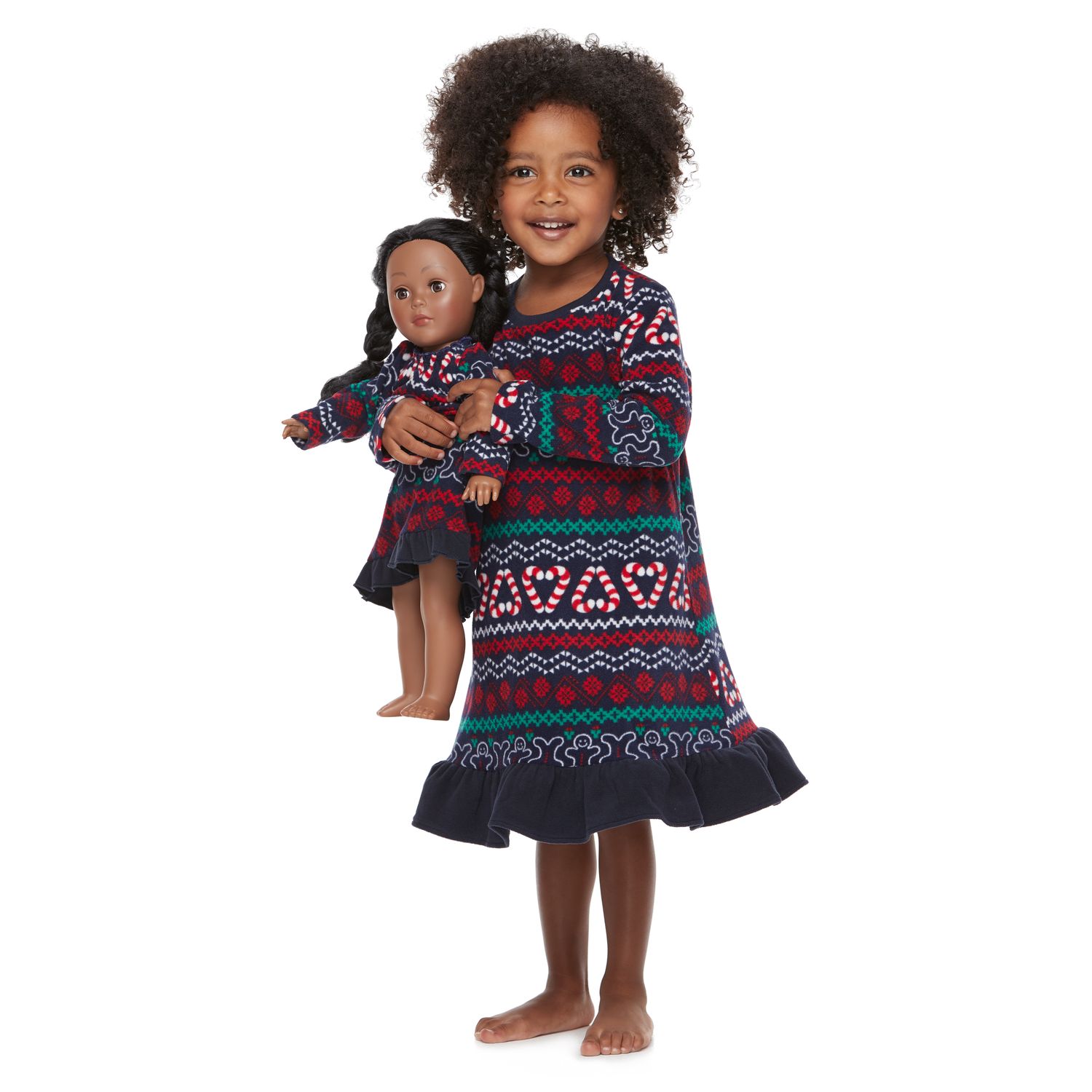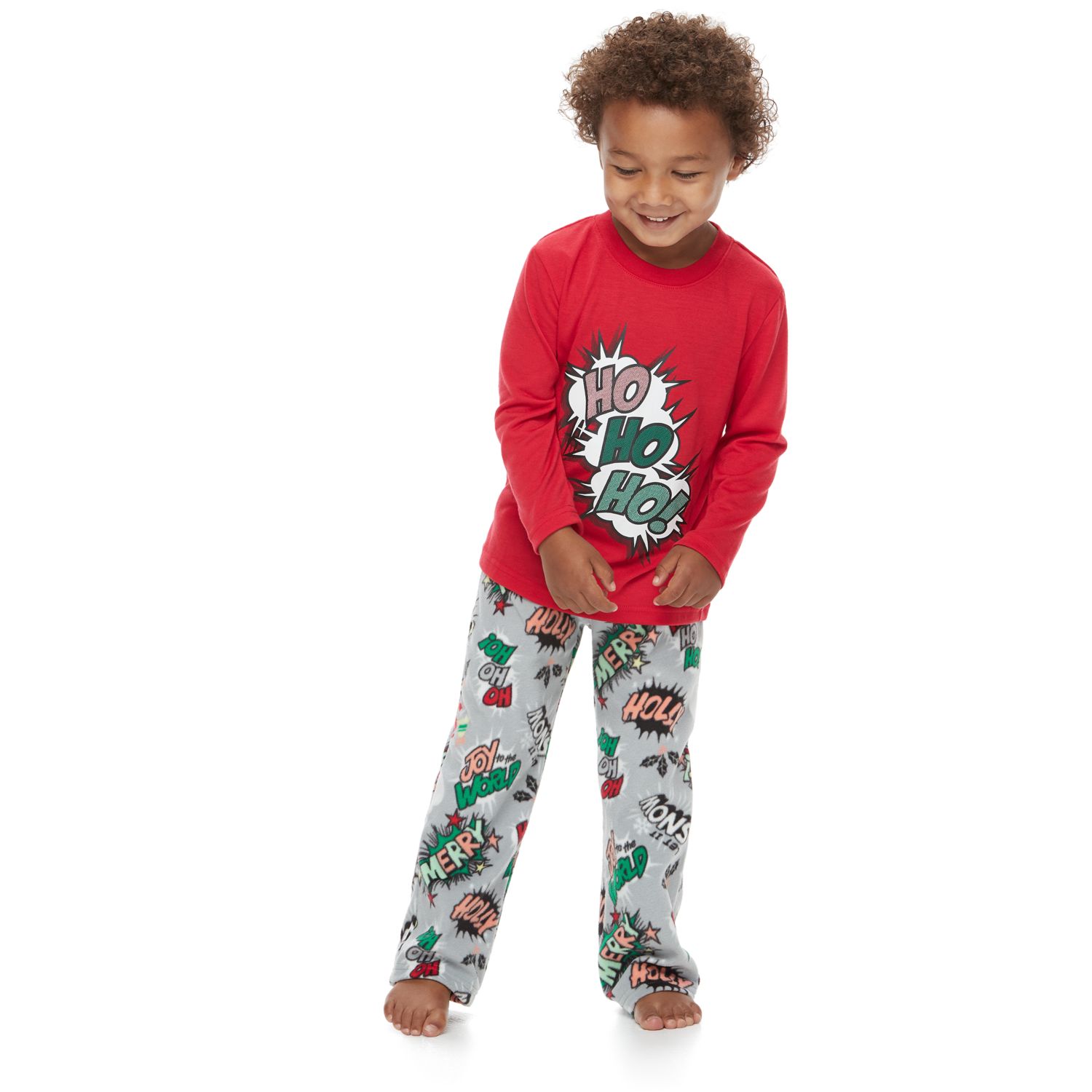 Cozy Clothing Brands
Surround yourself and your family in the warmth provided by the full line of Cuddl Duds pajamas. Over the years, Cuddl Duds has become a top brand in warm layering. These super-soft, stylish layers are the perfect go-to for maximum comfort and support. Lounge around your home in warmth while wearing Cuddl Duds pajamas, ranging in styles from tanks and boxer shorts to tops and fleece sleep pants. Available in a variety of colors, prints, and styles, you'll find the perfect item that will make you look as good as you'll feel.
Cuddl Duds make it easy to stay warm and comfortable without trading it for style. When it comes to layering, you want to be warm, but most importantly comfortable. Not only is the Climatesmart technology designed to wick moisture away, but it also keeps you warm and dry for constant comfort during changing climates. With plenty of tops, bottoms, and one-piece must-haves, Cuddl Duds items are sure to provide all-day warmth during those cold winter months!
Whether you're putting a smile on your loved one's faces with the season's hottest gifts or getting a little something for yourself, we know that the joy of shopping at Kohl's can only be matched by the joy your gifts will bring others. When you're shopping for the family, we encourage you to check out some of our warm (and sometimes fuzzy) faves, like Jammies for your Families.
Jammies for your Families, available only at Kohl's, is the season's coziest assortment of festive family pajamas. Whether it's holiday card photos, family movie night, or just because, you can count on Jammies for your Families to bring a smile to everyone's faces. Fun themes and easy styles create endless opportunities to capture those special moments that will live in your hearts (and on social media) forever.
From matching Christmas pajamas to kitschy and cute footie PJs, we have a wide selection with holiday-inspired flair to choose from This gives you even more exclusive choices when it comes to getting your family decked out in the comfiest loungewear.
There's nothing quite like quality time spent together during that special time of year. Lands' End sleepwear sets give long winter nights an extra bit of brightness. A perfectly paired PJ set is just what you need for lounging around the house during the holiday season. Just be sure to switch over from lightweight fabrics to a thicker material like flannel during the fall and winter seasons.
If you love trying out multiple sleepwear options, you can wear fun new pieces to bed. But our pajamas aren't just for bedtime! These cute pajamas are perfect for wearing around the house as well. They're also great for taking photos around the tree for a snapshot you'll cherish for years to come.
Additional Sleepwear Options
When you're not in the mood to completely coordinate with other family members, you can always find sleepwear that will fit exactly the style you're looking for. Basic pajama tops and bottoms are always must-have essentials, while pajama sets provide all you need to ensure a good night's sleep.
When you are looking for something to pamper yourself with, a plush robe is sure to make you feel like you're at a spa right in your own home. For the young ones in your clan, find the perfect one-piece pajamas and nightgowns that wrap them in all-night comfort.
Other Christmas Essentials
After finding matching pajamas for the whole family, be sure to get your home ready for the holidays with holiday home decor from Kohl's! We have all the decor you'll need to add a little magic to your space. Decorate your home with candles, Christmas throw pillows, figurines, and holiday lights to add sparkle indoors and outdoors. Let your house shine with outdoor decorations, holiday serveware, and lovely ornaments this season!
Create a stunning spread for your table with holiday dishes, napkins, table runners, and glassware. Gather the family for special traditions like decorating the home with wreaths, holly, and Christmas trees. Make tree trimming a family tradition with beautiful trees and meaningful tree ornaments.
Kohl's offers delicate and durable ornaments, as well as decorations little ones can help hang and enjoy. Spend the fall and winter holidays surrounded by bright, sparkling holiday decor from Kohl's and create special memories for years to come!