Embrace Nostalgic With Rocking 1990s-Inspired Outfits
The 1990s was a decade filled with iconic fashion trends that continue to inspire and captivate us today. From grunge and streetwear to preppy and minimalist looks, the '90s offered a diverse range of styles. If you're looking to add a nostalgic touch to your wardrobe, Kohl's has you covered.
So let's take a trip back in time, into the world of 1990s-inspired outfits and explore some trendy and fashion-forward options available at Kohl's.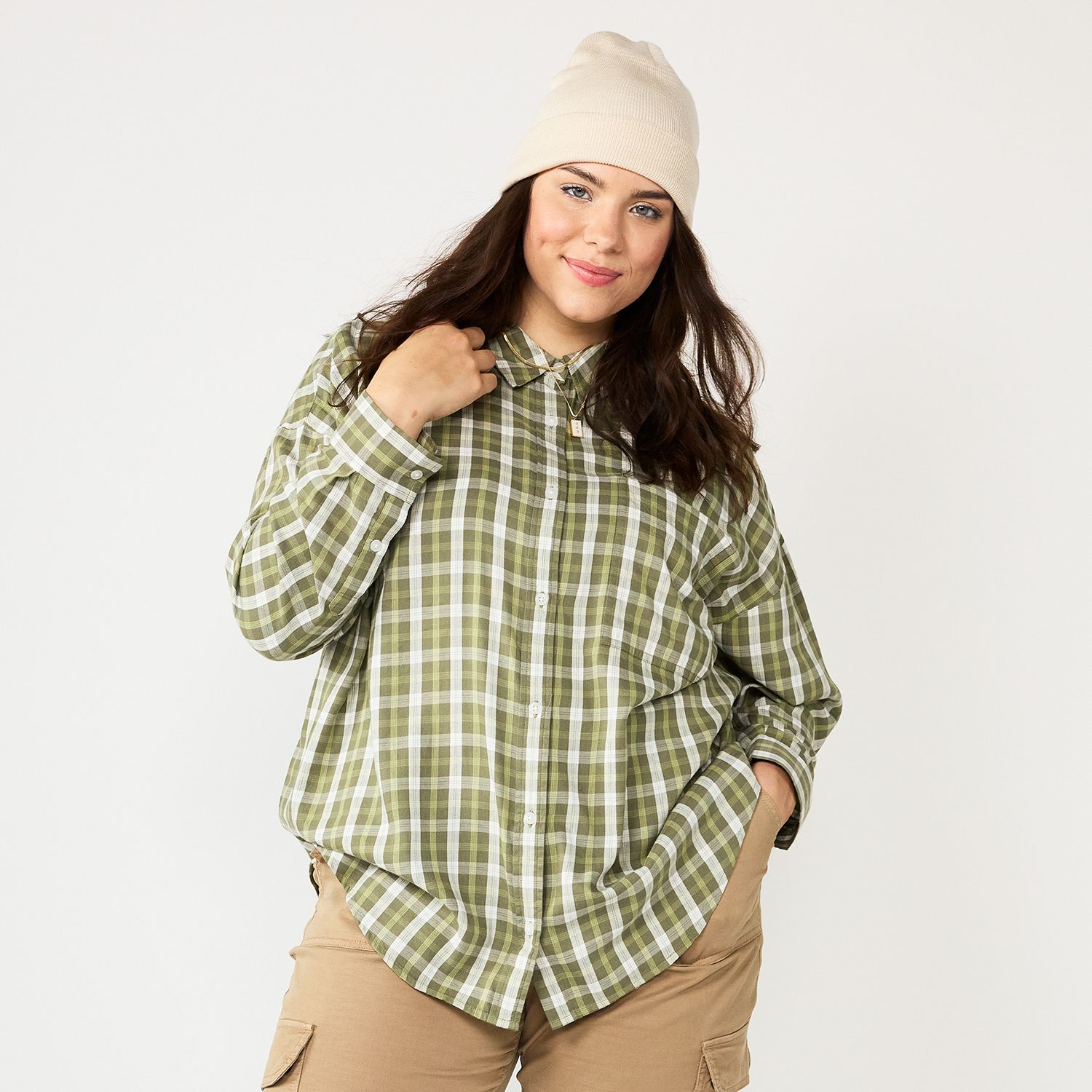 Denim Everything: The Timeless Staple
Denim was undoubtedly the fabric of the '90s. From denim jackets and jeans to denim skirts and dresses, this versatile material ruled the fashion scene. Embrace the '90s aesthetic by incorporating denim into your outfits. Go for high-waisted mom jeans paired with a cropped graphic tee for a casual and edgy look. Layer a denim jacket over a slip dress for a touch of grunge-inspired style. Kohl's offers a variety of denim pieces that capture the essence of the '90s effortlessly.
Slip Dresses and Grunge Vibes
Channel your inner '90s grunge with slip dresses and plaid shirts. Slip dresses were a staple during the decade, and they continue to be a fashion favorite. Choose slip dresses in soft and silky fabrics with delicate patterns or solid colors. Layer them with a plaid flannel shirt tied around the waist for an effortlessly cool grunge look. Complete the ensemble with combat boots or chunky sneakers. Kohl's offers a selection of slip dresses and plaid shirts to help you rock the '90s grunge vibes.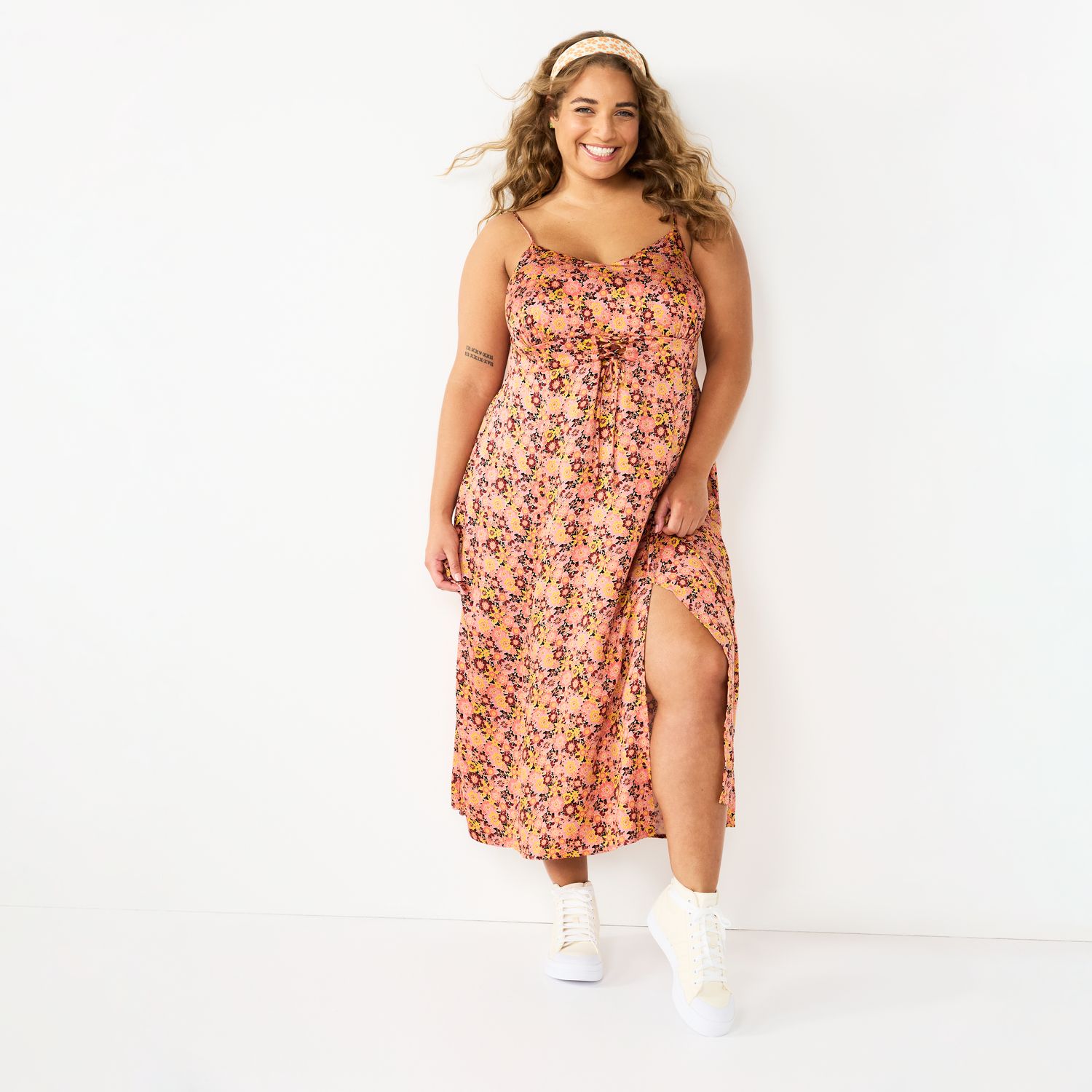 Crop Tops and High-Waisted Bottoms
Sporty-chic looks were a major trend in the '90s, and they remain popular today. Embrace the style by pairing crop tops with high-waisted bottoms. Choose cropped graphic tees or colorful crop tops and pair them with high-waisted jeans or shorts. Add a bucket hat and platform sneakers to complete the sporty vibe. Kohl's offers a range of crop tops and high-waisted bottoms that will help you achieve that effortlessly cool and athletic '90s look.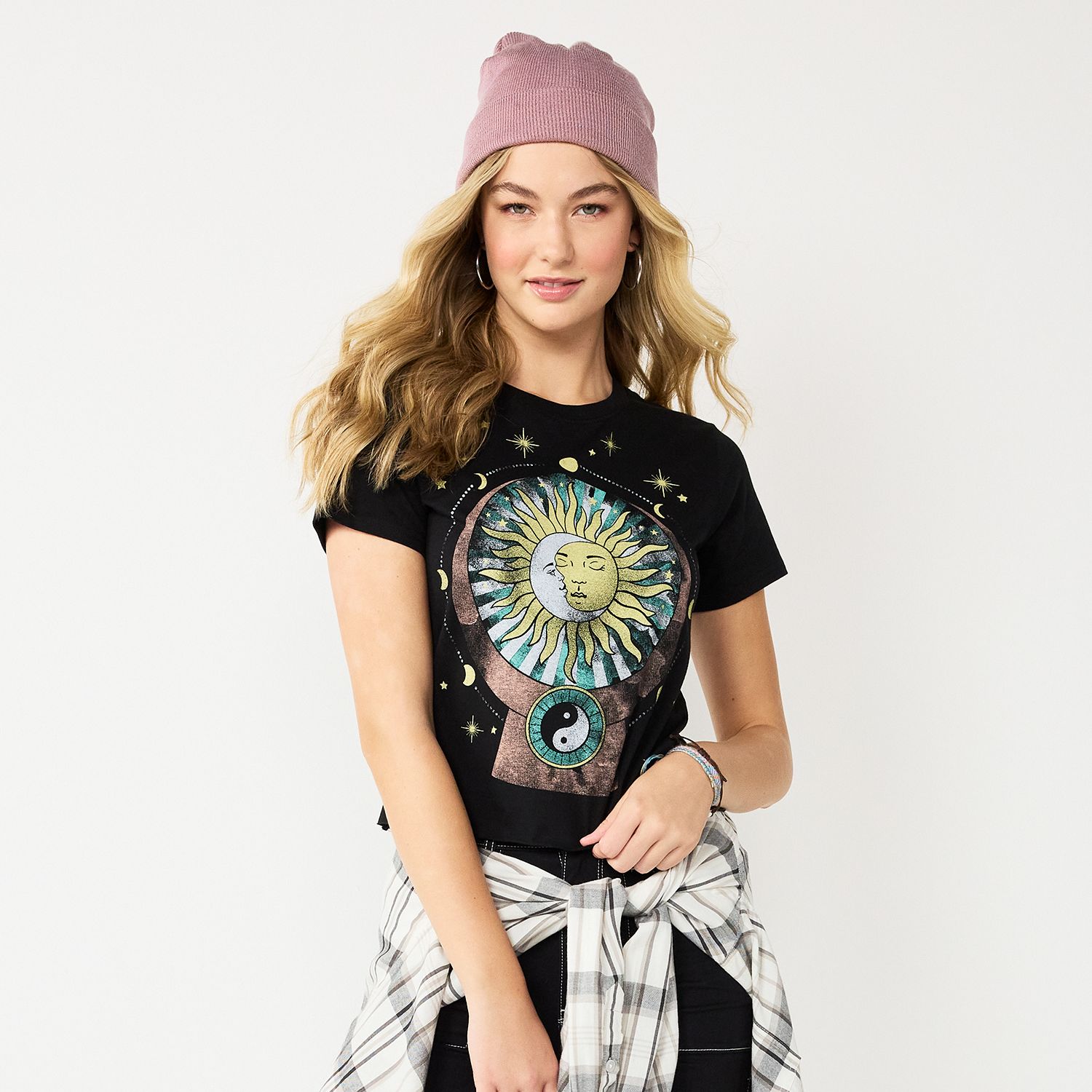 Plaid and Oversized Silhouettes
Revive the grunge spirit of the '90s with oversized silhouettes and plaid prints. Choose oversized flannel shirts or plaid dresses for a laid-back and rebellious look. Layer them over a band tee or a fitted top and pair with ripped jeans or leggings. Complete the outfit with combat boots and accessorize with choker necklaces or chunky silver jewelry. Kohl's offers a variety of plaid pieces and oversized silhouettes to help you nail the '90s grunge revival.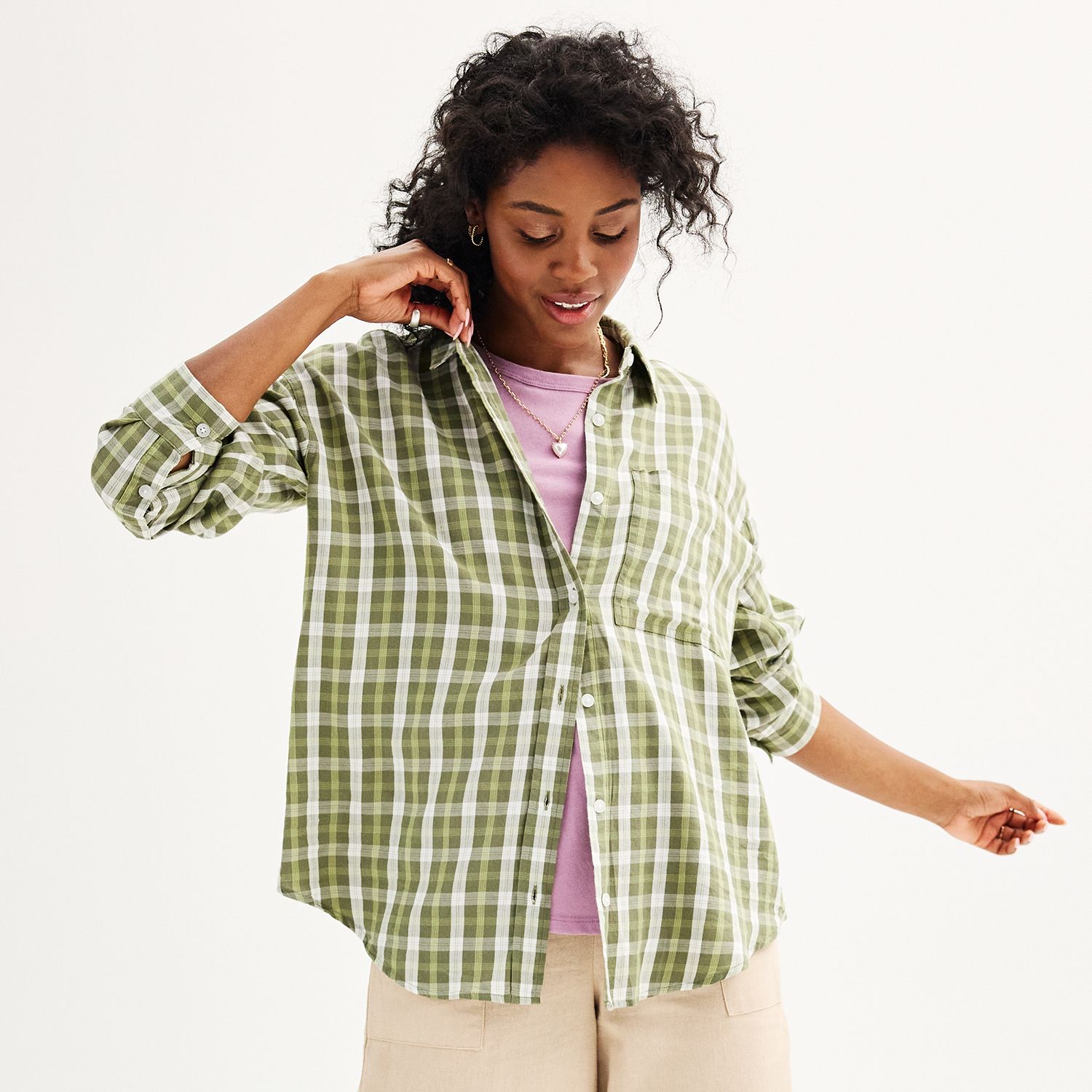 Minimalist and Preppy
Not all '90s fashion was about grunge and streetwear. The decade also embraced minimalist and preppy styles. Achieve a classic '90s look by pairing a simple white t-shirt with high-waisted trousers or a pleated skirt. Layer with a cardigan or a tailored blazer for a polished touch. Complete the outfit with loafers or Mary Jane shoes. Kohl's offers a range of minimalist and preppy pieces that capture the timeless appeal of the '90s.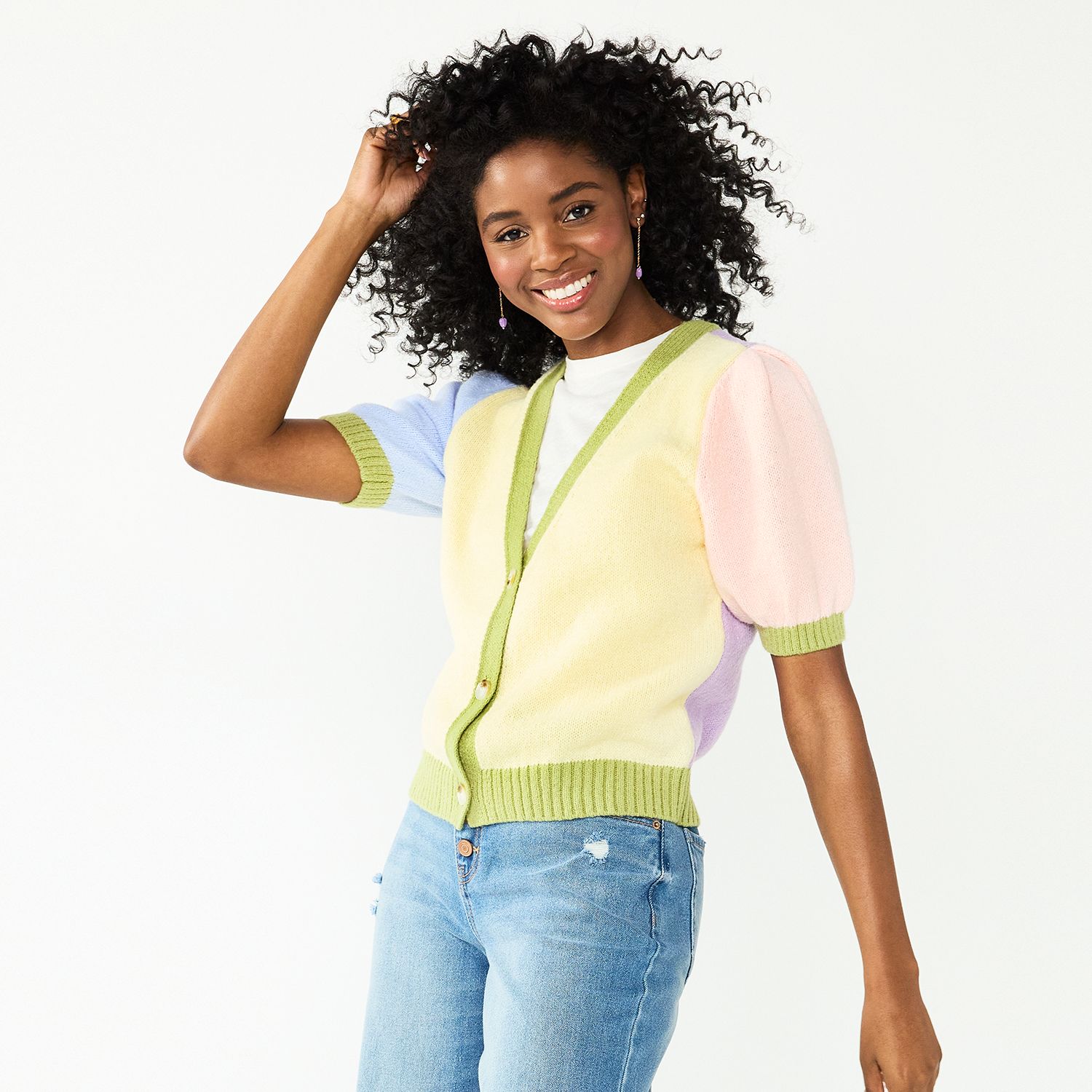 Step back in time and embrace the nostalgic style of the 1990s with fashion-forward outfits from Kohl's. Whether you gravitate towards denim everything, grunge-inspired slip dresses, sporty-chic crop tops and high-waisted bottoms, oversized silhouettes and plaid prints, or minimalist and preppy ensembles, Kohl's has a wide selection of '90s-inspired pieces to suit your personal style. Explore the collection and transport yourself to the era of iconic fashion trends that continue to inspire today. Shop at Kohl's and let the '90s fashion revival begin!