Floor
Care Guide
The saying goes that a clean home is a happy home. Maintaining and cleaning the floors and ground surfaces of your home is essential to maintaining a clean, and happy, home. Here are just a few of the many floor care items to choose from at Kohl's.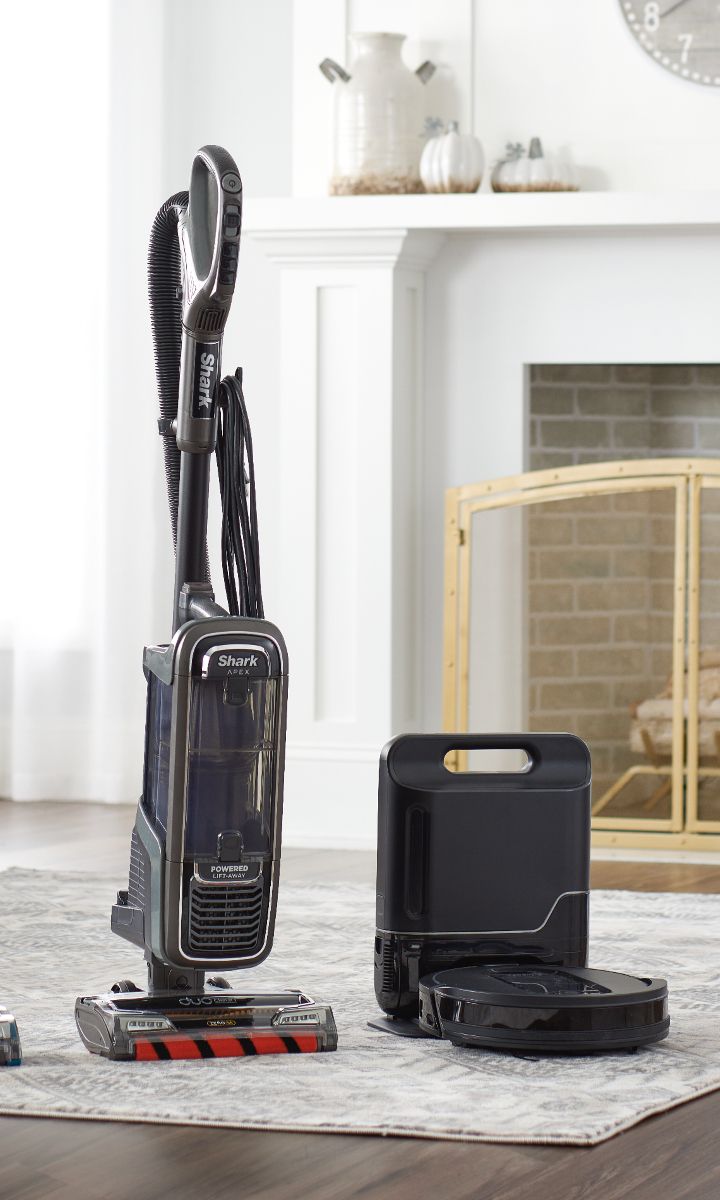 Vacuum
Essentials
Vacuum Cleaners
When looking for a new vacuum cleaner, there are many factors to consider, such as type of surface, frequency of use and vacuum features for your vacuum. With so many choices available, it's important to find the right vacuum to fit your needs.
The 7 Most Popular Types of Vacuums
The 7 Types of Vacuums
Swipe through to learn about the different styles of vacuum cleaners.
Upright

Large areas, multi surfaces with additional accessories

Shop Now

Stick

Lightweight, easy to use on high trafficked surfaces, battery power and cordless

Shop Now

Handheld

Portable, lightweight, handheld, battery power

Shop Now

Hard surface

Polished feel to hardwood floors and tile

Shop Now

Canister

Easy maneuverability, most efficient on hard surfaces or on smaller carpeted spaces

Shop Now

Carpet cleaner

Heavy duty professional grade cleaning

Shop Now

Robotic

Cordless, compact, convenient and programmable

Shop Now
Surface comparison chart
To help compare the different types of vacuums and their intended uses, here is a chart that looks at the available options.
Features to consider
To help decide which vacuum features are important to have, you'll need to know what type of surface you'll be cleaning and if furniture or stairs will also be cleaned with the vacuum. The type of surface and the size of your home should also be considered.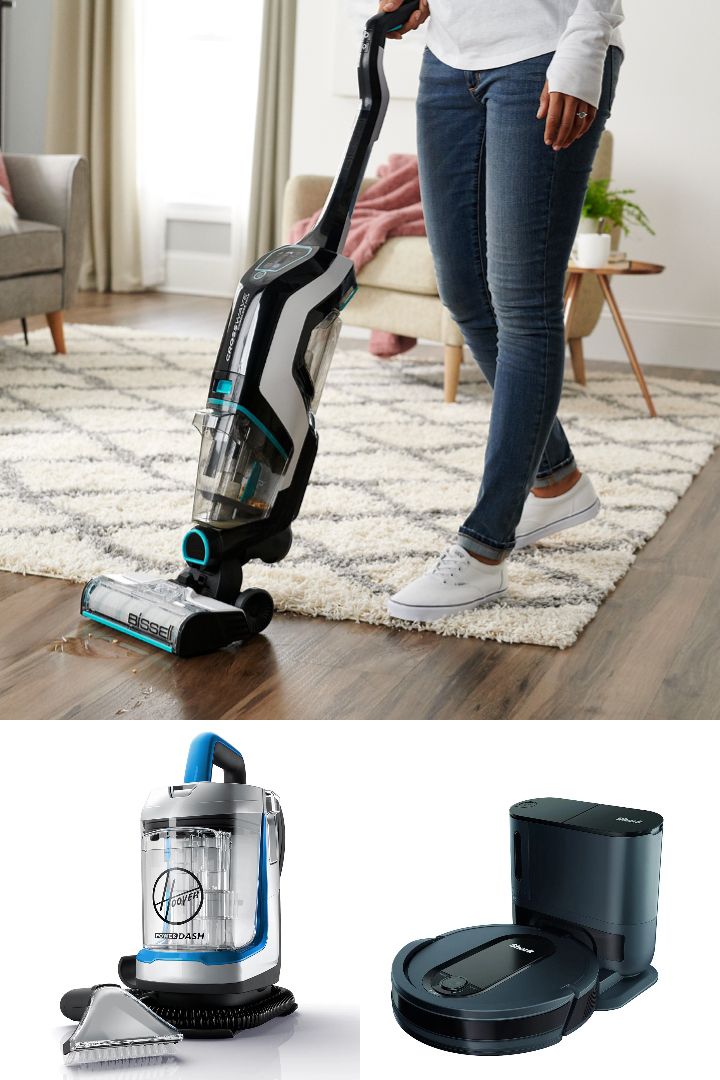 1
1. Bagless
No bags required to use and great for people with allergies due to the minimal contact with the dust.
2
2. Cordless
Lightweight and easier to move room to room. Not ideal for large homes due to limited run time on battery.
3
3. Pet Brush
Special roller brushes that don't get caught up with heavy dog and cat fur.
4
4. Tank capacity
The bigger the tank, the longer your deep cleaner runs without needing a water refill.
5
5. Multisurface
Ability to turn the brushroll on and off so you won't scratch your hard floor surfaces.
6
6. Auto empty
Allows more time between cleans before having to remove any dust and debris.
7
7. HEPA filter
A must-have for anyone who is sensitive to particles like dust, pet dander or allergens.
Extending the life of your vacuum.
When not maintained, the motor is put under additional stress and can shorten the life of your vacuum. You'll want to read the instruction manual for specific cleaning and maintenance items, but here are a few easy-to-do things for every vacuum cleaner.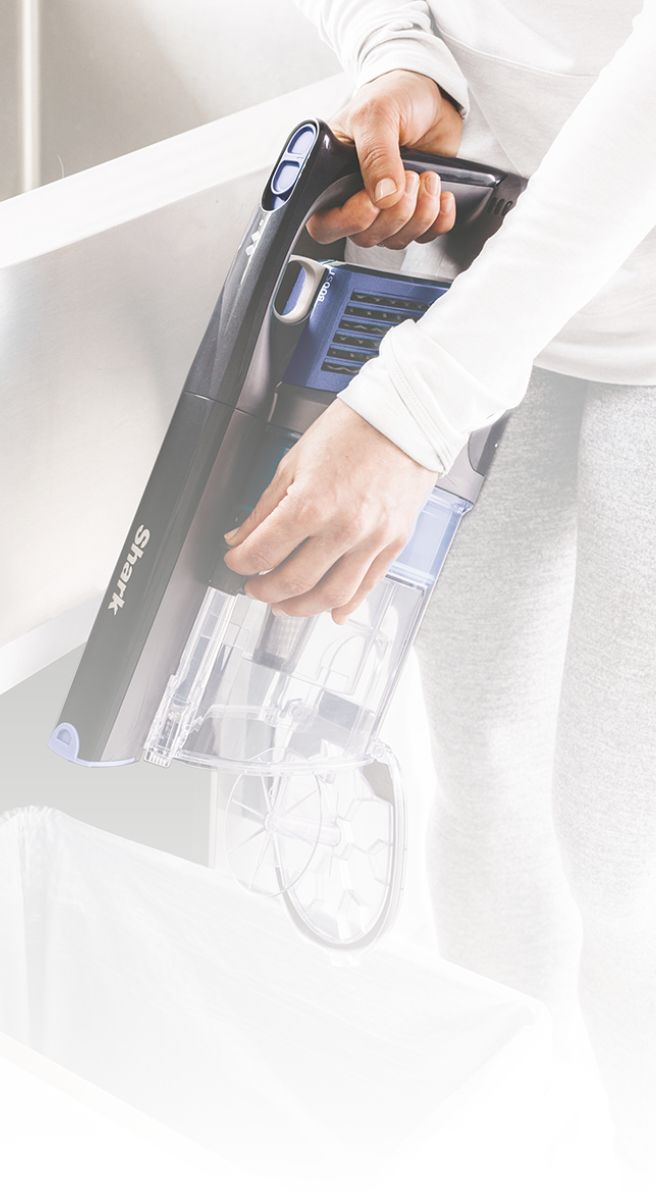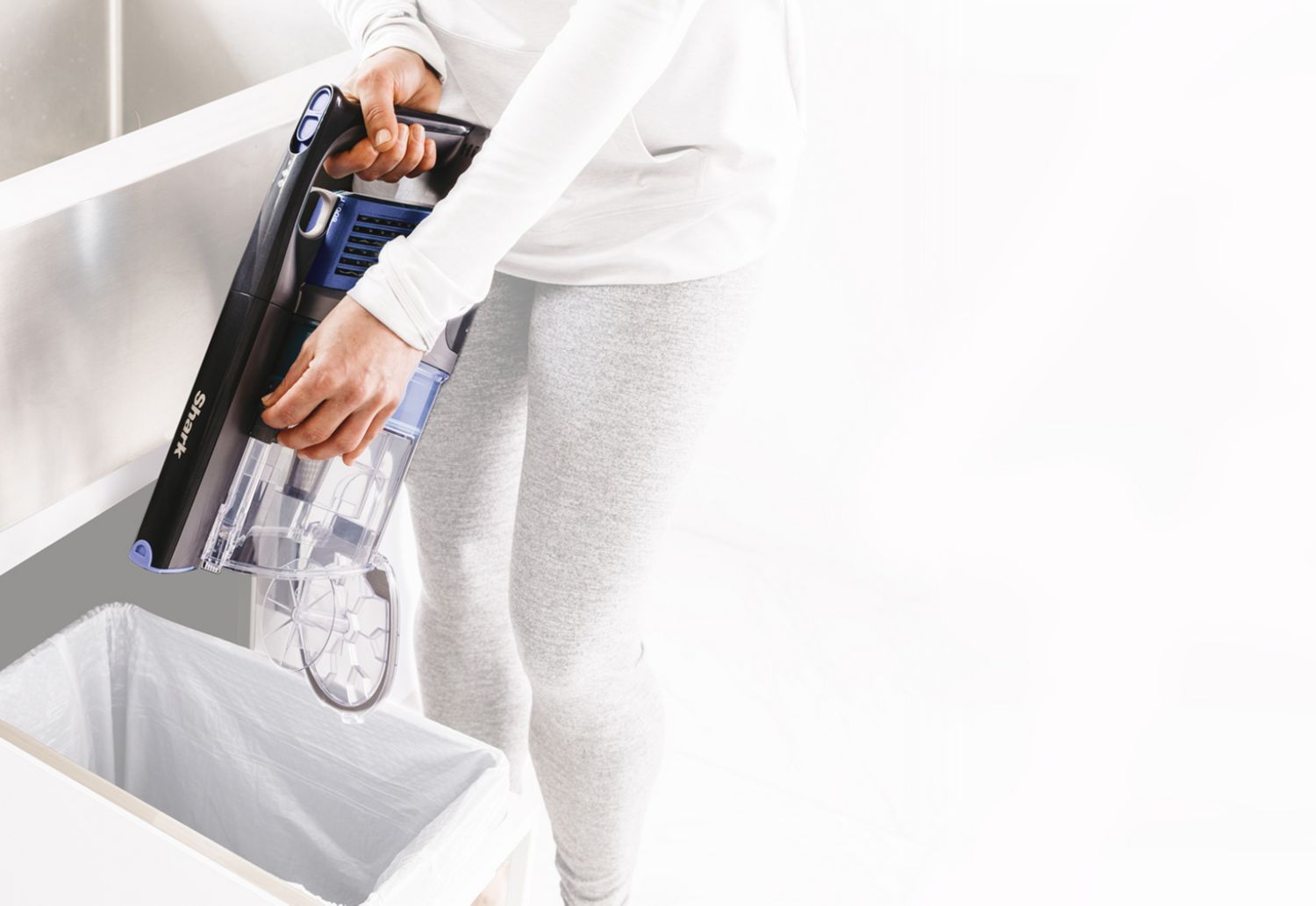 Change your vacuum cleaner bag or empty debris canister when needed. Do not overfill the bag or canister.

Remove any easy-to-reach hair and debris from the brushroll after every use and do a deep clean every 3 months.

Change or clean the vacuum filter. If the filter is washable, wash it every 3 months. Replace the filter as needed.