Our stores are now open!
Our stores are reopening!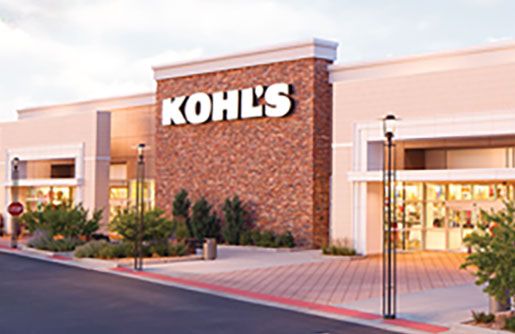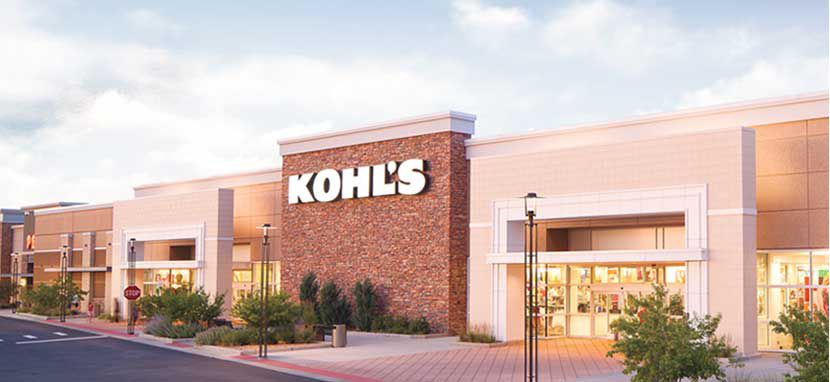 We're committed to a cleaner, safer shopping experience.
We want to assure you that we're taking extra precautions to protect our customers, our associates + our communities.
Masks required
For your safety and ours, every customer is required to wear a face mask while in the store. Store associates will continue to wear high-quality masks and gloves.
Increased cleanliness + sterilization
Surfaces will be sanitized between each transaction and in high-touch, high-traffic areas.
Hand sanitizing stations
Hand sanitizer will be available frequently throughout our stores.
Social distancing standards
Floor decals and signs will encourage social distancing. Customers will stand 6 feet apart at checkout.
Your local store is open!
Store hours vary by location.
Dedicated Shopping Hours
We're opening early every Wednesday for our customers who are age 60+, who are pregnant or who have underlying health concerns. Find your store's dedicated shopping hours here
We're happy to welcome you back.
Your local Kohl's store is now open!We're looking forward to welcoming you back to your favorite Kohl's store. It's the same Kohl's you've always loved, with new enhancements to maintain a safe and healthy shopping environment.

Watch the video from Kohl's CEO, Michelle Gass, on shopping safely at Kohl's.
While we have always maintained a clean store environment, over the last several weeks we have taken extra precautions to promote your safety, including: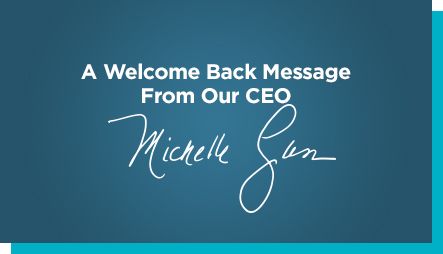 While we have always maintained a clean store environment, over the last several weeks we have taken extra precautions to promote your safety, including:
Temporarily reduced hours (Please check here for your specific store's hours, as they vary by location.)
Dedicated shopping hours for at-risk individuals every Wednesday
All Kohl's associates will wear masks while at work and will have wellness and temperature checks before every shift
Hand sanitizer stations and social distancing markers throughout the store
Protective barriers at our checkout and returns counters
Wider aisles to promote social distancing
Rigorous cleaning procedures, including sanitizing shopping carts between each use, and cleaning checkout counters and touch pads after each customer transaction
Closed fitting rooms and removed beauty testers to reduce and minimize touch points
Shop with confidence—In Store, Drive Up Pickup, or Buy Online Pick Up in Store—every day
With these changes to our store environment, one thing hasn't changed—our commitment to quality, value, and the health and safety of you and your family.

Thank you for being a loyal Kohl's customer. We look forward to welcoming you back in store soon.
Frequently Asked Questions
What happens to my Kohl's Cash that expired while stores were closed?
Kohl's Cash is still accepted online while stores are closed. If it is not used during the redeem period, it expires and can no longer be used.
Are you accepting Amazon Returns?
Yes. All reopened stores accept Amazon Returns.
Will I be able to purchase items that are in high demand?
We've added limits to some high-demand items.
Are you still doing curbside pickup even with stores open?
Yes, although the process will change. Rather than pulling up to the curb, there will be designated parking spots for customers who prefer to get their order via drive up. Customers will follow instructions in their email/text message.
How is Kohl's ensuring a safe environment for their distribution center associates?
The health and safety of our customers and associates is our top priority. We understand the concern and we are continuing to follow the guidance of WHO and CDC as it relates to the safety of package fulfillment and delivery during these unprecedented times. More details
What is Kohl's doing to support their communities during COVID-19?
Kohl's has a long-standing history of supporting nonprofits that are focused on family health and wellness, such as Alliance For A Healthier Generation, Boys & Girls Clubs of America, children's hospitals across the country and many important nonprofits in Milwaukee. During this time we are working closely with each of our partners to support them as they work to manage the pandemic within their local community. We are also discussing with each of them ways that any current Kohl's support could help fund immediate needs identified in their community.
VIEW ALL FREQUENTLY ASKED QUESTIONS