Shapewear Guide
Whether you're looking for a seamless silhouette or all-over control, shapewear helps slim, smooth and shape your figure so you feel comfortable and confident in any look.
Shapewear Styles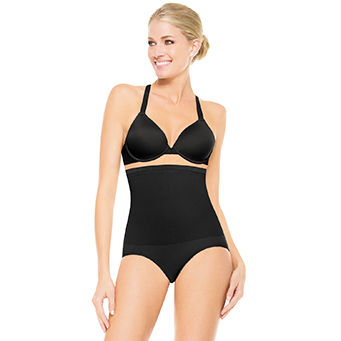 Shaping Panties
Shaping panties smooth and slim the waist, thighs and rear for a trimmer silhouette.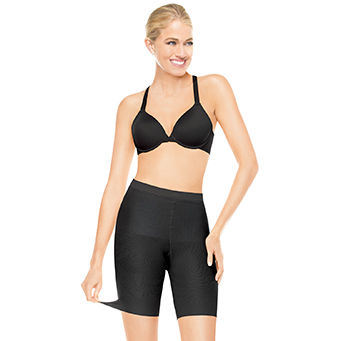 Thigh Slimmers
Thigh slimmers slim and shape the rear and thighs while providing all-over support and comfort.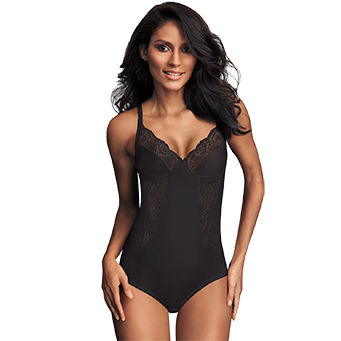 Body Shapers
Body shapers provide the most coverage from top to bottom, offering full-body shaping.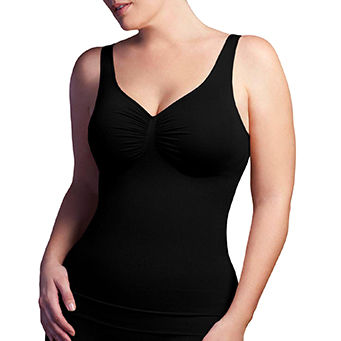 Camisoles
Camisoles are not only great for shaping—they also offer a stylish touch when layering.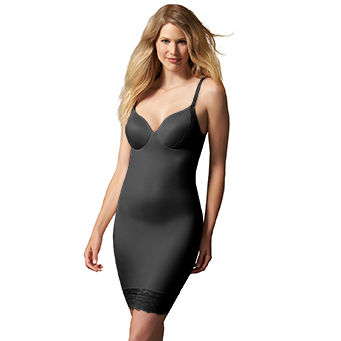 Slips
Slips offer overall smoothing under a skirt or dress.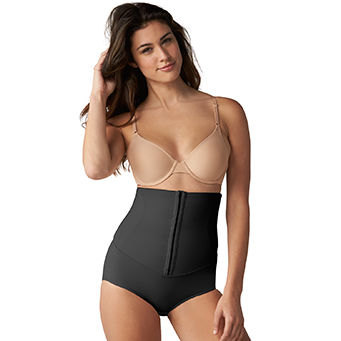 Waist Cinchers
Waist cinchers—also referred to as girdles—slim and smooth the midriff.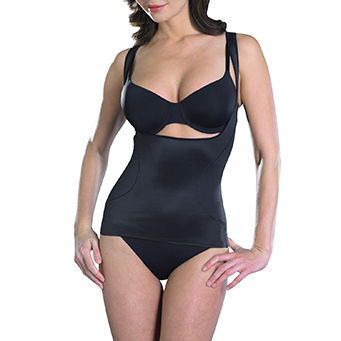 Torsettes
Torsettes slim and smooth the midsection while allowing you to wear your own bra.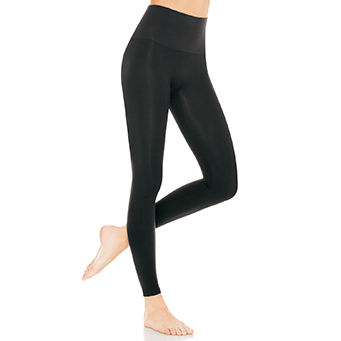 Leggings
Leggings are great for shaping your bottom half and can also be worn for cute, comfy style.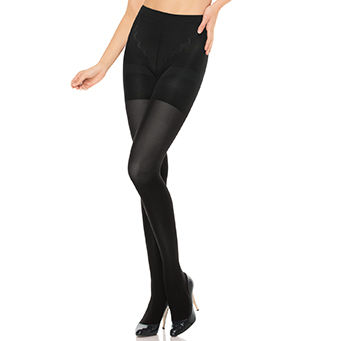 Shaping Tights & Pantyhose
Shaping tights and pantyhose range in firmness and design for an array of style choices.
Level of Control
Get the results you're looking for with the right firmness and support.
Technology
Moisture wicking
A material designed to pull moisture, like sweat, away from the skin.
Seamless
A design with no seams for an invisible look under clothing.
Built-In Bra
A supportive, built-in design for your bust—allowing the garment to serve multiple needs.
Wear Your Own
A design that allows you to pair a shapewear piece with your own bra.
The Right Shapewear for Your Look
From everyday-casual to dressed-to-the-nines style, find the perfect pick for any outfit.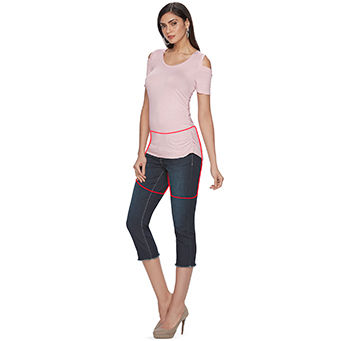 Jeans & Pants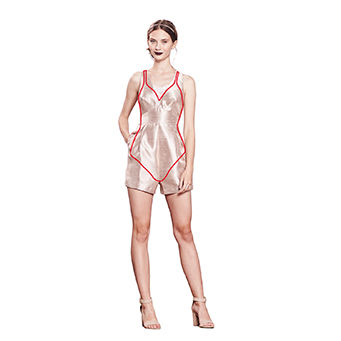 Jumpsuits & Rompers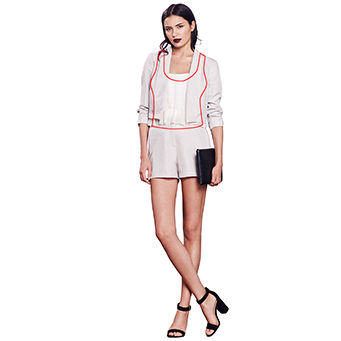 Layering Tops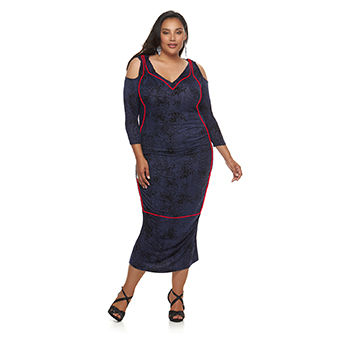 Dresses & Skirts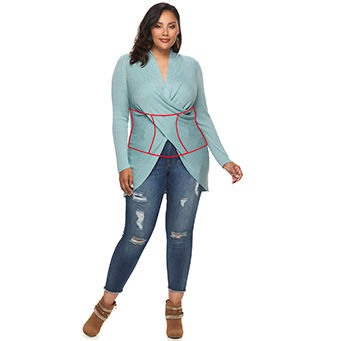 Blouses & Tops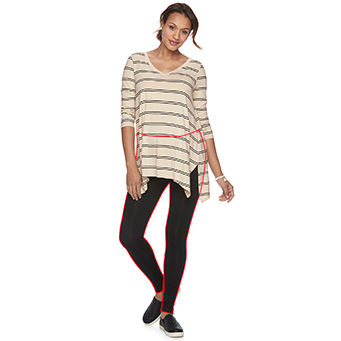 Leggings
Shapewear Guide
Discover different shapewear for different needs with the Kohl's Shapewear Guide. If you're looking for a waist cincher or shaping pantyhose for that special date night outfit, we've got options for you. Find out whether camisoles or body shapers might suit you best. Decide if shaping leggings or tights will work best for taking that dress from winter to spring. Be ready for special events and tricky ensembles by looking into the slimming torsette with a built-in bra or dressing up with lacey bridal shapewear.
No matter what area you're looking to slim, Kohl's can help you find a shapewear solution with the level of control you want. Different types of shapewear can help you solve different outfit issues: try thigh slimmers with that pencil skirt or consider a shaping slip for a dress. Feel that extra boost of confidence in your suits and sexy tops with shaping bodysuits. Find beige shaping panties that will blend in perfectly beneath white skinny pants or other light-colored clothing.
From workwear to formal wear and in between, we've got every shapewear silhouette. Our Shapewear Guide will show you the different types of shapewear as well as define different levels of control. We can help you find the perfect shapewear style for your needs: use the Shapewear Guide to do a little research before you start browsing our selection of shaping panties, shorts, cinchers and more.