Grilling tools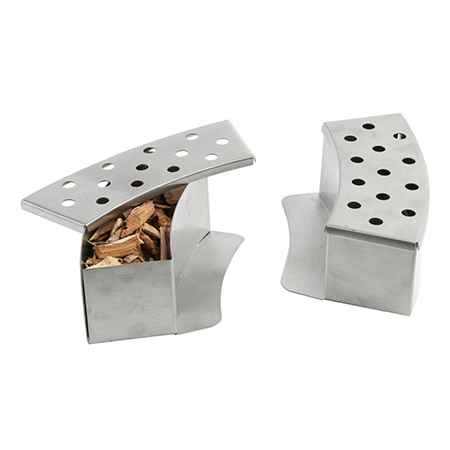 Smoker box
Fill this vented box with special barbecue wood chips to release loads of smoky flavor for your foods to soak up. Popular wood chip varieties include mesquite, hickory, cherry and apple.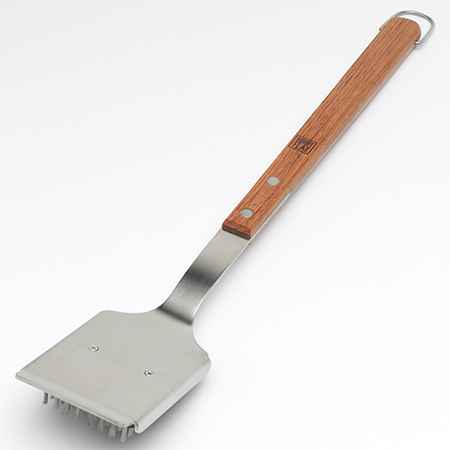 Grill brush
Keep your grilling grates clear of food residue and carbon build-up with a durable and easy-to-use metal-bristle grill brush.
Back to the Top
Grilling Guide
The grilling guide from Kohl's is here to help you with all of your grilling needs. The grilling guide covers all kinds of basic information for those looking to cook outdoors. Are you having trouble deciding whether to buy an electric grill, gas grill or charcoal grill? Perhaps you are considering a Picnic Time grill? Are you unsure of which grilling accessories and grill covers you will need? Are you looking to spice up your grilling experience? Kohl's would like to help you answer these questions and point you in the right direction toward your ideal barbecue!
Use our grilling guide to learn about different grilling tools: do you need food thermometers, tongs, basting brushes or skewers? What kinds of BBQ recipes require these grilling utensils? Learn about whether you could use a grill light or grilling basket. Find out how you should prep your grill and your ingredients for grilling. Get tips on the best grilling temperatures for different types of meat. No matter what your grilling needs, Kohl's has the answers to get you out in the backyard, cooking delicious meals for the family!