Bedding Buying Guide
Choose an option below to learn how to pick the right bedding essentials.
Build Your Dream Bed
Learn about bedding basics to suit your style and comfort needs.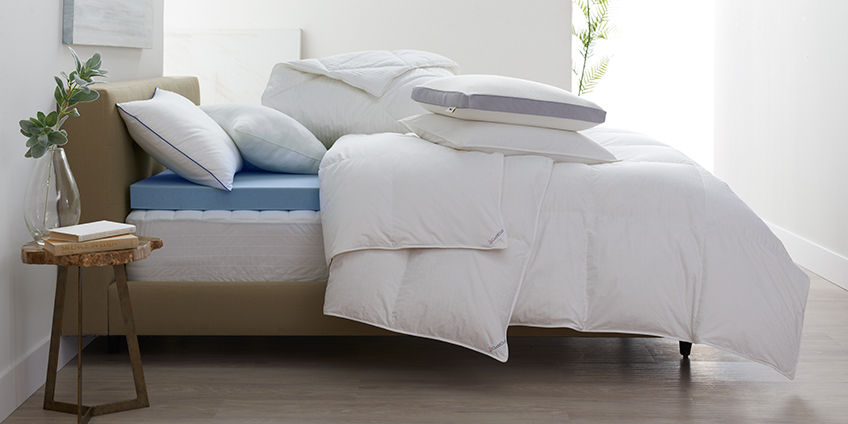 Make It Your Own
Customize your bed with a look that's uniquely you.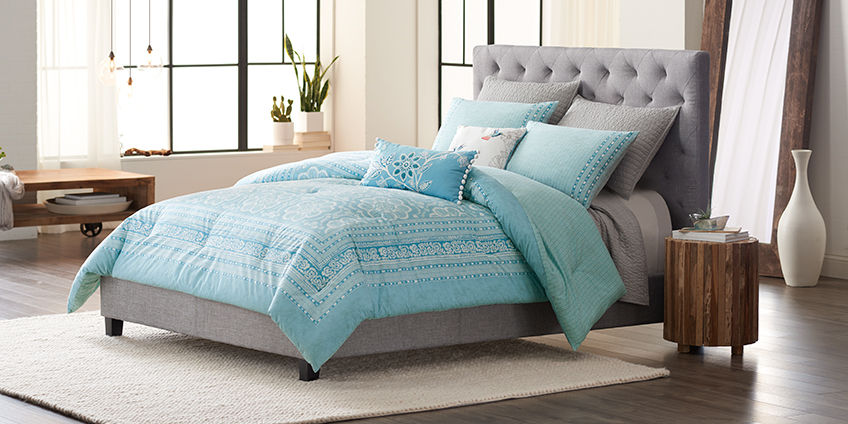 Bedding Guide
If you're shopping for a new bed or just new bedding, our Bedding Guide is here to help you make the best purchase for your needs. Kohl's can help explain the differences between different types of mattresses, the materials that make up pillows and the types of sheets you can find at Kohl's. Explore innerspring versus memory foam mattresses and read about the different properties of duvet inserts. Whether you and your family are typically chilly or you have to share a bed with a partner who might as well be a furnace, Kohl's can help you find bedding that will keep everyone comfortable.
Find out what shape pillows are best for stomach, side and back sleepers. Discover the pros and cons of down-filled bedding and down-alternatives. Learn about different types of throw blankets to see which might be right for your home, or make the perfect gift for someone else. Make sure you read up on mattress care, so you can get the best performance from your bed year after year. See how mattress pads and toppers can help you get a better night's rest, and decide if you prefer cotton or microfiber sheets.
Explore how to care for your sheets and how to protect pillows and prolong their lives. Learn about hypoallergenic bedding and how it can benefit your family. Find ways to make bedrooms more comfortable with humidifiers and blackout curtains. See whether air purifiers can make a better sleep environment for you and your loved ones. No matter what your sleep needs are, Kohl's can help you find the bedding and accessories you need to help your family sleep longer and more soundly.