kls_static_browse_leftnav_end_faceted
Types of Irons & Features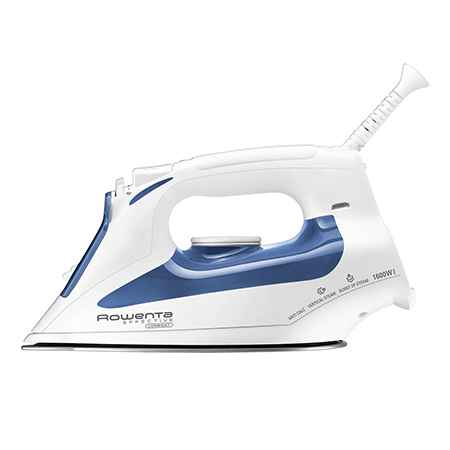 It's getting HOT in here. Check out these key features when choosing an iron:
Anti-calcium filter: An anti-calcium (anti-calc) filter helps prevent mineral buildup for lasting efficiency and can prolong the life of your iron. Irons with an auto-clean feature typically offer this feature.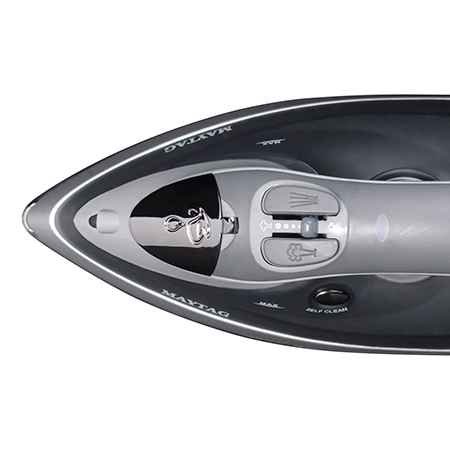 Anti-drip: This feature controls spitting and leaking from steam vents, saving fragile fabrics and garments from possible damage.
Anti-skid bumpers: This feature ensures stability and security when the iron is left in the upright position.
Auto-clean: Auto-clean prevents the buildup of minerals, lint and impurities in the steam chamber, ensuring the proper heating capabilities throughout the life of the iron.
Auto shut-off: Automatically shuts off the iron after an extended period of use, ensuring safety if the iron is left on accidentally.
Cool mist: Have a tougher fabric like denim to iron? This feature will dampen it with a cool mist, which gets out even the most stubborn wrinkles.
Cordless: A type of iron without a power cord, often found in steam irons, which offers maneuverability and convenience.
Intra-steam: A technology that delivers steam in powerful pulses to penetrate fabrics when pressing.
Preset temperature dial: This feature sets the correct temperature based on the fabric type you select from the built-in fabric guide. Some fabrics and blends require delicate settings, so reference the fabric care tag first.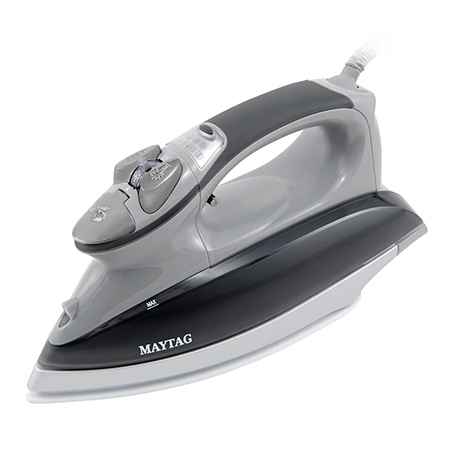 Smart Steam: Automatically adjusts steam at any temperature setting for perfect results every time.
Soleplate: The heat plate of the iron. A wider plate lets you cover more area quickly, and a higher-quality, more durable, soleplate glides over fabrics easily, making ironing more effective.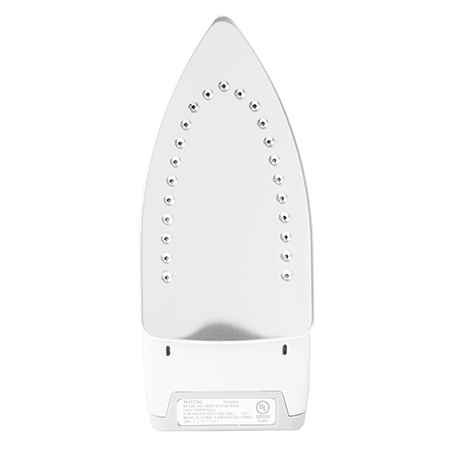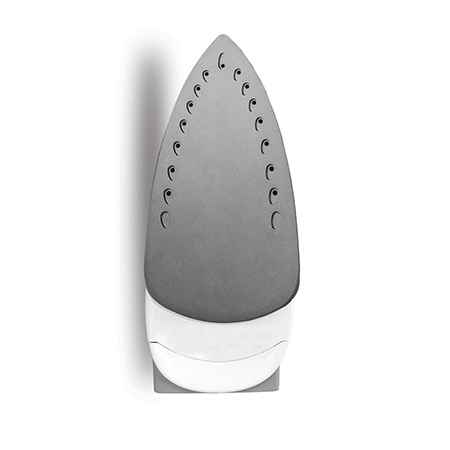 Aluminum soleplate: This soleplate surface conducts heat well, but may be hard to clean and can scratch easily. It may become sticky after many uses, causing wrinkles instead of gliding smoothly over fabric.
Ceramic soleplate: This soleplate surface offers a high-quality ironing experience. Ceramic soleplates feature a durable, nonstick surface while distributing steam and heat evenly. These soleplates glide over fabric smoothly.
Nonstick soleplate: A soleplate surface that prevents starch residue from building up, making the iron easier to clean. It allows the iron to move smoothly on fabric for top speed and performance.
Stainless steel soleplate: This durable soleplate surface is corrosion, rust and scratch resistant. Highly-polished stainless steel makes ironing even more effortless.
Steam: This feature distinguishes an iron from the basic iron. Steam is key to removing tough wrinkles from clothes, which can save you time and frustration.
Vertical steam: Vertical steam irons offer the benefits of a standard steam iron, but also offer a quick and convenient solution to smoothing hanging clothes and drapes, and reducing musty odors.
Wattage: Higher iron wattage reduces heat-up time and may increase performance.
Back to the Top