Begin faceted search navigation.
Pitching a Tent
kls_static_browse_leftnav_end_faceted
Pitching a Tent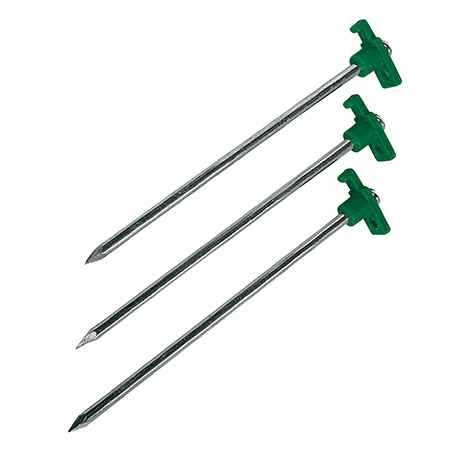 Choose a flat location. This will make your tent easier to pitch and more stable throughout the night. An area on higher ground will also prevent your tent from flooding if it rains. Remove any stones, sticks or other objects that could puncture the floor of your tent.
Lay down a tarp and unfold tent footprint on top. The tarp will help keep you dry and protect the bottom of your tent. Place the tent door opening in the position you would like it to face.
Locate the poles, rain fly and stakes. Separate each different type and connect the poles using the elastic cord that runs through each of them.
Secure your tent. Place the hook-shaped pegs through the loops at the ends of the tent. Use a mallet or push the pegs into the ground at a 45 degree angle towards the tent.
Attach the poles. Run the connected poles through the tube of fabric on top of the tent. Attach one end of the pole to the grommet on the edge of the tent.
Pop up the tent. To get the tent to stand up, start with one end of a pole that is not connected to the tent. Bend it enough so you can place the other end into the corresponding grommet. Repeat this for each pole.
Circulate air. If you're in a favorable climate, you can air out your tent by opening the vents.
Back to the Top