Begin faceted search navigation.
Buying Baby Clothes & Baby Essentials
kls_static_browse_leftnav_end_faceted
Buying Baby Clothes & Essentials
Please note: The information provided in this guide is for general information only. It should not be substituted for informed medical advice or manufacturers' or other applicable instructions. Please refer to any manufacturers' information and instruction manuals, as well as any applicable state or federal laws and regulations for further product information. Any health- and safety-related information found in this guide should be discussed with a physician or other healthcare professional. Kohl's Department Stores, Inc., its subsidiaries and related entities are not responsible for action or inaction based upon the information provided in this guide.
Baby Size Chart
Stay ahead of baby's growth spurts by stocking up on a couple of sizes for each type of item!
The following baby sizing guide is general for Kohls.com. Because manufacturers design clothes differently, please refer to the sizing chart attached to each product or on the product packaging.
Newborn & Infant
Newborn
19-21"
up to 8 lbs.
Baby Clothing Care Tips
Dye-free, scent-free detergent is especially important for newborns. Your family's usual detergent may be too harsh on baby's soft skin, so look for extra-gentle detergents to keep your little one comfortable.
Formula, baby food and diaper accidents can create quite a mess. Always pretreat stains before washing to keep baby clothing looking brand new.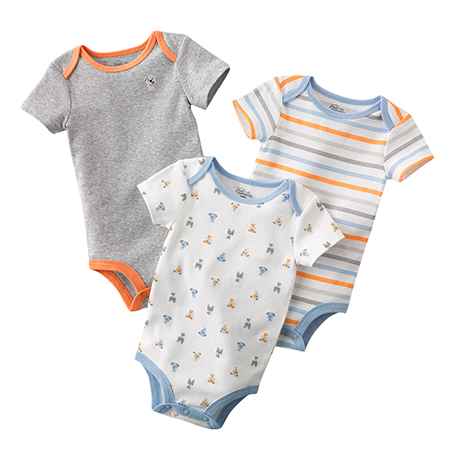 Baby Bodysuits: A versatile baby essential. Inseam snaps are often paired with an adjustable neckline or shoulder snaps for easy on and easy off.
You'll need: 8-10 bodysuits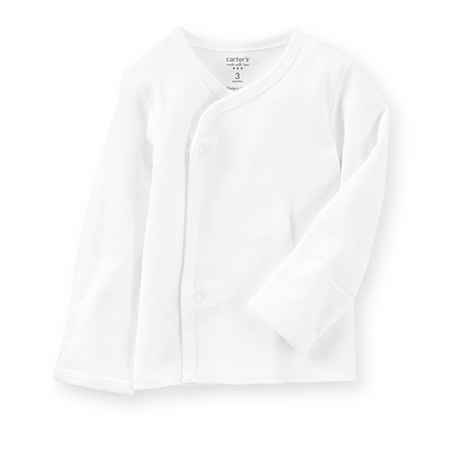 Baby Side-Snap Shirts: Off-center snaps make these garments easy to dress baby. Can be worn as a top or a layer under any outfit or sleepwear.
You'll need: 4-6 shirts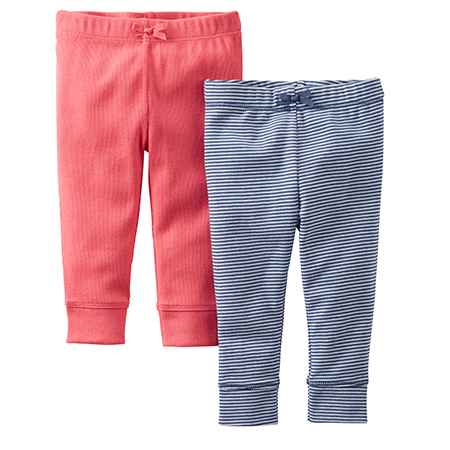 Baby Pull-on Pants: Available in various styles and colors, and in fabrics from denim to knit. Usually have full or back elastic waistbands, and occasionally have inseam snaps.
You'll need: 4-6 pairs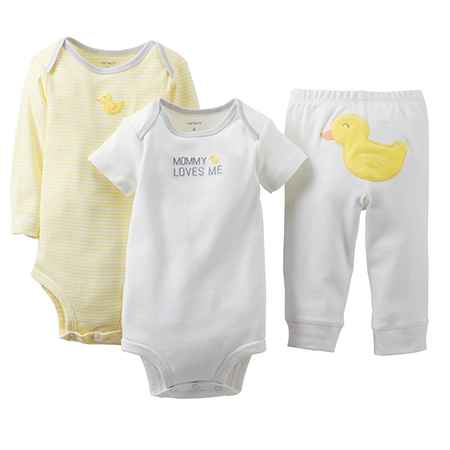 Easy Baby Outfits: Baby clothes sets with two to four coordinating pieces for simple outfitting.
You'll need: 4-6 sets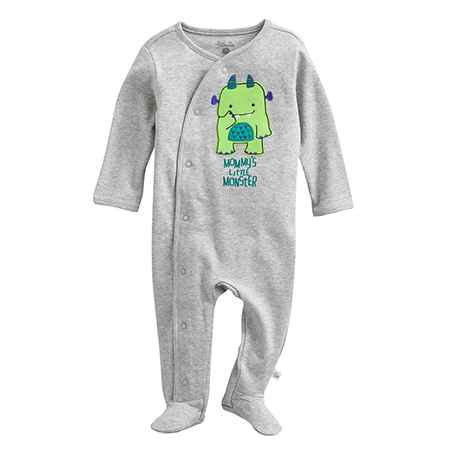 Baby Sleep & Plays: These long-sleeved, footed garments keep baby warm and cozy during play time or nap time. Full zip or snap-front closures allow for easy dressing.
You'll need: 6-8 sleep & plays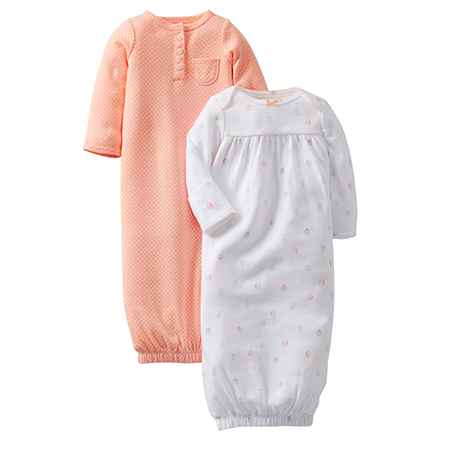 Baby Gowns: These baby gowns feature an elastic bottom for easy access to baby's bottom. Usually long-sleeved.
You'll need: 2-4 gowns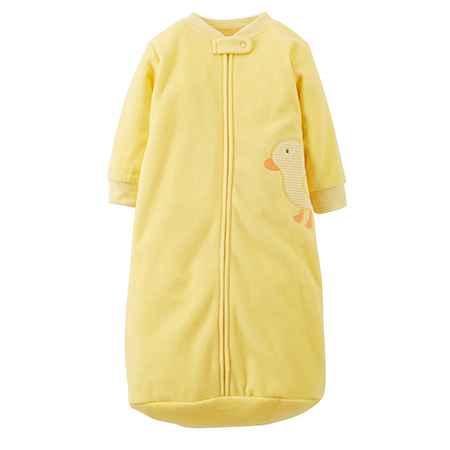 Sleep Sacks & Swaddles: Closed bottom, one-piece design keeps baby comfy and secure while sleeping.
You'll need: 2-4 sleep sacks or swaddles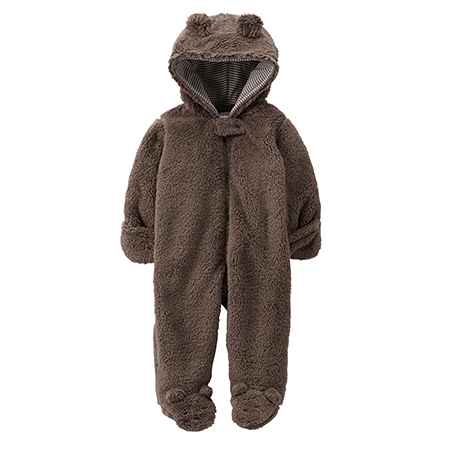 Buntings & Snowsuits: Cozy, one-piece design keeps baby warm from head to toe in cooler weather. Front zipper or snaps for easy on and off.
You'll need: 1-2 to grow with your baby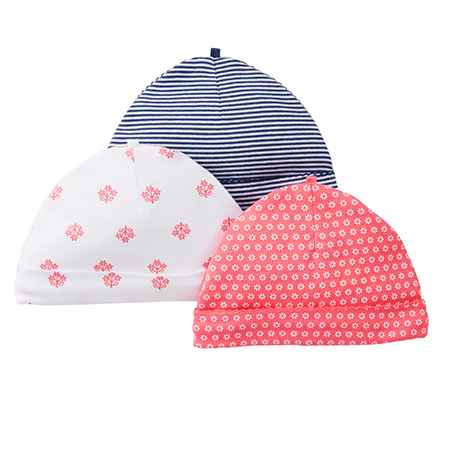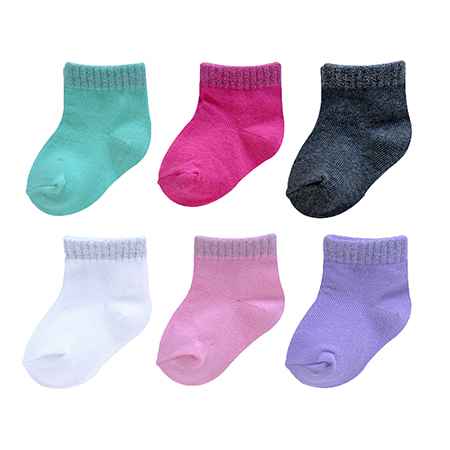 Baby Socks: Prevent loss of body heat and keep baby's toes toasty warm.
You'll need: 6-8 pairs of socks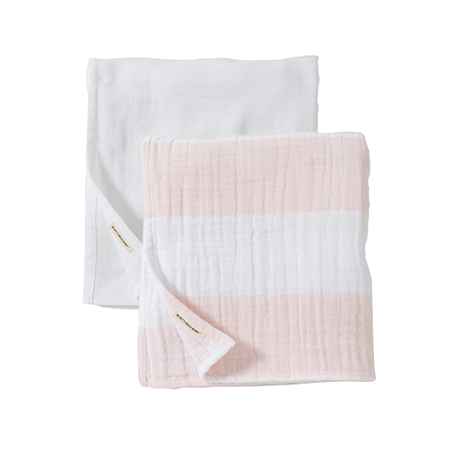 Baby Blankets: Ideal for swaddling and snuggling.
You'll need: 2-4 blankets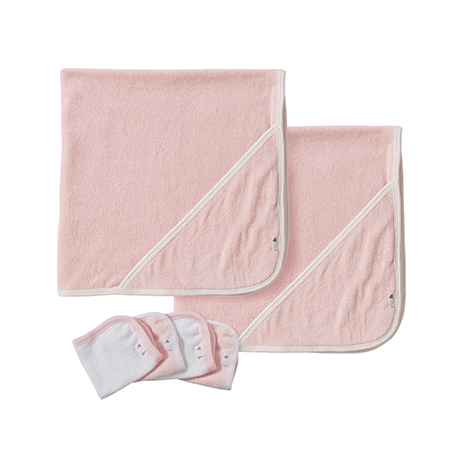 Baby Towels & Washcloths: Soft and warm cotton or terry cloth designs are ideal for bath time.
You'll need:
4-6 towels
6-12 washcloths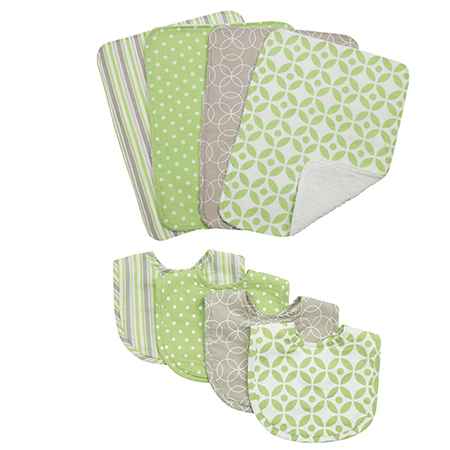 Bibs & Burp Cloths: Protect clothes from spills and messes.
You'll need:
8-10 bibs
6-8 burp cloths
Back to the Top