Some information is missing or invalid below.
HUM Nutrition Flatter Me Digestive Enzyme Supplement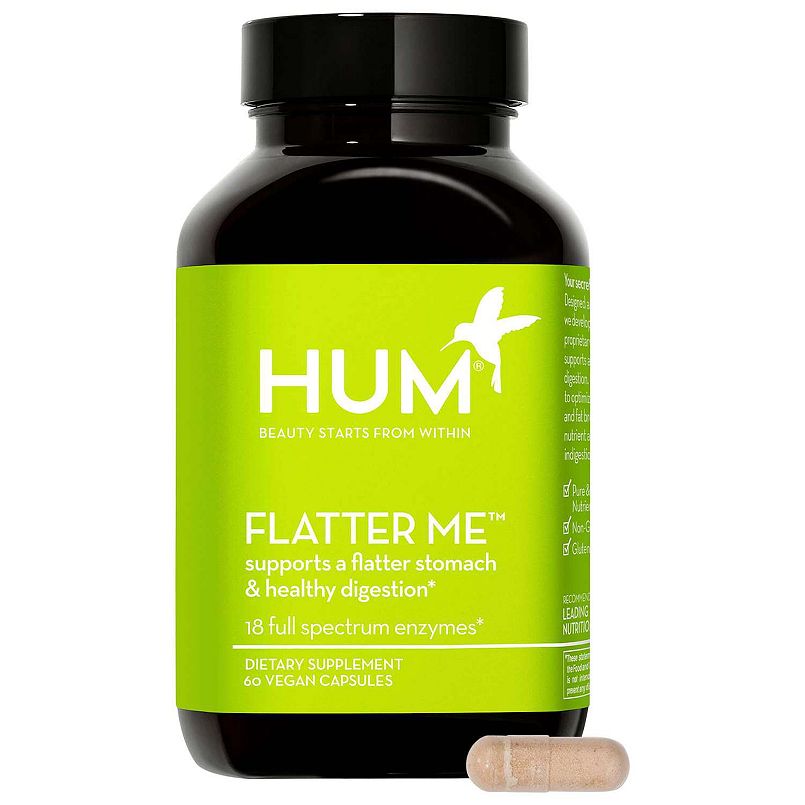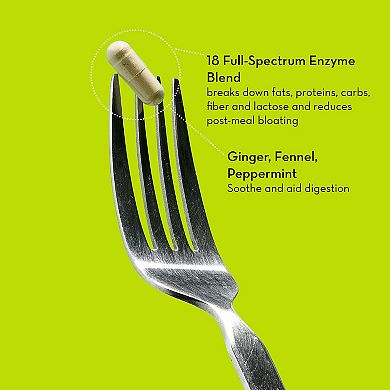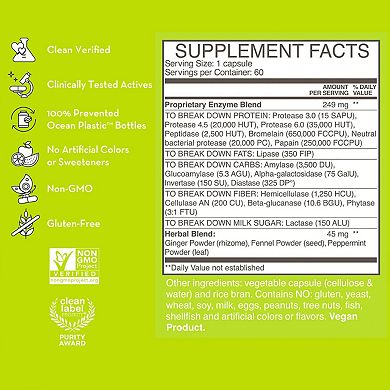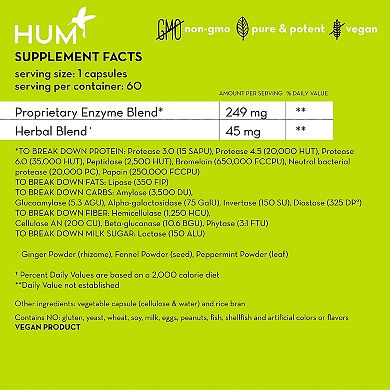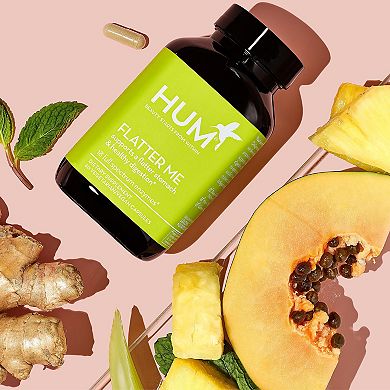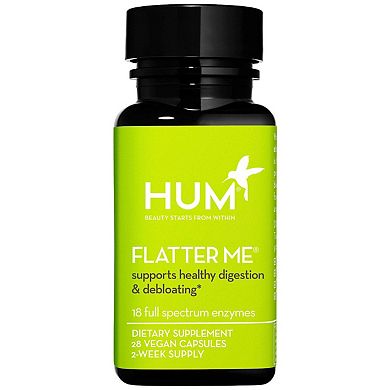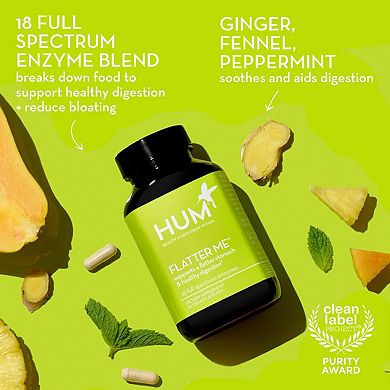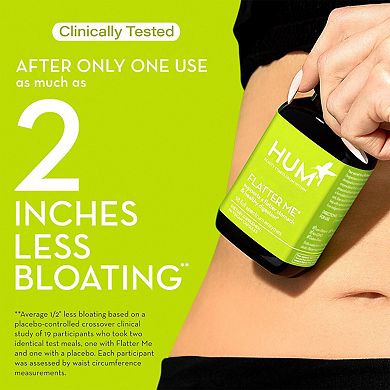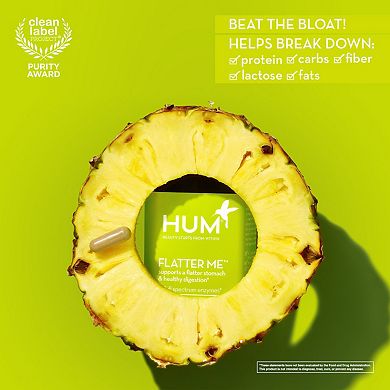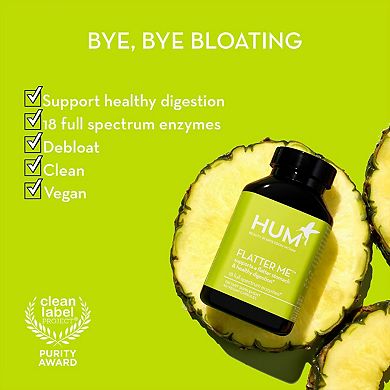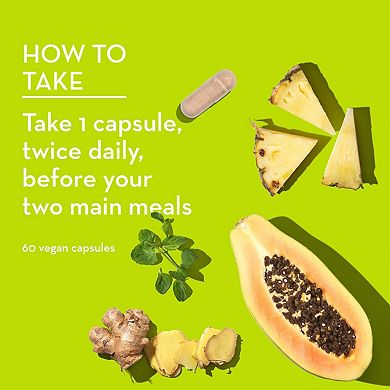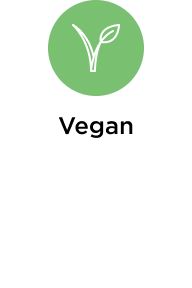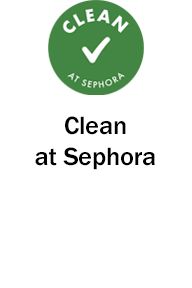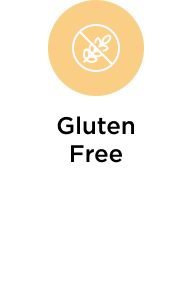 Beauty Benefit:
Gut Support
What it is:
A proprietary blend of 18 enzymes to support a flatter stomach and healthy digestion.
What it tastes like:
No flavor
How to use:
Take one Flatter Me capsule before your two main meals
Dosage:
Two capsules per day
When to expect results:
Day one
What Else You Need to Know:
Designed around your diet, this comprehensive proprietary enzyme blend supports all major phases of nutrient digestion. Flatter Me is formulated to optimize protein, carb, fiber and fat breakdown, and to help with nutrient absorption, and relief from indigestion and bloating.
Clinical Results:
Hum Nutrition's research has identified the strong correlation between weight and indigestion. The formulation for Flatter Me is based on findings regarding food and drink choices, as well as key wellness habits including smoking, alcohol consumption, exercise, and the use of nutritional supplements. Of the 6226 women surveyed:
- 64% reported unbalanced digestion
- 79% expressed the desire to lose weight
- 72% already take dietary supplements.
*These statements have not been evaluated by the Food and Drug Administration. This product is not intended to diagnose, treat, cure, or prevent any disease.
-18 Full-spectrum Digestive Enzymes: Support the breakdown of food for healthy digestion.
-Ginger, Fennel, and Peppermint: Help diminish bloating and calm digestion.
Protease 3.0, Protease 4.5, Protease 6.0, Peptidase, Bromelain, Neutral Bacterial Protease, Papain; To Break Down Fats: Lipase; To Break Down Carbs: Amylase, Glucoamylase, Alpha-Galactosidase, Invertase, Diastase; To Break Down Fiber: Hemicellulase, Cellulase An, Beta-Glucanase, Phytase; To Break Down Milk Sugar: Lactase. Herbal Blend: Ginger (Rhizome), Fennel (Seed), Peppermint (Leaf), Vegetable Capsule (Cellulose & Water), Rice Bran, Sulfites.
Free of artificial colors, flavors, and preservatives. All HUM products are formulated with clinically proven ingredients and are non-GMO, soy-free, gluten-free, sustainably sourced, and independently tested for purity and potency.
Suggested Usage:
-Take one Flatter Me capsule before your two main meals.
-Results can be observed in the first day of taking the supplement.
HUM is an all-natural line of vitamins and supplements with clinically proven ingredients that are pure and potent, gluten-free, non-GMO and sustainably sourced. Their wide range of science-backed formulas address ultra-specific beauty and wellness concerns-hair, body and mood. HUM is here help you look and feel your absolute best, and is a great addition to any beauty routine.
View our full return policy
here.
Next Product
Next Product