Kohl's Department Stores in Middletown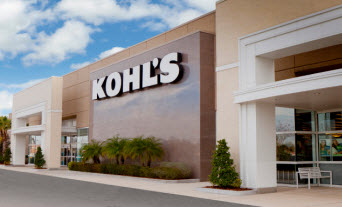 Track your activity with a Fitbit from your local Middletown Kohl's. Located at 6825 Roosevelt Ave, your Kohl's carries a selection of Fitbit bracelets that can track distance traveled, calories burned, stairs climbed and more. Find a model that can track your sleep and wake you up with a gentle vibration. The Fitbit's bright LED display will show you the time of day as well as your stats and the Bluetooth technology automatically syncs data to your computer or phone. Give a Fitbit as a gift to the health guru or the data lover in your life. Almost anyone can appreciate this clever device and enjoy seeing their daily activities and workouts measured. Shop Fitbits at your local Middletown Kohl's today and browse the Fitbit Zip, Flex and One models to find the perfect one for you.


Other Nearby Kohl's Locations
Search for other
Kohl's locations
OR
Both To and From email addresses are required.