Begin faceted search navigation.
Beauty Tips
kls_static_browse_leftnav_end_faceted
With the help of our favorite tips, tricks
and video tutorials, you'll be perfecting your routine in no time.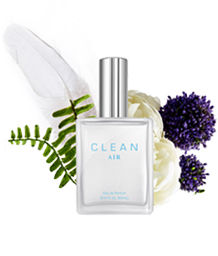 AIR + ANY CLEAN FRAGRANCE
With a distinctive fresh air accord and sparkling florals, this scent instantly elevates the spirit and evokes a sense of complete freedom. Air acts as the ultimate unifier: combine this fragrance with any of our scents to bring an extra element of sheer brightness and sparkle.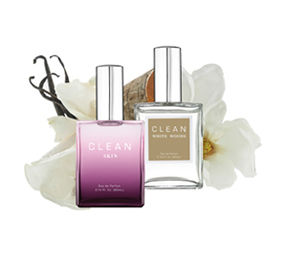 SKIN + WHITE WOODS
The perfect balance of sensuality and warmth. Layer these two fragrances to create a beautifully delicate, yet addictive scent. The blending of sheer, sparkling citrus and floral notes with lush vanillas and creamy musks form an aroma that is undeniably alluring.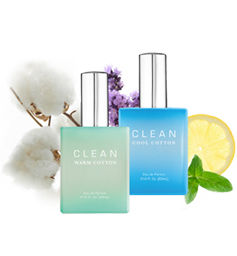 WARM COTTON
+ COOL COTTON
Two unique scents, cut from the same cloth, that come together to create the ultimate experience in freshness. The combination of bright citruses, watery florals, and soft musks produce a fragrance that instantly envelops you in CLEAN comfort. Layer these fragrances to find the ideal harmony between warm and cool.
Hairbrushing made easy with Wet Brush

With Wet Brush, hair glides smoothly and untangles easily through the bristles, making brushing much more pleasant. Watch as moms, dads and daughters compare regular brushes to the Wet Brush.

HOW TO: FIND YOUR

bliss

FOUNDATION MATCH

Learn the three major factors to consider in
choosing which bliss foundation is right for you.

HOW TO: WARM UP YOUR LOOK WITH CARGO

Watch and learn how to get this warm and
sultry eye look with the Eye Contour
Eyeshadow Palette by Cargo Cosmetics.

GET GREAT SKIN WITH ALTCHEK MD

Looking for a quick (and dermatologist-approved) way to get radiant skin? Glycolic renewal pads treat fine lines, add back lost radiance and
even out texture and tone.

How to: Contouring your face
with LORAC Cosmetics

Watch as Carol Shaw, founder of LORAC Cosmetics, shows you how to master the hottest makeup trend. Grab your LORAC Pro Contour Palette and follow along to put your best face forward.

CHRISTIE BRINKLEY'S YOUTH FORMULA

Learn about the Christie Brinkley Authentic skincare line, which combines science and nature to deliver results for younger-looking skin.

HOW TO: Blend your best
with Real Techniques

Watch as Sam at Real Techniques shows you how
this multi-angle application sponge helps apply foundation, concealer, blush and powder.

HOW TO: Get your best brows
with Billion Dollar Brows

Meet your tool for gorgeous brows. The Universal Brow Pencil has everything you need for your best brows ever in one little (but powerful) piece.

HOW TO: Tint & Tone with


bliss

Hide & Glow Sleek

Get tips and tricks on how to use this tinted firming body spray that firms, tones, and reduces the appearance of cellulite.

HOW TO: Upgrade your glow
with

the

Balm

New BalmDesert Bronzer from theBalm gives you a healthy glow, just in time for warm weather.

Remove fuzz with

bliss

Learn how to easily get rid of unwanted hair at home with the Fuzz Off Foam hair remover by bliss.
See Today's Deals for the details and terms of our current offers and events.
Some discounts may not apply to prestige beauty brands. Learn more. Click here
Beauty Tips
Kohl's has everything you could need for your beauty routine – from skincare to hair care and all the fun makeup and nail polish in between. Kohl's has tips and tricks that will help you find new products that will help you feel and look great.
Skin deserves to be treated gently, not scrubbed and irritated with harsh chemicals. Find the best face washes, lotions and products for your skin here.
Makeup can be a fun way to experiment with your look. Experiment with different lipstick shades and eyeliner application methods. Find out how to pick makeup shades for your skin tone. Whether you want a natural look or a vintage vamp style, Kohl's can help you find the styles and colors you're looking for.
If you've never been sure what fragrance to wear, Kohl's can help you choose the right scent for you or as a gift for someone else. Explore our makeup tips and tricks to get ideas and make better purchases. No matter what your beauty interest is, Kohl's can help you shine in the right hues and scents.